Thursday was an historic day for the Commanders off the field, but the team has also made transactions ensuring all members of their rookie class will be on the field in time for training camp. Cornerbacks Emmanuel Forbes and Jartavius Martin signed their initial NFL deals (Twitter links via Aaron Wilson of KPRC2).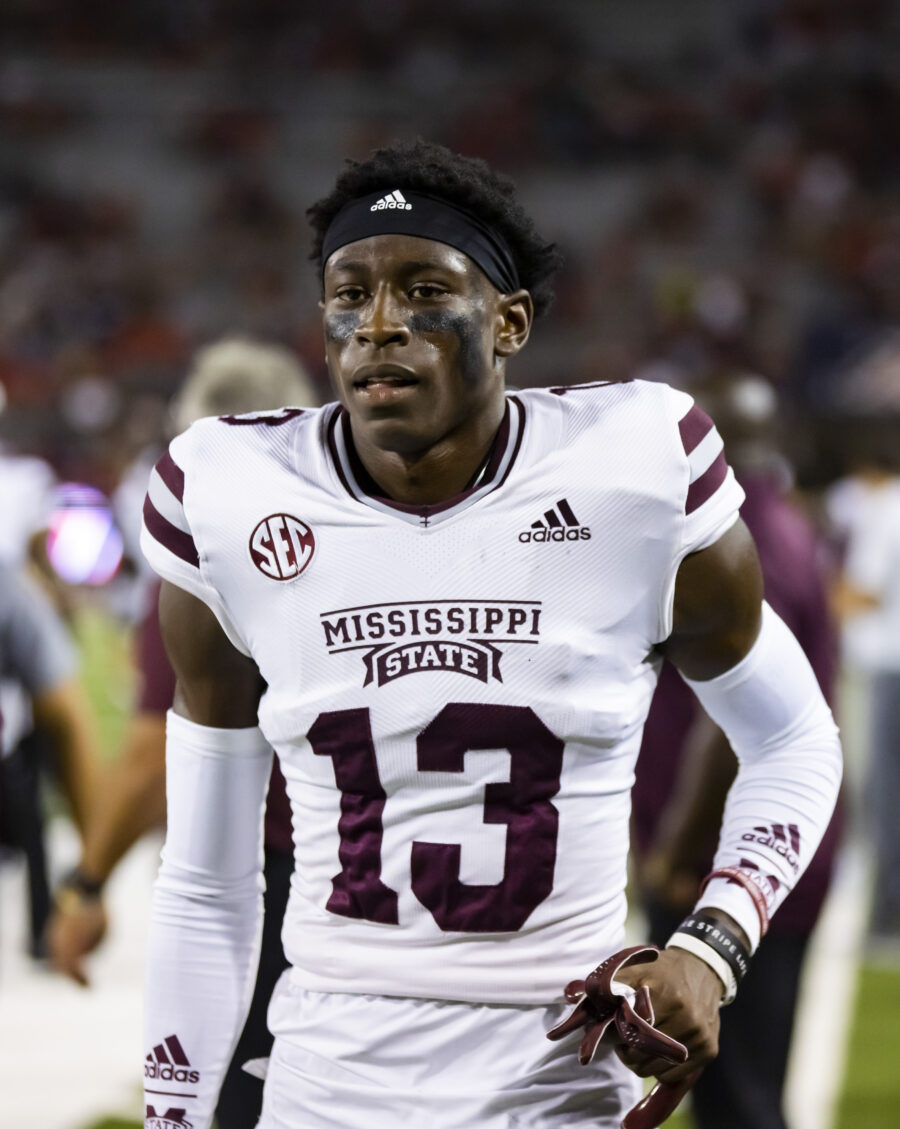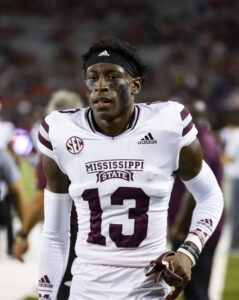 Forbes will earn $15.41MM fully guaranteed on his four-year contract, including a signing bonus of $8.21MM. Martin was able to secure $5.11MM in guaranteed money out of the total value of $7.64MM on his contract. As a first-rounder, Forbes is eligible for the fifth-year option.
The secondary was an area of concern for Washington entering the draft, and it comes as no surprise that the team invested considerably at the CB position. Forbes was among the more polarizing members of a deep corner class, given his small frame (6-0, 180 pounds) and his ability to overcome it during his highly productive college career. He registered 14 interceptions and 20 pass breakups across three campaigns at Mississippi State, confirming his status as a Day 1 lock.
The Commanders selected Forbes with the No. 16 pick, notably electing not to take fellow corner Christian Gonzalez. The latter had generally been rated higher, but Washington's willingness to add either informed their decision to call off efforts to trade up with the Patriots for the No. 14 spot. Forbes will be expected to translate his ball production to the pro game early and often given his draft status and the team's decision to go against what many analysts felt was a more desirable prospect.
The 195-pound Martin will provide more bulk than Forbes, and he too will be counted on to play a key role in the Commanders' secondary in at least the intermediate future. The former spent five seasons at Illinois, pairing with Devon Witherspoon, the top corner selected in this year's draft, in the process. Martin posted four interceptions and 17 PBUs in his final two campaigns, adding 6.5 tackles for loss in that span.
Forbes and Martin will look to earn immediate playing time in a CB room topped by Kendall Fuller and Benjamin St-Juste. Here is the final breakdown of the Commanders' 2023 class:
Round 1, No. 16: Emmanuel Forbes, CB (Mississippi State)
Round 2, No. 47: Jartavius Martin, CB (Illinois)
Round 3, No. 97: Ricky Stromberg, C (Arkansas) (signed)
Round 4, No. 118: Braeden Daniels, T (Utah) (signed)
Round 5, No. 137 (from Cardinals through Bills): K.J. Henry, DE (Clemson) (signed)
Round 6, No. 193: Christopher Rodriguez, RB (Kentucky) (signed)
Round 7, No. 233: Andre Jones Jr., DE (Louisiana) (signed)