The Jaguars became the latest NFL squad to wrap up the signing of their entire rookie class today after the reported signings of first-round Oklahoma offensive tackle Anton Harrison and fourth-round Oklahoma State defensive end Tyler Lacy.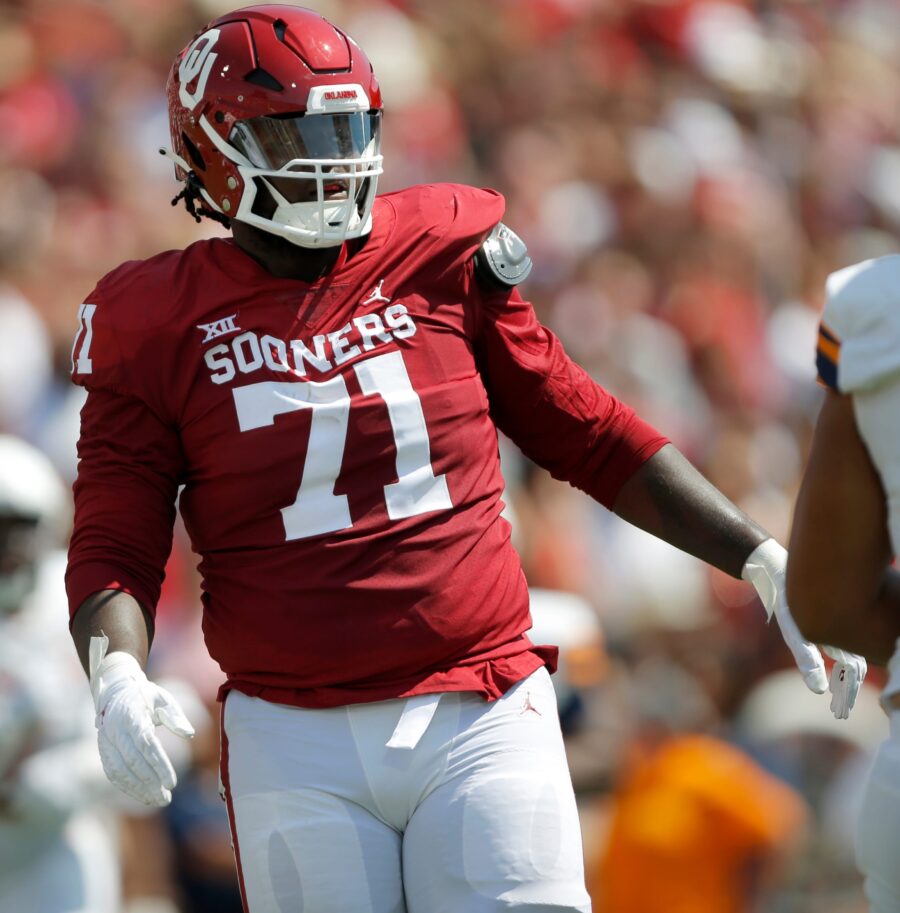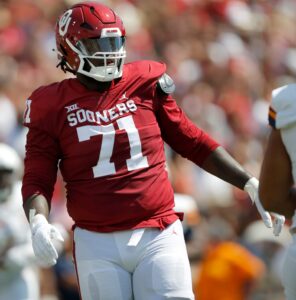 Harrison was a two-year starter for the Sooners, spending all but one game at left tackle. He was coddled a bit by Oklahoma's up-tempo, RPO scheme, but was able to show quite a bit of talent at such a young age. He has some inexperienced habits to shake and will face a bit of a learning curve in an NFL-scheme, but the upside to Harrison's game made him an easy decision in the first round. With the departure of Jawaan Taylor and Cam Robinson's upcoming suspension, Harrison will probably be asked to step up right away and play a crucial role in the Jacksonville's offense as a rookie.
Lacy is a versatile defensive lineman who faced off against Harrison in the Bedlam Series twice. The four-year starter for the Cowboys saw snaps all over the defensive line, from edge to 3-tech. Mainly a stout run defender during his time in Stillwater, Lacy plugs into gaps and can become a nuisance in the pass rush if the quarterback holds on for too long. He should be able to find some work in the rotation at end behind Roy Robertson-Harris and Folorunso Fatukasi.
With the signing of Harrison and Lacy, Jacksonville becomes the fifth team to wrap up their draft class signings. Here is the Jaguars' 2023 draft class:
Round 1, No. 27 (from Bills): Anton Harrison, OT (Oklahoma) (signed)
Round 2, No. 61 (from Panthers through 49ers and Bears): Brenton Strange, TE (Penn State) (signed)
Round 3, No. 88: Tank Bigsby, RB (Auburn) (signed)
Round 4, No. 121 (from Buccaneers): Ventrell Miller, LB (Florida) (signed)
Round 4, No. 130 (from Bills): Tyler Lacy, DE (Oklahoma State) (signed)
Round 5, No. 136 (from Bears): Yasir Abdullah, LB (Louisville) (signed)
Round 5, No. 160 (from Giants): Antonio Johnson, S (Texas A&M) (signed)
Round 6, No. 185 (from Jets): Parker Washington, WR (Penn State) (signed)
Round 6, No. 202: Christian Braswell, CB (Rutgers) (signed)
Round 6, No. 208 (from Eagles): Erick Hallett, DB (Pittsburgh) (signed)
Round 7, No. 226 (from Panthers): Cooper Hodges, OT (Appalachian State) (signed)
Round 7, No. 227 (from Saints): Raymond Vohasek, DT (North Carolina) (signed)
Round 7, No. 240 (from Giants through Ravens): Derek Parish, FB (Houston) (signed)