Not having practiced since late July, third-year interior offensive lineman Matt Hennessy will head to injured reserve in Atlanta, according to Falcons digital managing editor Scott Bair. Hennessy has been dealing with an unspecified injury since then, one that will apparently require a stay on IR.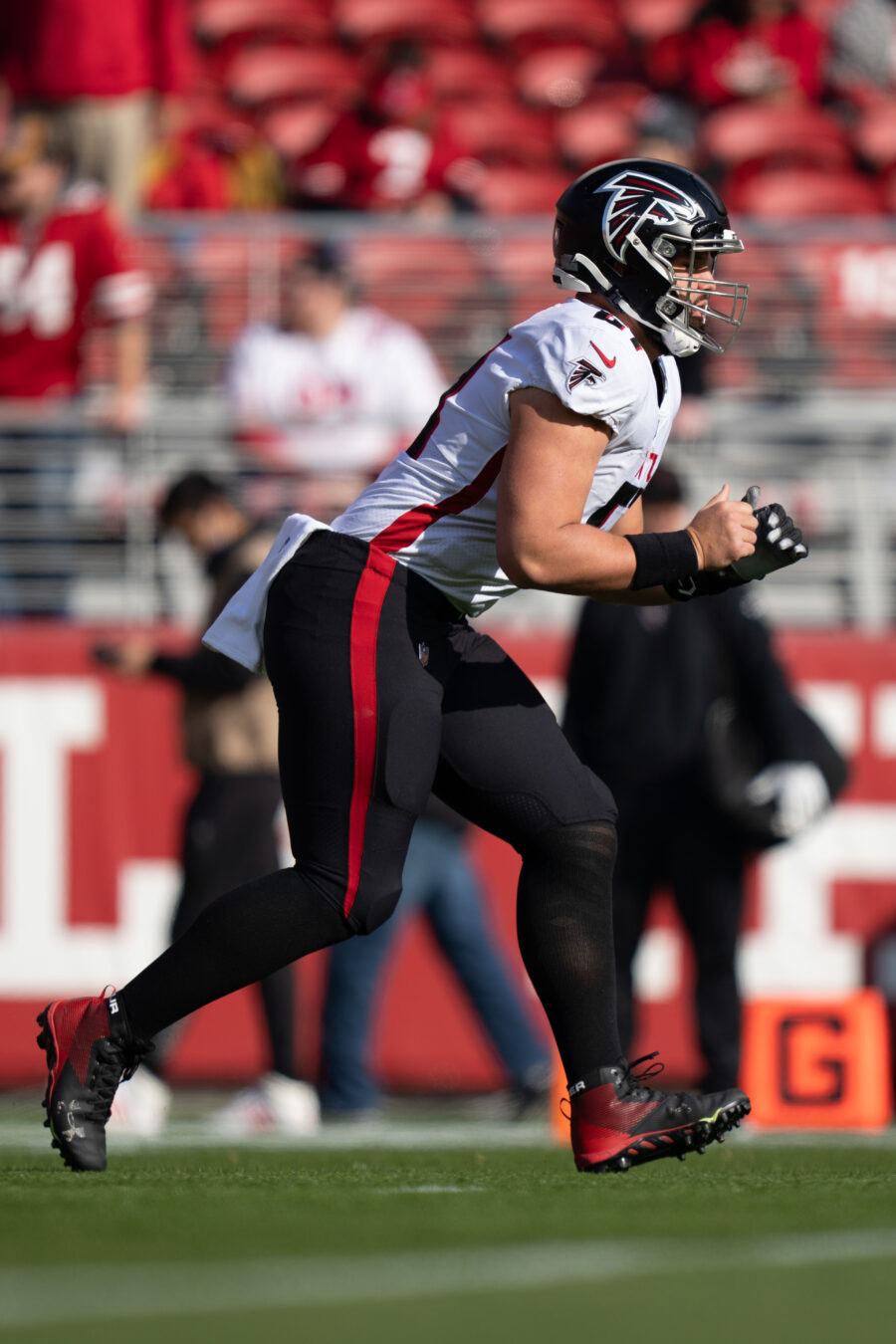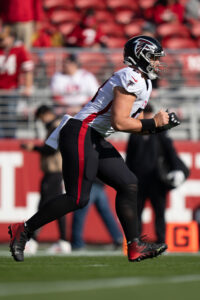 This continues what has been an up-and-down start to Hennessy's NFL career thus far. After getting drafted in the third round out of Temple in 2020, Hennessy was used sparingly as a rookie, appearing in 13 games but only starting the final two of the season at center. With Alex Mack in San Francisco the following year, Hennessy took over as a full-time starter for the Falcons in 2021. Overall, Hennessy put forth a strong performance, boosted by elite run-blocking while struggling in pass protection.
Last year, the team decided to employ 2021 fourth-round pick Drew Dalman at the starting center spot after a training camp position battle, playing Hennessy only on special teams. A Week 9 injury placed starting left guard Elijah Wilkinson on IR, allowing Hennessy back into the starting lineup. A knee injury would force Hennessy onto IR for the next six weeks before he would eventually come back to start the final two games of the season.
Head coach Arthur Smith has said that Hennessy's issue is related to something he was dealing with last year, so it's possible that late-season knee injury is continuing to trouble him. In his absence, second-round rookie Matthew Bergeron has been consistently handling first-team duties for the Falcons. Hennessy entered camp as the team's starting left guard but with the expectation that he would need to hold off Bergeron for the role.
The injury has not only opened the door to opportunity for Bergeron, according to D. Orlando Ledbetter of The Atlanta Journal-Constitution, second-year backup center Ryan Neuzil has benefitted, as well. While playing at left guard since losing the starting center job, Hennessy was still the top option to replace Dalman at center, should he succumb to injury. Hennessy's chronic absence due to his own injury, though, has allowed Neuzil to work his way up the depth chart, making him the preferred option over Hennessy in certain injury situations.
It's fortunate that the Falcons have such strong options to deal with Hennessy's absence as it looks like he will be out for some time. According to another report from Ledbetter, Hennessy is expected to undergo surgery for his injury that will require a recovery period of 6-7 months, likely sidelining him for the entire 2023 season. If Hennessy is out for the year, that opens the door for Bergeron to start at left guard and Neuzil to solidify his role as the team's top backup center.
In addition to the new roster spot opening up in Atlanta due to Hennessy's move to IR, the Falcons filled the roster spot opened yesterday by linebacker Adetokunbo Ogundeji's placement on IR. According to Josh Alper of NBC Sports, Atlanta signed defensive lineman Delontae Scott to the roster today. A former undrafted free agent out of SMU, Scott has spent time in Green Bay, Pittsburgh, and Carolina over his first three years in the league. He provides some camp depth on defensive line for the rest of the preseason.