The Bengals signed Orlando Brown Jr. to a four-year, $64MM deal. That is in line with the right tackle position's upper echelon, but the team is prepared to keep Brown at his preferred blindside post. That has become an issue for Cincinnati's incumbent left tackle.
Jonah Williams has requested a trade, according to NFL.com's Ian Rapoport (on Twitter). The former first-round pick has been the Bengals' starting left tackle for the past three seasons and is set to play his fifth-year option campaign in 2023.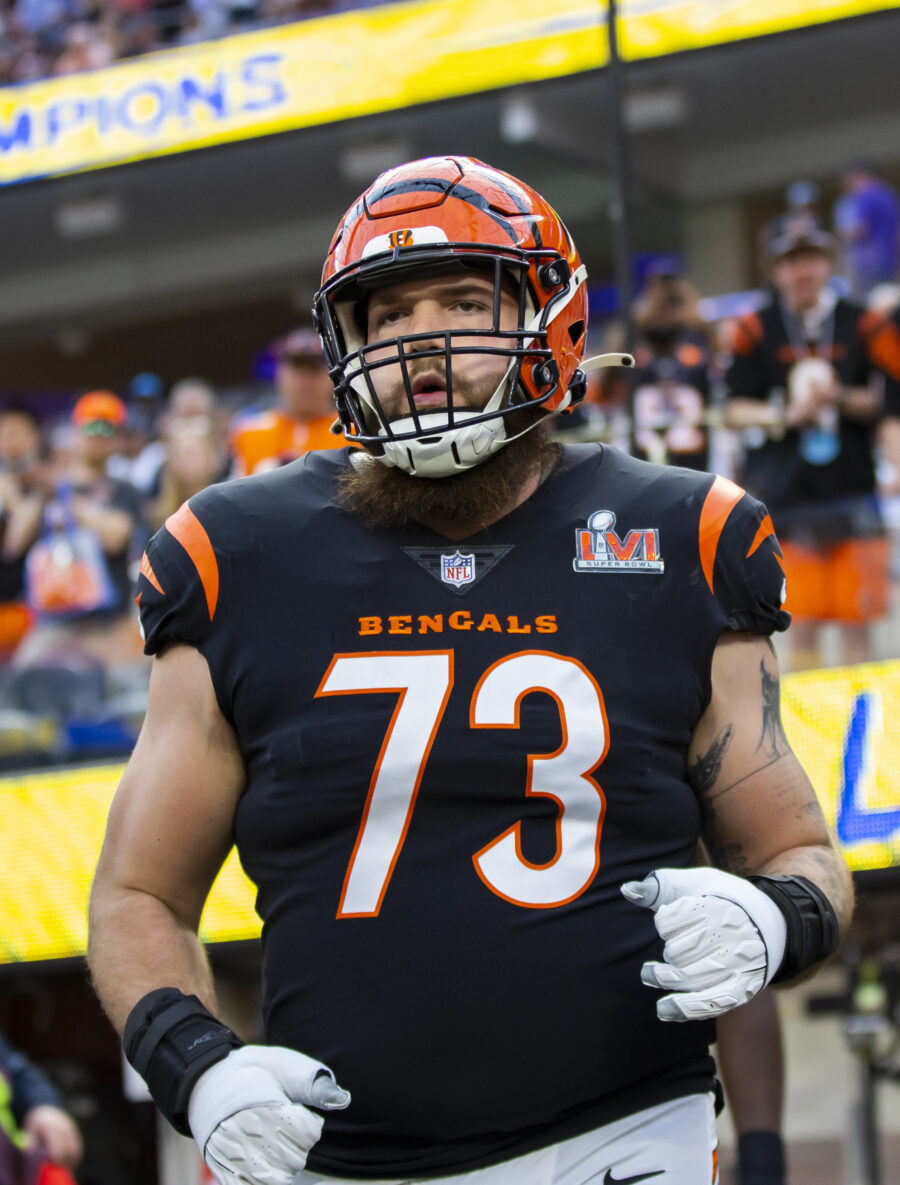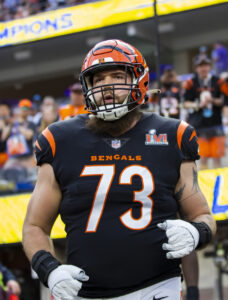 It would seem the Bengals need to part ways with one of their returning tackle starters. Their plans with Brown would mean a Williams relocation either way — to right tackle or to another team. Williams is due a $12.6MM salary this season; the Bengals signed Brown to a deal that will pay him $16MM on average.
It is not yet known if the Bengals are willing to entertain trade talks here, as option B would mean moving on from La'el Collins. The team would save $6MM by cutting Collins, though the former Cowboys blocker is tied to the team at an affordable rate (three years, $21MM). Collins is due just $4.5MM in base salary this season.
Following Cincinnati's Brown investment, offensive line coach Frank Pollack said Williams and Collins would engage in what would be a high-profile position battle. Pollack said Williams would be moving to right tackle.
"We see competition always brings out the best in everybody," Pollack said during an appearance on Dave Lapham's In the Trenches podcast (h/t Cincy Jungle). "We got [La'el Collins] rehabbing, we'll move [Jonah Williams] over there. We're excited for that to develop and bring out the best of what we've got in the room on the offensive line."
Of course, Pollack will not exactly indicate the organization's plans to move one of these options. Both would seemingly be above the competition level, but the Bengals operate like one of the league's more old-school franchises. It would not be shocking to see the team take all three tackles into training camp, even if a Williams trade would bring the most in terms of assets. But the team may need all three tackles to start the year. Collins suffered ACL and MCL tears on Christmas Eve.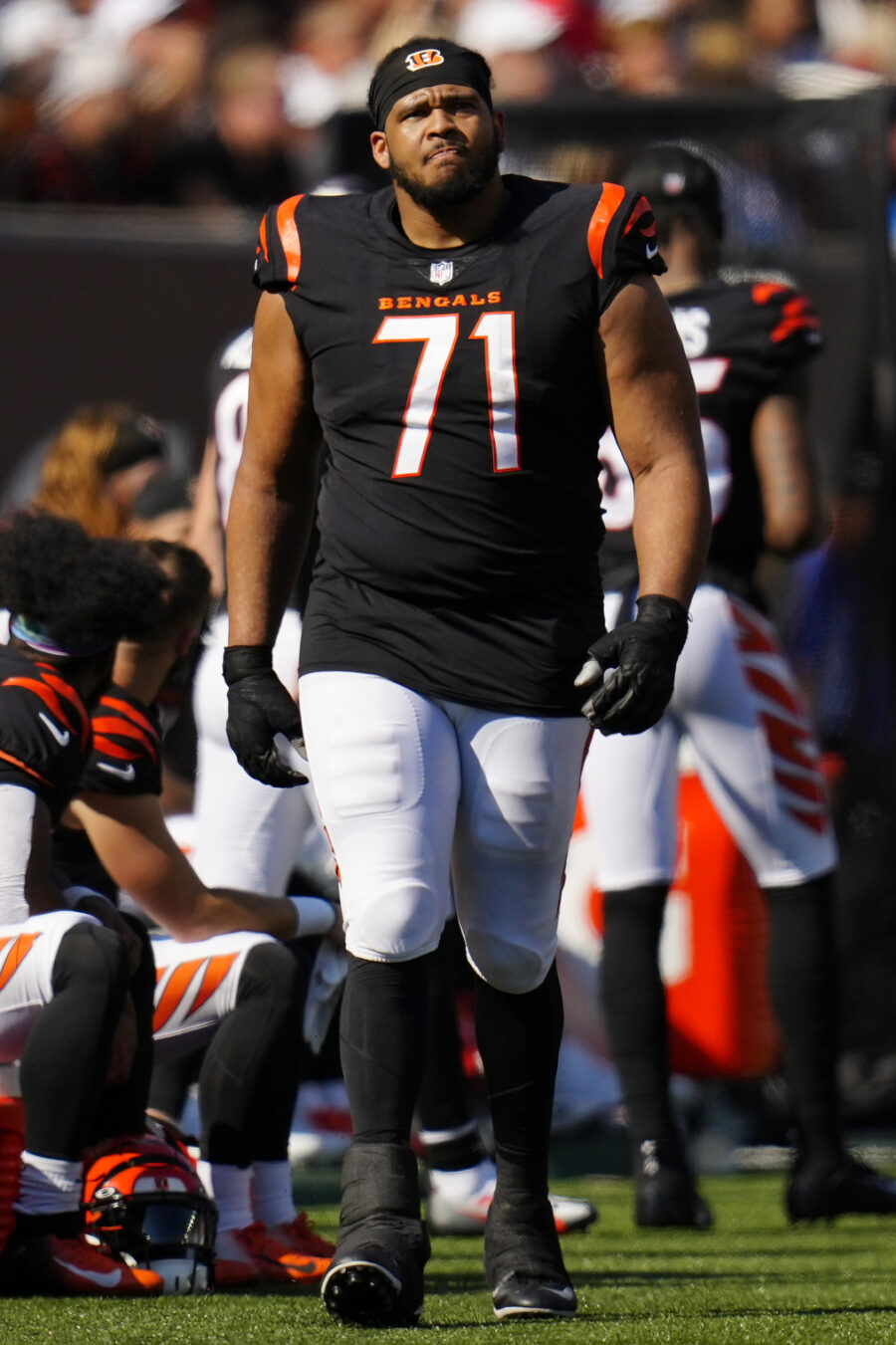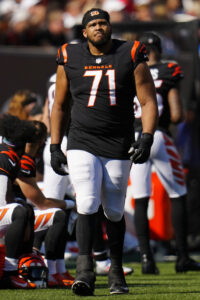 Williams battled back from missing his rookie year due to a shoulder injury; the Alabama product has started 42 games since making his debut in 2020. Williams, 25, also has experience at right tackle. He lined up there for the Crimson Tide as a freshman in 2016, playing opposite future Jaguars second-round pick Cam Robinson that year. Alabama slid Williams to the left side for his sophomore season, and he zoomed onto the first-round radar after two seasons at that spot.
Williams being a left tackle since Alabama's 2017 national championship season would make a transition back to the right side difficult, and the Bengals acknowledged this at the Combine (Twitter link via NFL.com's Mike Giardi). Pro Football Focus viewed Williams as a top-35 tackle during Cincinnati's 2021 season, when they experienced issues at just about every other spot up front despite winning an AFC title, but slotted him outside the top 60 in 2022.
Still, Brown being off the market would make Williams an attractive trade chip — even though there are not too many teams carrying left tackle needs at this point. The Titans signed Andre Dillard, while the Chiefs are planning to kick Jawaan Taylor to the left side. Kansas City is a nonfactor here, as Cincinnati would almost definitely not trade Williams to the defending champion. Ditto Pittsburgh, which could use a left tackle upgrade. The Buccaneers have been connected to moving Tristan Wirfs to the left side as well. The Jets may be in need at the position, though Duane Brown plans to play his age-38 season, while the Patriots are tentatively expected to bring back Trent Brown.
Follow @PFRumors