The Jets are now connected to every player on Aaron Rodgers' wish list. The highest-profile name on said list, Odell Beckham Jr., is on the team's radar, Dianna Russini of ESPN.com reports (on Twitter).
Beckham surfaced as a possible Jets target earlier this week, when Russini listed him as part of Rodgers' list of free agents he wanted the Jets to acquire. Rodgers said later this week he would love to play with OBJ, and Russini adds the Jets have stayed in touch with the veteran wide receiver's camp.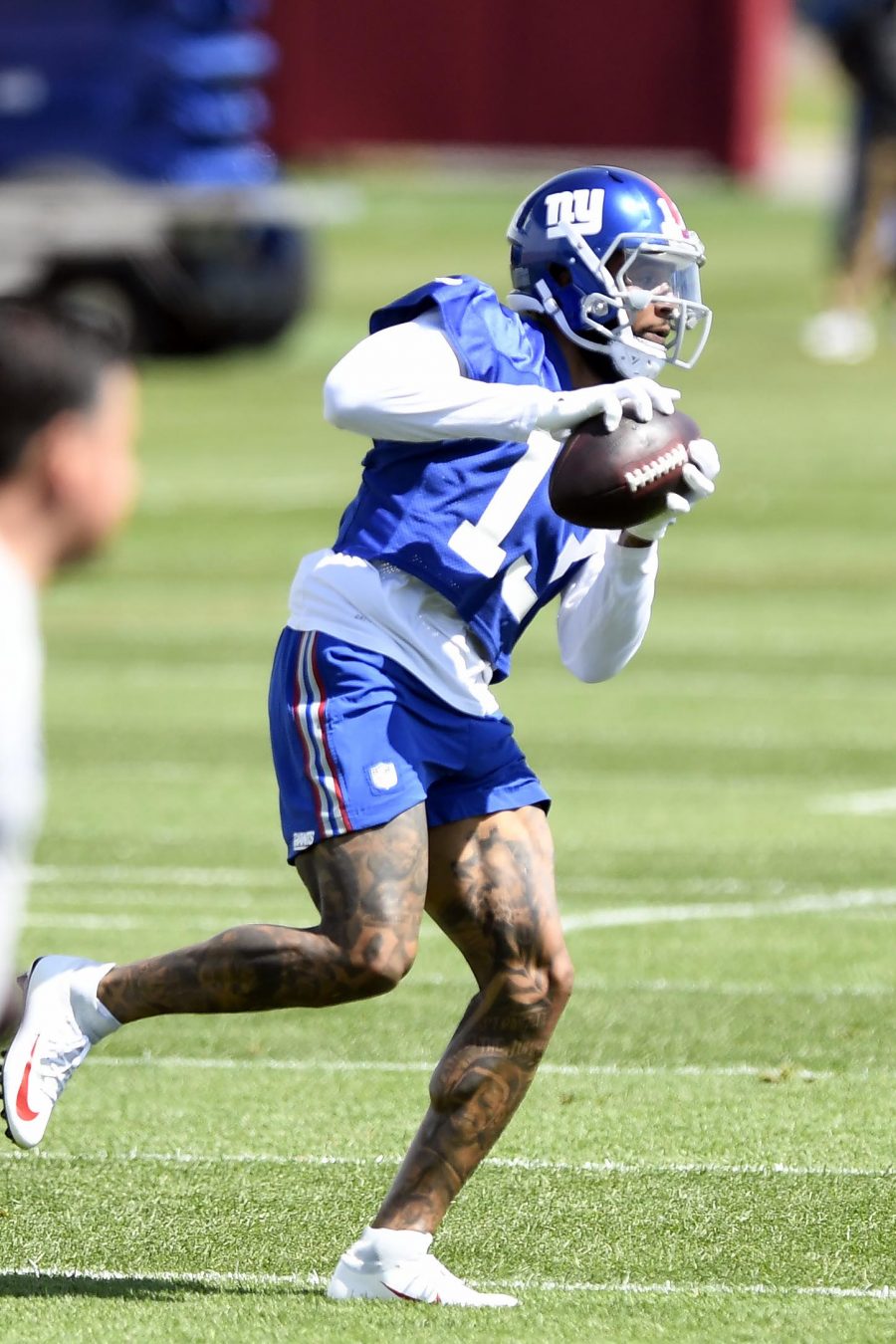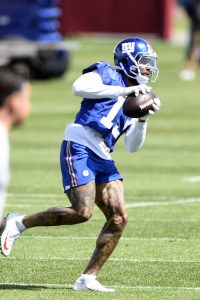 Allen Lazard has officially signed with the Jets, checking off one of the names from the list, and the team has been connected to both Randall Cobb and Marcedes Lewis. Neither have joined Lazard in signing, and Beckham has been linked to a few other teams. One of those, the Giants, looks likely to move on. After hosting Beckham on the first visit of his December free agency tour and being expected to resume that free agency courtship this year, the Giants re-signed Darius Slayton and added Parris Campbell on Thursday. OBJ is believed to be out of Big Blue's price range, Jordan Raanan of ESPN.com tweets.
The latest Rodgers trade saga finally looks to have the future Hall of Famer set to relocate, but the Packers and Jets do not agree on compensation. It does not sound like the teams are close, with Jets brass viewing the Packers' reported ask — a first-round pick and then a conditional 2025 draft asset for a scenario in which Rodgers plays in 2024 — as unreasonable for a player they are not planning to use next season. But the Jets are proceeding with the expectation they will employ Rodgers in 2023. And they are considering an overhaul of their receiver room — much of it, at least.
Lazard joins Garrett Wilson as the team's top two receivers. While Corey Davis would qualify for such status over Lazard, his place with the organization is tenuous due to his salary and the Lazard signing. A Beckham addition would almost certainly lead to Davis' departure. Elijah Moore remains in the picture, with the Jets not honoring his in-season trade request last year. But the former second-round pick did not match his rookie-year production in 2022. Beckham being a legitimate candidate to join the Jets would call Moore's role into question as well.
As of Friday morning, the Jets hold barely $15MM in cap space. Were Rodgers' contract to land on New York's cap this year, he would be tied to a cap number just north of $15MM. We are a long way away from that part of Gang Green's offseason, it appears, and the team will make more moves to free up funds as well. Davis could be one of them. Cutting the former Titans top-five pick would save the Jets more than $10MM.
Beckham, 30, is also tied to an unreasonable price point and has been for months. Still connected to a $20MM-per-year ask, Beckham will need to move off that number — likely by a considerable margin — to land with a team and resume his career. The former Giants standout did make significant contributions to the Rams' Super Bowl-winning effort in 2021, but his second ACL tear and full-season absence altered his career path. A $20MM-per-year deal would have been realistic had OBJ finished Super Bowl LVI unscathed, but that obviously did not happen.
The Giants' receiver room resembles its 2022 composition, with both Slayton and Sterling Shepard re-signing despite initially arriving under previous GMs (Jerry Reese, Dave Gettleman). Campbell and ex-Brian Daboll Bills charge Isaiah Hodgins join them, as does 2022 second-rounder Wan'Dale Robinson. Darren Waller is the biggest name in the Giants' pass-catching mix, but the Pro Bowl tight end has also struggled to stay healthy. The Giants are likely still on the hunt for a starter-caliber receiver — probably in the draft — but they look to be closing the door on a Beckham reunion.
Follow @PFRumors