Late last week, the notion the Packers wanted a first-round pick and change from the Jets for Aaron Rodgers emerged. Despite Rodgers declaring his intention to join the Jets, the Packers are not believed to be budging.
While rumblings of the teams having agreed to compensation also surfaced, that certainly does not appear to be the case. The Packers want a first-round pick and then another asset down the road. In the event Rodgers plays in 2024, Pro Football Talk's Mike Florio notes the Packers want another draft pick in 2025. Former GM Michael Lombardi brought this asking price to the forefront last week.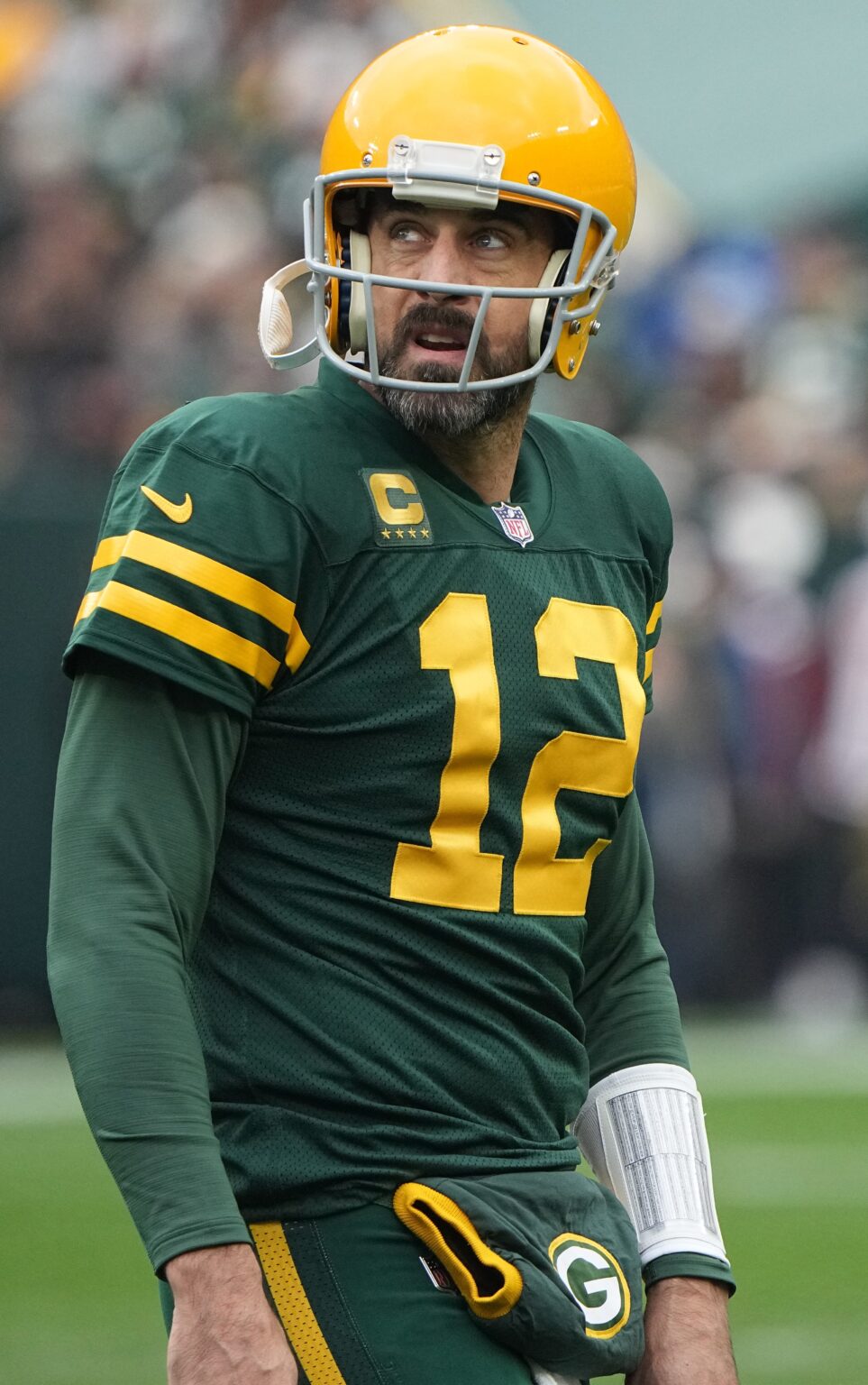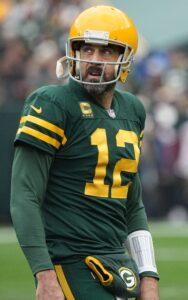 Fifteen years ago, the Jets sent the Packers a conditional draft choice — which eventually became a 2009 third-rounder — for Brett Favre. It is clear that will not finalize the next blockbuster Packers-Jets deal involving a future Hall of Fame quarterback. Rodgers attempted to make clear during his latest Pat McAfee Show appearance he is not holding up this trade; the Packers are. The Jets view the Pack's ask as unreasonable for a player not in their plans any longer, Florio adds.
Rodgers making his Jets intentions clear could up the ante for the Packers, with no other teams on the radar for the 39-year-old passer. It also would cost the Packers more to trade Rodgers than it will for them to keep him on their payroll in 2023. A trade now would saddle Green Bay with $40MM in dead money, which would match the record-setting amount the Falcons ate in last year's Matt Ryan trade. A Rodgers trade after June 1 would tag the Packers with just $15MM in dead cap. This rather large gap between the two trade timelines could certainly entice the Packers to drag their feet, and while Rodgers said weeks ago he expects a contract adjustment to occur before he is traded, not doing so could lead to a lengthy delay.
The Jets being near-certain they will obtain Rodgers could prompt them to act as though his contract will be on their payroll and operate accordingly throughout free agency. But some doubt would naturally exist the longer this situation drags. The team's other targets — Derek Carr and Jimmy Garoppolo — are long gone, representing another leverage-boosting factor for the Packers.
Though, the Jets being set to install Nathaniel Hackett's offense — the Matt LaFleur-implemented system Rodgers has played in for four seasons — would not make it a requirement for this trade to happen immediately. Rodgers already has a rapport with new Jet Allen Lazard, but he would need to develop timing with Garrett Wilson, Elijah Moore and possibly Corey Davis — should the former top-five pick remains in the team's 2023 plans.
Same as it was 15 years ago, when the Packers installed Rodgers as their starter following Favre retirement No. 1, Green Bay will turn to a fourth-year passer (Jordan Love). Favre re-emerged from retirement that summer. Rodgers indicating Wednesday he is not planning to retire separates these two situations, but the Jets did not have their 2008 QB starter on the roster until August 6.
It would be shocking if the Rodgers trade saga lasted that long, but with the Jets not wanting to give up a first-round pick, it will probably take some time for the teams to finalize this.
Follow @PFRumors