3:00pm: In a discussion of the situation on the Pat McAfee Show, Michael Lombardi of the GM Shuffle Podcast notes that the Packers are believed to be seeking a first-round pick in any trade package from the Jets (video link). That would cover his 2023 play, though he adds that Green Bay would likely ask for an additional, conditional pick in the event Rodgers decided to continue his career beyond this coming season. That would mark a considerably steeper price than the one paid for Favre, but a lighter one than what the Broncos paid last offseason for Russell Wilson (who, in fairness, was seen as a much longer-term solution under center for Denver than Rodgers would be for New York).
9:41am: The Jets' key decision-makers trekked to California to meet with the franchise's long-preferred offseason target, and the team is expressing some confidence Aaron Rodgers will soon be their quarterback.
Packers and Jets trade talks continue, per ESPN.com's Dianna Russini, who notes the teams had begun discussing trade compensation and Rodgers' contract before the Tuesday summit. The Jets are operating with an optimism this trade will be completed, with Russini adding the team views this transaction as "on the brink" (Twitter links).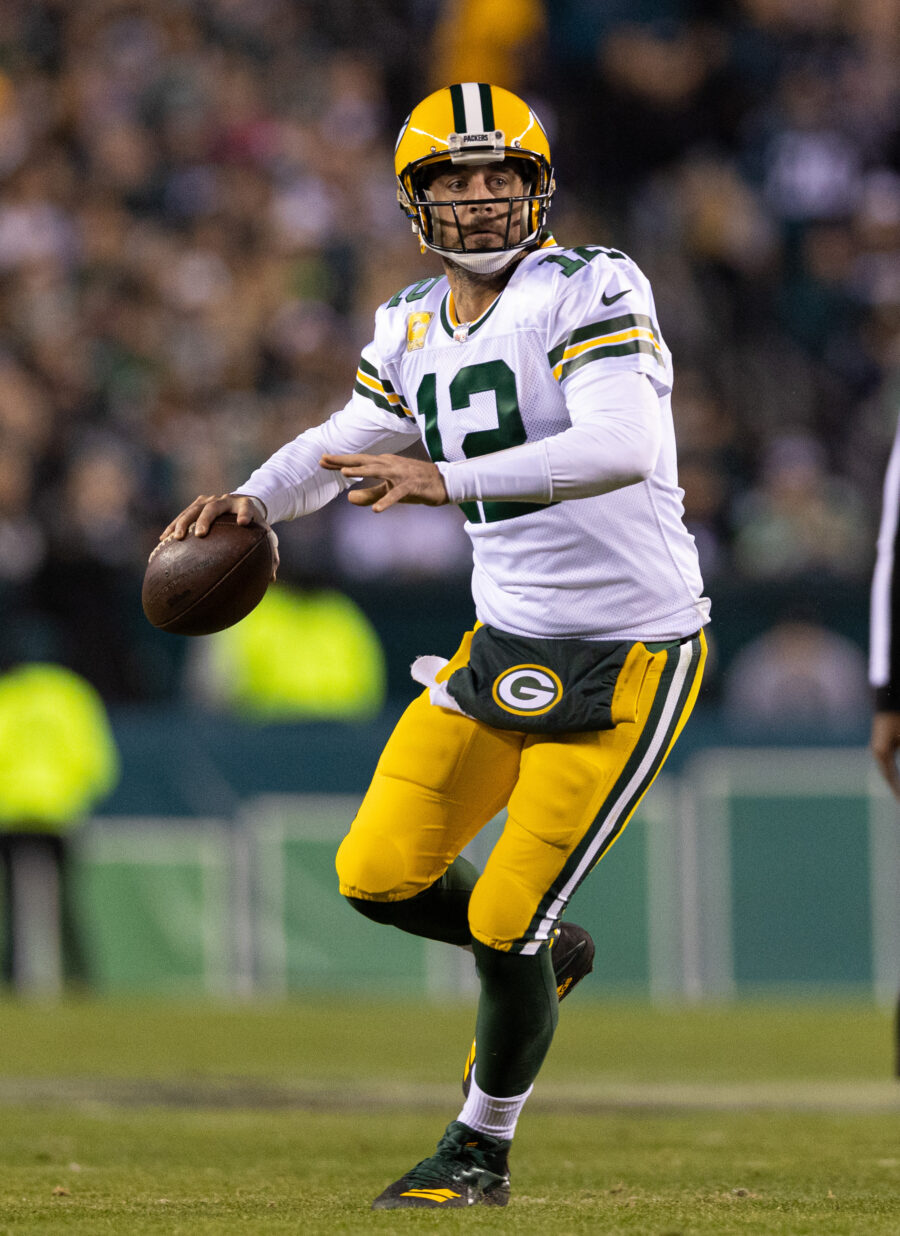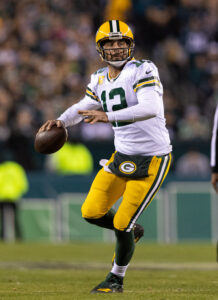 Woody Johnson, Joe Douglas, Robert Saleh and new OC Nathaniel Hackett flew to California to meet with the Packers passer, who has still not committed to playing in 2023. It is assumed the 18-year veteran will opt to return in 2023, as he is due nearly $60MM were he to do so. Rodgers, 39, is believed to be open to the notion of playing in New York, and ESPN.com's Adam Schefter notes it is looking like Jordan Love will indeed be Green Bay's starter next season (Twitter link).
Although Brian Gutekunst deferred to Rodgers' four MVP awards when asked who would give the Packers a better chance to win in 2023, he has insisted throughout the offseason Love is ready to play. The Packers, just as they did 15 years ago upon sending Brett Favre to the Jets to clear the runway for Rodgers, may soon find out if they were right on yet another quarterback.
Love fared poorly in his lone regular-season start of consequence — against the Chiefs in 2021 — but showed more promise upon relieving Rodgers in Philadelphia last season. The Packers view the former first-round pick has having made considerable strides since his rough outing in Kansas City, though trading a player of Rodgers' caliber will certainly come with risk.
This trade coming to pass would also usher in a sweeping change for the Jets, who have not landed an impact veteran QB since the Favre move. The team has largely used first-round picks in the years since Favre's 2008 one-and-done but has not landed a franchise performer, with Zach Wilson being the most recent Jets draftee to underwhelm. It took only a conditional third-round pick for the Jets to land Favre; the Packers are likely asking for more in exchange for Rodgers.
No other team has been connected to having trade talks with the Packers, giving the Jets the lead here. The Raiders have been loosely linked to Rodgers, but no team's offseason effort matches the Jets' full-court press here. Johnson confirmed the Jets' desire to make a veteran acquisition at quarterback at the offseason's outset, and the team has operated intently since. They entered talks with Derek Carr but had communicated to the ex-Raiders starter Rodgers was their preference. As Rodgers continues to deliberate, Carr signed with the Saints to remove a key fallback option for Gang Green. Jimmy Garoppolo would also loom as such, but the Raiders have been linked more closely to the longtime 49ers passer. The Panthers and Texans are expected to be in on Garoppolo as well.
Follow @PFRumors