After an unusual number of teams have been mentioned as not being interested in Lamar Jackson, the Raiders can be included as a potential suitor. The Silver and Black have not eliminated Jackson or any of the big-name QBs still available, Dianna Russini of ESPN.com tweets.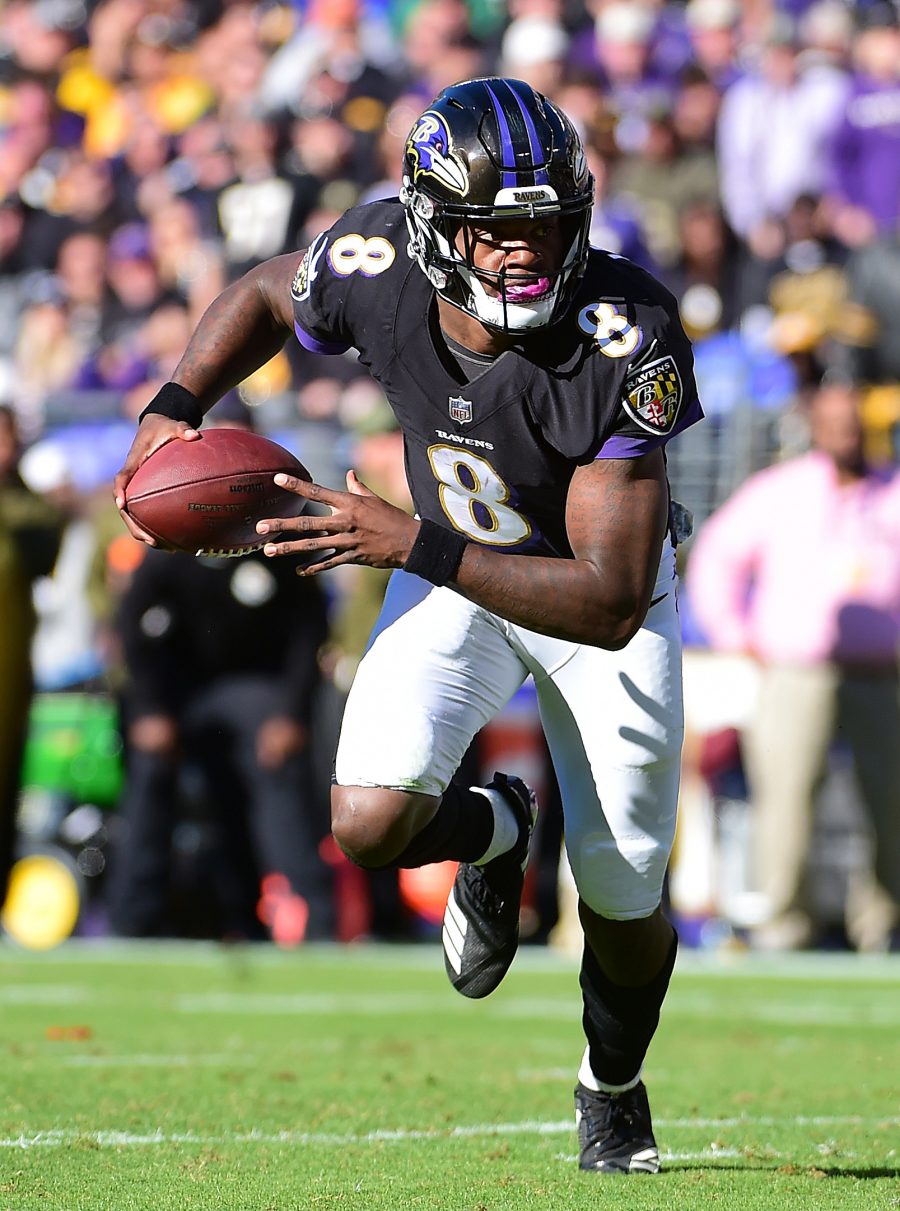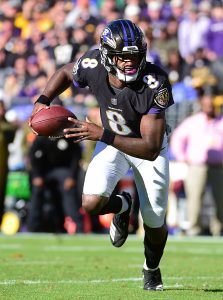 Jackson would represent the biggest fish left, and the list of teams listed as early stay-aways dwarfs those being connected to the Ravens' franchise player. The Commanders, Dolphins, Falcons and Panthers have been connected to steering clear of Jackson — at least on the fully guaranteed contract he seeks. The Raiders moved on from Derek Carr and created some cap space as a result, though they still have three skill-position players — Davante Adams, Darren Waller, Hunter Renfrow — tied to extensions.
It would cost the Raiders at least two first-round picks to obtain Jackson from the Ravens, who would have the option to match an offer sheet. The teams could also work out a trade involving another compensation package.
The Raiders' most logical connection remains Jimmy Garoppolo, who has ties to Josh McDaniels and Dave Ziegler. The Raiders were mentioned as a potential Garoppolo suitor in January, and many at the Combine voiced an expectation the team will pursue the former Patriots and 49ers passer, Dan Graziano of ESPN.com notes.
Garoppolo still might be a backup plan, with Aaron Rodgers rumblings surfacing again. The Jets are currently meeting with the future Hall of Famer, but Graziano adds McDaniels has long respected him. Pushback regarding the Raiders' Rodgers interest has also emerged, and McDaniels indicated an aim to develop a young passer. Rodgers would not qualify as a bridge option like Garoppolo, as a trade for the Packers great would be for a Super Bowl run. Garoppolo, conversely, could be used as a high-end placeholder.
The Jets have made their interest in Rodgers crystal clear, and the Packers greenlit an all-hands-on-deck Jets recruiting effort Tuesday in California. The Raiders have kept their cards closer to the vest. Way back when Rodgers dropped his initial trade-request bombshell on the league — in April 2021 — the Raiders joined the Broncos as being an acceptable destination. Much has changed in Las Vegas since. Jon Gruden making a controversial exit that ultimately led to McDaniels and Ziegler taking over, but that duo signed off on a blockbuster trade for Adams. Rodgers attempted to convince Adams to stay in Green Bay last year, but the longtime Carr ally had made up his mind.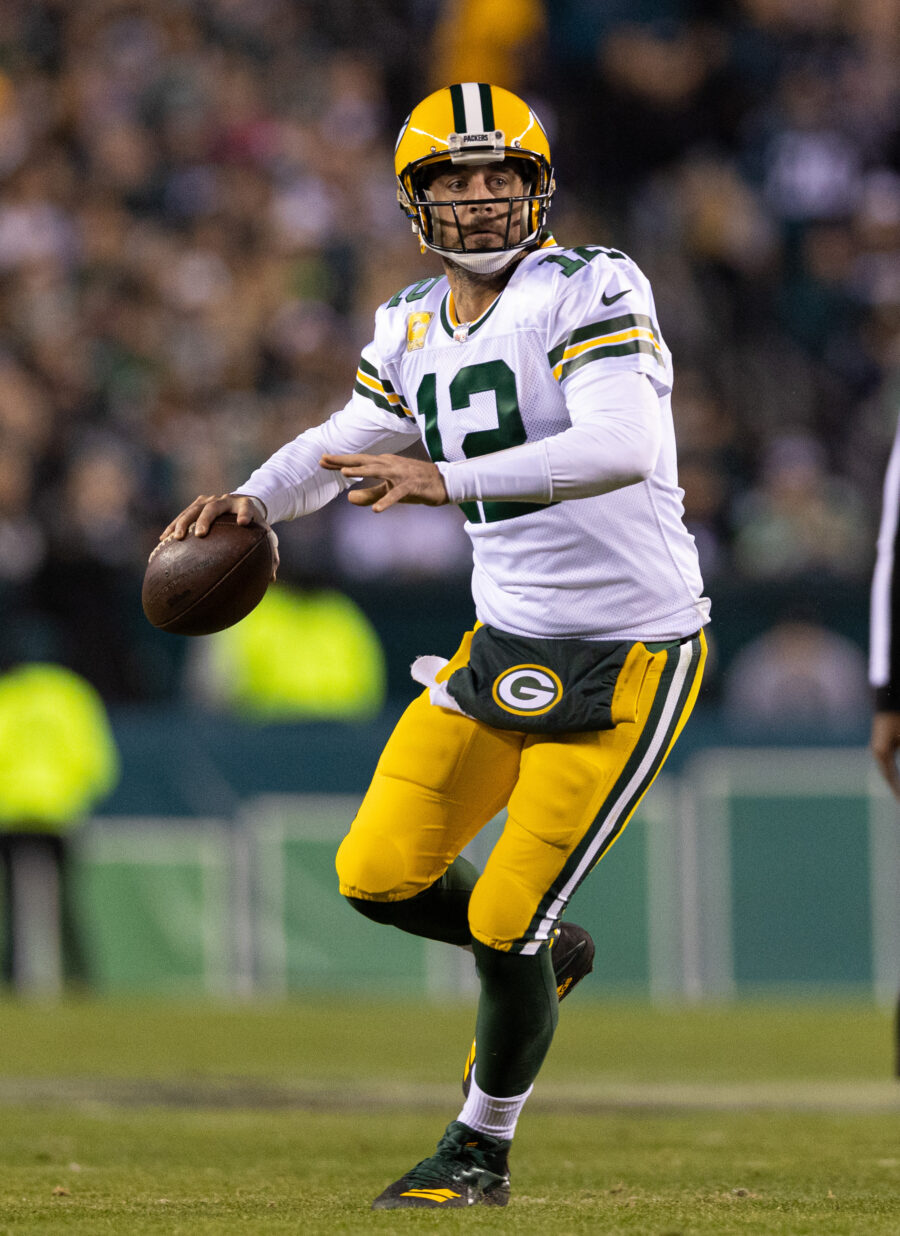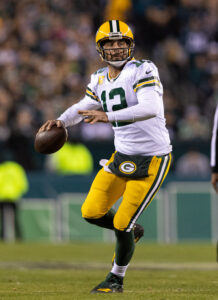 In the event Rodgers removes himself from the Jets' equation, Garoppolo would have an apparent path to New York. But he spent the first three-plus seasons of his career in McDaniels' offense. After the new Raiders power duo deemed Carr an iffy fit for McDaniels' attack, a familiar face running the show would be a logical move for the team.
On the familiarity front, Graziano also mentions chatter about the Raiders having interest in acquiring Mac Jones while adding the Patriots are unlikely to move him. Jones regressed last season and fared better under McDaniels compared to Matt Patricia, but the Pats appear prepared to see how their 2021 first-rounder looks in Bill O'Brien's offense. The Raiders have eyes on another ex-Patriot, however, with the Boston Globe's Ben Volin adding Brian Hoyer would be on McDaniels' radar as a mentor-type presence. But Hoyer is leaning toward retiring, per Volin. McDaniels worked with Hoyer, 37, from 2017-18 and again from 2020-21. The former Patriots UDFA has been in the NFL since 2008.
The Raiders have begun talks to bring back Jarrett Stidham, who has been a McDaniels pupil at every step of his NFL career. With only ex-UDFA Chase Garbers under contract with the Silver and Black, the team will continue to be connected to big names and/or a first-round investment at the game's premier position.
Follow @PFRumors