The Falcons announced that they've signed second-round offensive lineman Matthew Bergeron to his rookie contract. Bergeron was the team's final draft pick to sign his rookie deal.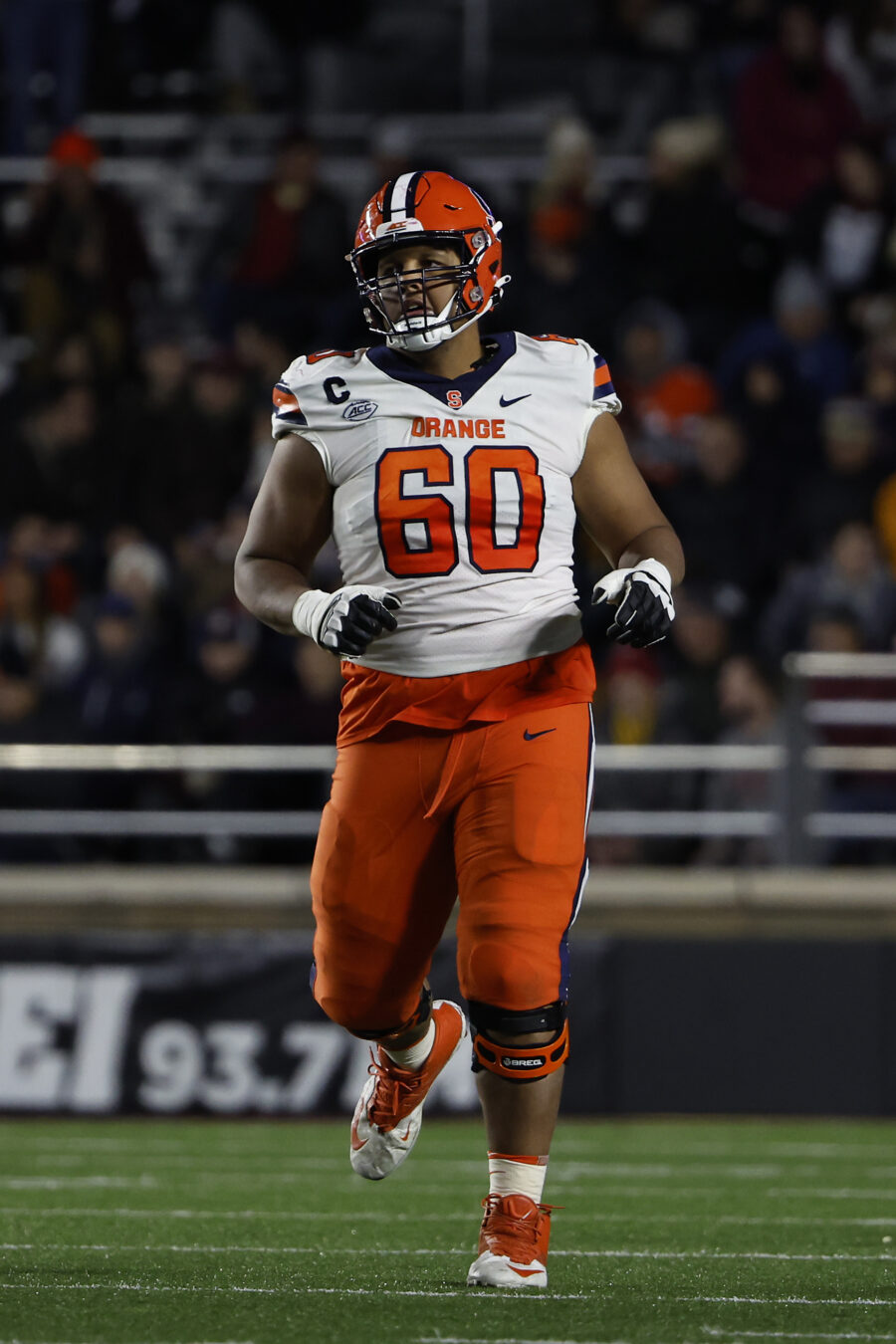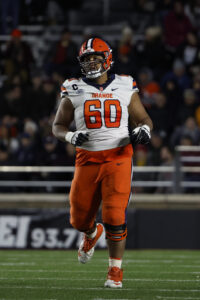 The lineman spent four years at Syracuse, culminating in a 2022 campaign where he earned second-team All-ACC honors and a Senior Bowl invite. Scouts lauded his run-blocking ability and versatility, and the Falcons ended up selecting him with the 38th-overall pick in the draft.
While Bergeron exclusively played offensive tackle in college, the Falcons are planning on switching him to offensive guard, where many scouts believed he'd excel. While the rookie has never played the position, the Falcons are confident that he'll be capable of making the change.
"It's the way he is built," head coach Arthur Smith said (via Tori McElhaney of the team's website). "Everybody has different philosophies in what they're looking for in offensive linemen. And some people get so rigid on schemes or whatever it is, their cup of tea that they're looking for with o-linemen. But when a guy is as smart as Matt and the way he has played, really for us (it's) the vision of the way he is built."
The Falcons will return much of the same offensive line next season, but it sounds like Bergeron is the front runner for the starting left guard gig.
The team got most of their draft picks signed before OTAs, a group that includes:
Follow @PFRumors