When it became known Jimmy Garoppolo underwent foot surgery, Josh McDaniels did not reveal a return timetable. The second-year Raiders HC has remained comfortable with this situation, which encountered a bit of turbulence in March.
The Raiders believe they will be past the rough waters regarding Garoppolo's foot trouble by training camp. Garoppolo is expected to be fully recovered by camp, per NFL.com's Ian Rapoport, who adds the veteran quarterback should be ready to go weeks before that point (video link). Garoppolo initially suffered the foot fracture in December, and while he had attempted non-surgical rehab for a potential January or February return, the ex-49ers passer ended up needing to go under the knife shortly after signing with the Raiders.
[RELATED: Tom Brady Insists He Will Stay Retired]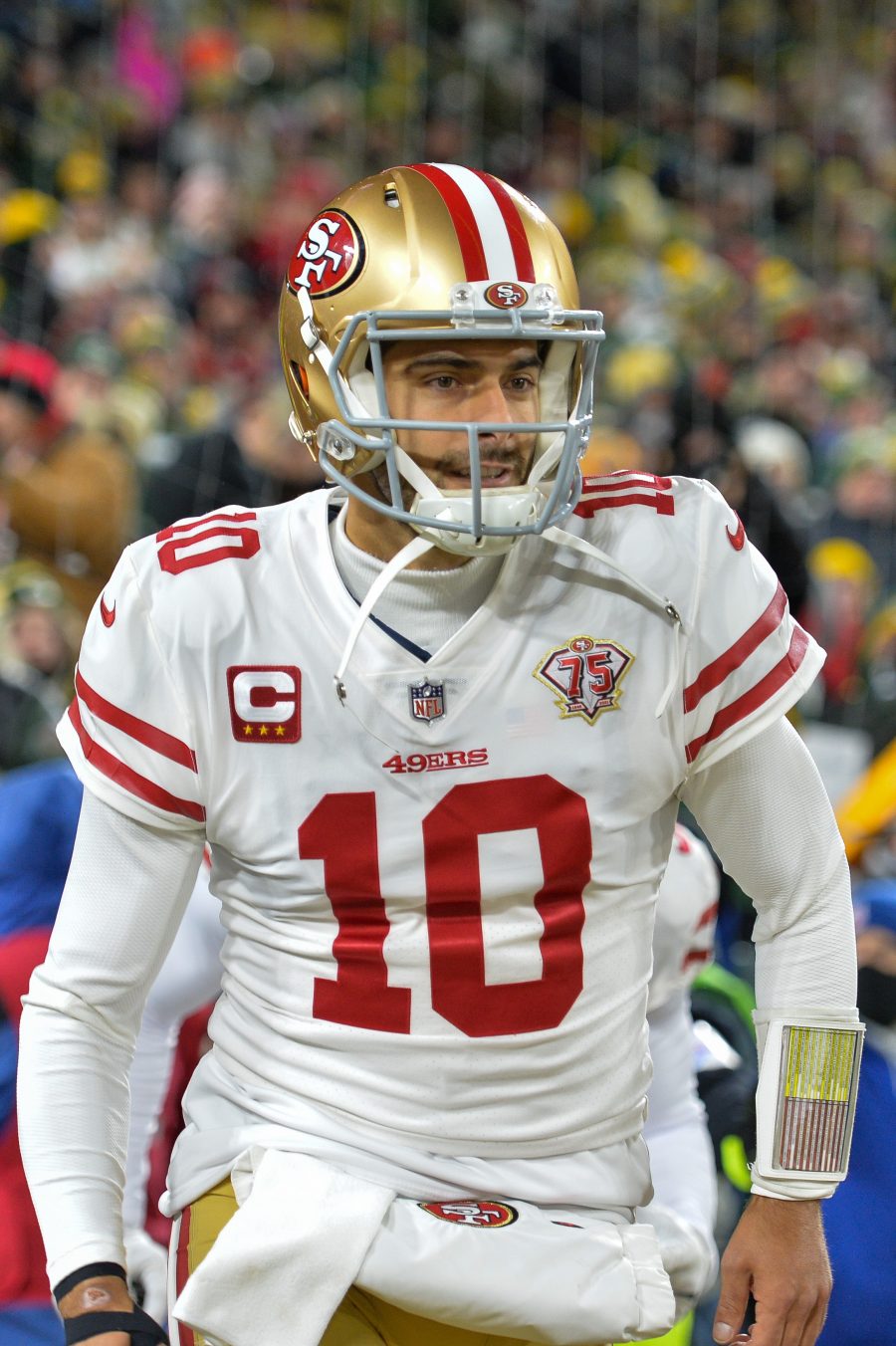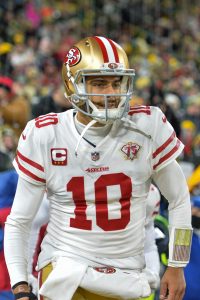 Although Garoppolo agreed to a three-year, $72.75MM deal with more than $33MM fully guaranteed, the Raiders included an injury waiver before the 10th-year vet signed the deal. Garoppolo now must pass a physical before seeing his guaranteed money. But an early separation would make neither party look particularly good. As it stands now, the Raiders are committed to moving forward with Garoppolo as their starter.
Garoppolo, 31, has attended OTAs thus far but has not taken part. He will be returning to a McDaniels-led offense for the first time since the 2017 season. Garoppolo spent four years in McDaniels' offense in New England, but an October 2017 trade split up the pair — as Tom Brady's endless prime continued into the late 2010s. The Raiders ditched Derek Carr, who had missed two regular-season games due to injury in his career, for Garoppolo. While familiarity with McDaniels will certainly help, Las Vegas is obviously taking a considerable risk here. Garoppolo has missed 33 games due to injury since his September 2018 ACL tear and has only finished two of the past five seasons.
Until Garoppolo is recovered, the Raiders will have off-and-on Patriot Brian Hoyer, who signed with the team this offseason, taking snaps. Hoyer, who spent most of last season on the Patriots' IR list, is going into his age-38 season. Fourth-round pick Aidan O'Connell and former UDFA Chase Garbers are the other QBs on the Raiders' roster. Rather than an emergency Carson Wentz or Teddy Bridgewater escape hatch, the Raiders remain tethered to Garoppolo. Barring a setback, the expected Vegas starter will be on the field come training camp.
Durability concerns should be tied to Garoppolo once he recovers from the foot surgery, but regarding this particular injury, the Raiders expect June to be the recovery homestretch.
Follow @PFRumors