While Derek Carr did not exactly bring a high ceiling at quarterback for the Raiders, the nine-year starter is one of the NFL's most durable quarterbacks. Carr missed two regular-season games (and one playoff contest) due to injury with the Raiders. Las Vegas' plan to replace Carr is not off to a great start.
Shortly after Jimmy Garoppolo signed a three-year, $72.75MM deal, he underwent surgery to repair the fractured foot he sustained in early December. Faint hopes had kept the door narrowly ajar for a Garoppolo return for Super Bowl LVII, which would have been as a backup given Brock Purdy's stunning production, so the new Raiders QB being sidelined likely until training camp raised a red flag. The Raiders ended up making a change to protect themselves.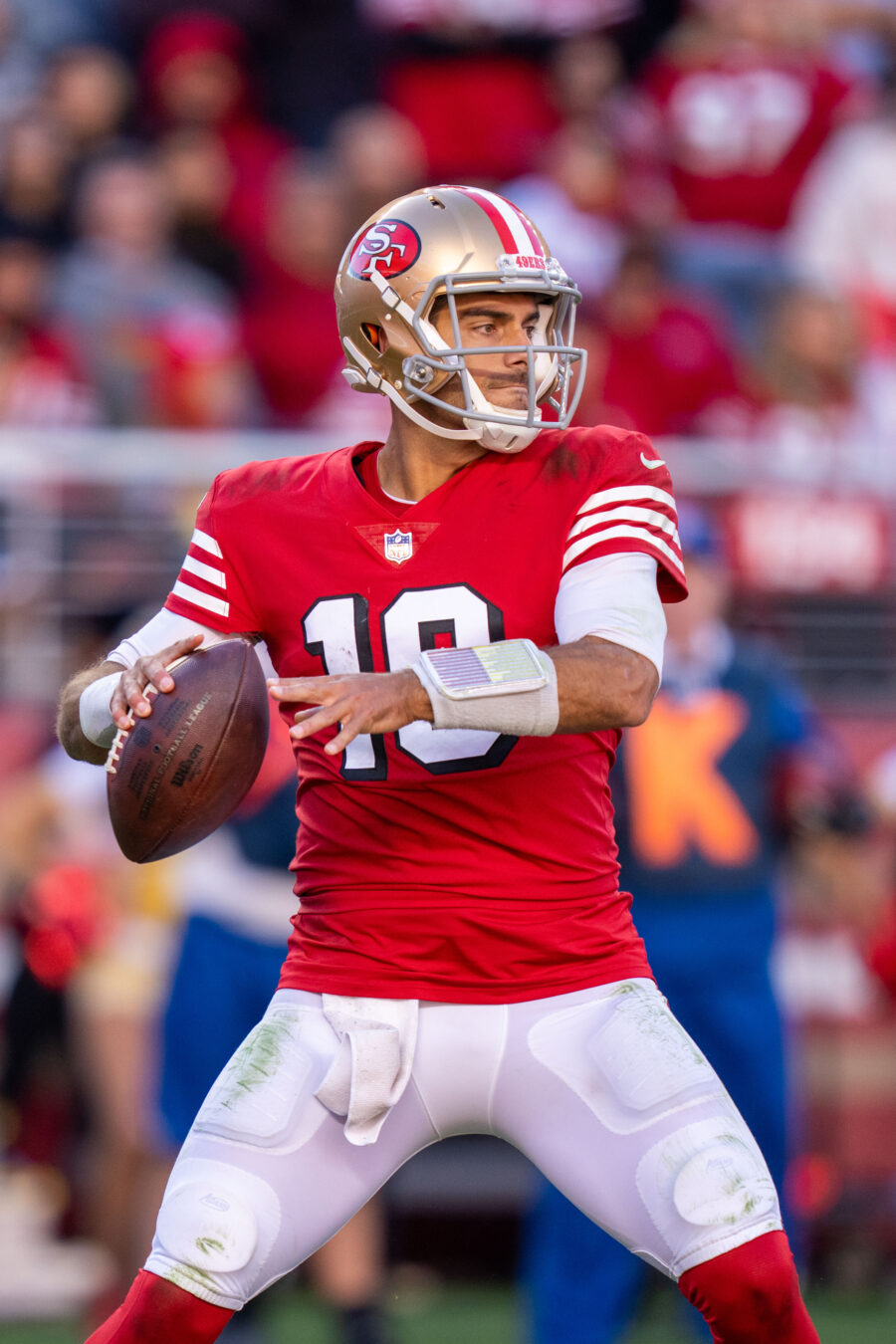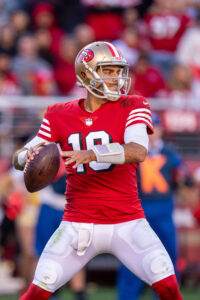 A delay between Garoppolo's free agency agreement and the signing of the contract commenced in March. In that time, the Raiders inserted a clause that will offer them protection in the event Garoppolo cannot pass a physical, Mike Florio of Pro Football Talk reports. This addendum gives the Raiders an out in the event the left foot injury keeps Garoppolo off the field, and it converted $11.25MM from roster bonus to base salary.
Garoppolo's reported agreement featured $33.75MM guaranteed at signing. The $11.25MM bonus — due on Day 3 of the 2024 league year — comprised part of that total. Garoppolo's other guaranteed cash comes from a $22.5MM 2023 base salary, which the Raiders will only be on the hook for if Garoppolo passes a physical. To some degree, their situation resembles a fifth-year option setup during the period in which the options were guaranteed for injury only. But teams could only cut those former first-rounders free of charge if said player passed a physical a year later; Garoppolo failing his opens the door to a free-of-charge Raiders release.
This reality would introduce significant concerns for Las Vegas, which dumped Carr for one of the NFL's most injury-prone players. Garoppolo has missed 33 games due to injury since suffering an ACL tear in September 2018 and has only finished two of his past five seasons. In the two Garoppolo did complete, he started Super Bowl LIV and piloted the 49ers to the 2021 NFC championship game. But calf, thumb and shoulder injuries — the latter two requiring surgeries — affected him during the latter season. At 31 and coming off three straight injury-plagued years, Garoppolo is certainly a poor bet to make it through this season unscathed.
On the other side of this, Garoppolo passing a physical removes the clause from the equation, The Athletic's Tashan Reed and Vic Tafur report (subscription required). Josh McDaniels, who coached Garoppolo in New England from 2014-17, said everything is on schedule for the 10th-year veteran, with the Las Vegas Review-Journal's Vincent Bonsignore indicating the team believes the clause will be moot (Twitter link).
A window exists for the Raiders to release Garoppolo before he passes his physical. Of course, they would be doing so with limited options at the position. The team has used offseason addition Brian Hoyer as its first-stringer during OTAs thus far, per The Athletic, though the 37-year-old passer is far past his prime and would invite obvious questions about the Raiders' competitive viability this season. The Raiders attempted to keep Jarrett Stidham, but he signed with the Broncos to be Russell Wilson's backup. The team hosted the draft's top five QB prospects and discussed a trade for the No. 1 pick with the Bears. But the Raiders did not make their QB move until the fourth round (Aidan O'Connell). The ex-Purdue arm is viewed as a developmental player.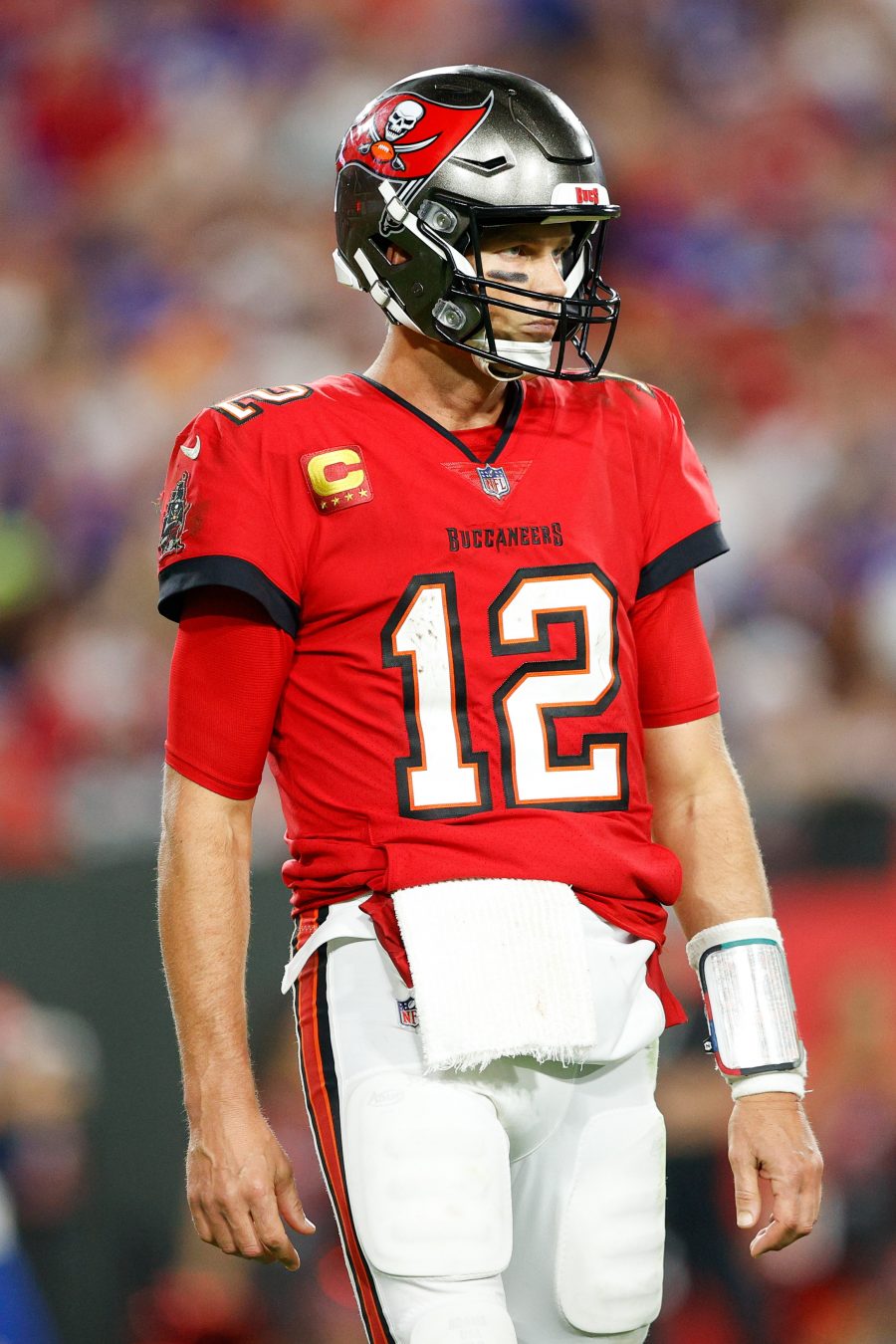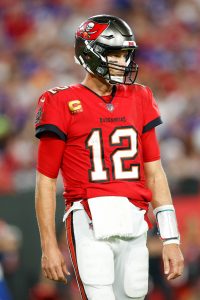 Carson Wentz stands as the top passer available, and new Raiders pass-game coordinator Scott Turner did coach Wentz as Commanders OC last season. Teddy Bridgewater resides as the other starter-caliber QB left in free agency. Ryan Tannehill could become an option, though the Titans making that move — one rumored earlier this year — could remove them from contention consideration this season.
Moving into elephant-in-the-room status by virtue of his agreement with Mark Davis to buy a piece of the Raiders, Tom Brady looms as well. But owners will need to approve the recently retired quarterback's purchase. As was the case with the Brady-Dolphins rumors during his first retirement, they would be unlikely to do so if he returned to play. In fact, a league source informed Bonsignore that Brady's Raiders stake could come with a provision he will only serve as an owner — and not a player — for the franchise.
The Raiders looked into Brady as a free agent — before retirement No. 2 — this offseason. Brady's past with McDaniels would make him the top emergency solution for the Raiders, even ahead of an age-46 season. But owners were unlikely to approve Miami's long-rumored Brady plan in which he would have served as a player and owner. Twenty-four "yes" votes will be required for Brady to buy a piece of the Raiders. That could be contingent on the 23-year veteran staying retired. Were Brady dead-set on making a second comeback, he could simply back out of his ownership agreement.
Absent that long-shot solution, the Raiders will need to hope Garoppolo can finish his latest rehab effort. But the team's quarterback stability has taken a substantial hit this offseason.
Follow @PFRumors