When the prospect of Jimmy Garoppolo's foot injury not being a season-ending setback surfaced, it looked like the 49ers' Super Bowl hopes had new life. Several weeks since San Francisco's former starter went down, he is still aiming to return. Should that happen, it will bolster the 49ers' depth chart. But the team would change Garoppolo's role if he can come back.
Garoppolo's continued push to return for potentially the NFC championship game or Super Bowl LVII — should the team advance to either of those rounds — would not mean he regains his starting job. The 49ers are planning to stick with Brock Purdy as their starter, Jay Glazer of Fox Sports notes (video link).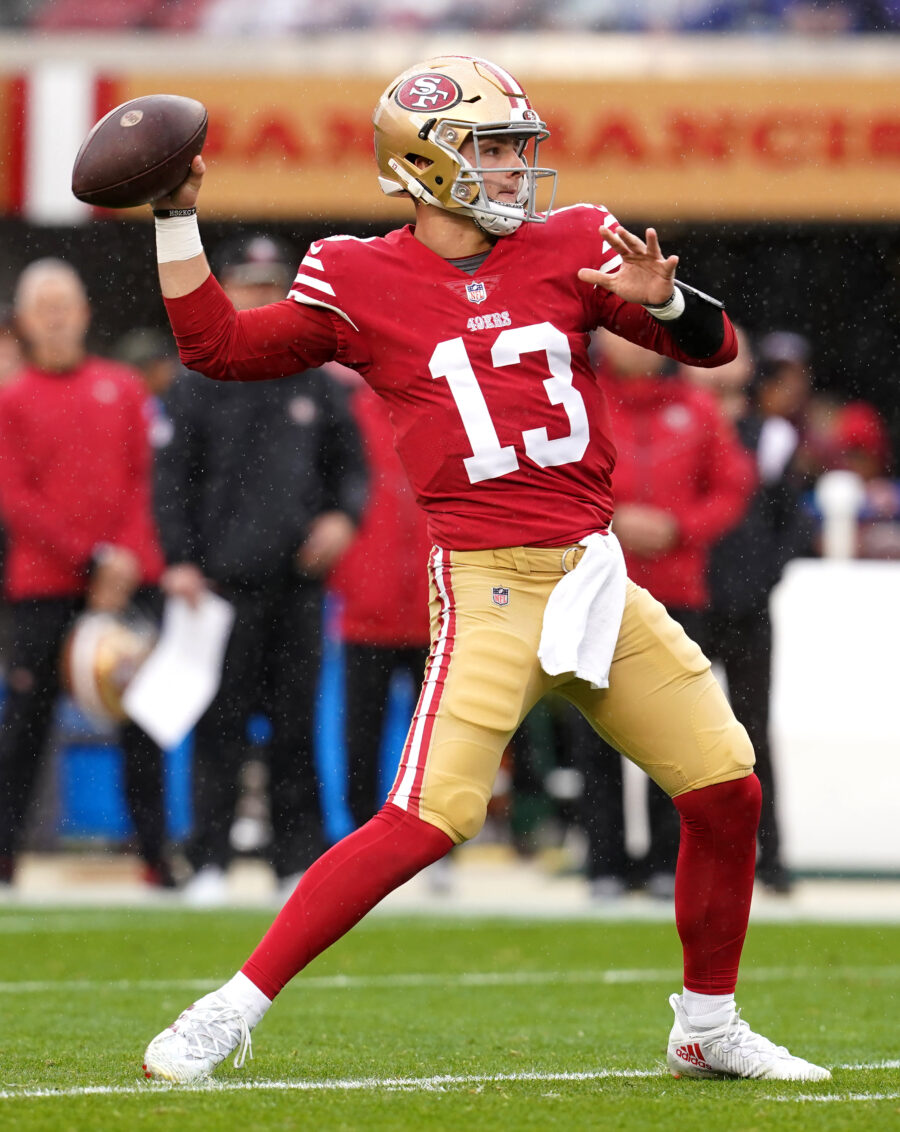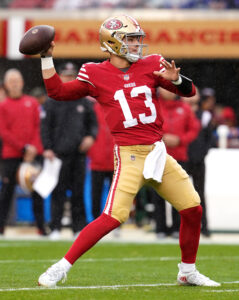 Garoppolo, 31, is finishing up one of the more complicated years in the history of the quarterback position. A March 2022 shoulder surgery took him from surefire trade candidate to a freefalling stock that did not end up generating much interest by the time training camp rolled around. The 49ers, who had openly discussed plans to trade Garoppolo to greenlight the Trey Lance era, approached their longtime starter about a restructure to stay on as Lance insurance. That agreement became vital, as Lance went down with a season-ending injury in Week 2. After triggering some of his playing time-based incentives, Garoppolo sustained another major injury and has seen a seventh-round rookie bypass him.
Prior to the Dec. 4 injury, the 49ers were interested in another Garoppolo contract. But his latest injury changed San Francisco's QB trajectory. Purdy has led the team to seven straight wins, counting his early-game relief appearance against the Dolphins, and has thrown 16 touchdown passes compared to four interceptions since taking over. Garoppolo also carries a 16-4 TD-INT ratio, though it came in 11 games.
The 49ers have won 11 straight — their longest win streak since they won 18 in a row between the 1989-90 seasons. Not only has Purdy commandeered the 49ers' starting job for this season, he may well be set to pass Lance once the former No. 3 overall pick re-enters the equation.
This year's Mr. Irrelevant should enter San Francisco's 2023 training camp as the team's starter, with The Athletic's Tim Kawakami writing this is the assumed reality the 49ers have backed into thanks to the Iowa State product's stunning late-season play (subscription required). Entering the NFL as a historically unusual prospect, Lance has only played more than two games in a season in one year (a dominant 2019 at North Dakota State) since graduating high school in 2018. A third overall selection being a backup going into Year 3 is not exactly an ideal plan, but Purdy has looked much readier to take over than Lance did during his stints under center in 2021 and '22. Lance has since undergone a second surgery on his broken ankle.
For this season, Garoppolo returning would provide insurance — shaky as it may be, given his injury history — against a Purdy injury or his early surge fizzling. Even though Kyle Shanahan said initially Garoppolo coming back was a long-odds scenario, the prospect is still in play weeks later. The 49ers never put Garoppolo on IR. The team has Josh Johnson, the NFL's journeyman of the moment who rejoined the team after spending most of the season on the Broncos' practice squad, as the only healthy passer in place behind Purdy.
Garoppolo would obviously present a massive QB2 upgrade for the 49ers this season. Come March, however, it should be expected the nine-year veteran will hit the market and sign to start elsewhere.
Follow @PFRumors