12:04pm: This unexpected delay stems from another surgery. Garoppolo spent months rehabbing his injured left foot but underwent surgery in March, Vic Tafur and Tashan Reed of The Athletic report (subscription required). While Garoppolo's recovery timetable is unknown, this certainly explains why he is unavailable to start the Raiders' on-field offseason work.
11:19am: Jimmy Garoppolo has failed to finish three of his past five seasons. The five-plus-year 49ers starter sustained his most recent injury — a fractured foot — in early December. The Raiders are not planning to rush him back.
The new Raiders quarterback has not yet received full clearance to return from the Jones fracture he suffered last season, per Vincent Bonsignore of the Las Vegas Review-Journal. Josh McDaniels said Thursday the team has planned for this slow buildup, though Garoppolo may not take part in any on-field work until training camp (Twitter links).
"Everything that's happened since we signed Jimmy, we knew ahead of time," McDaniels said. "… Certainly had an awareness of all of it. Our preference is not to push it and rush anybody back at this point in time."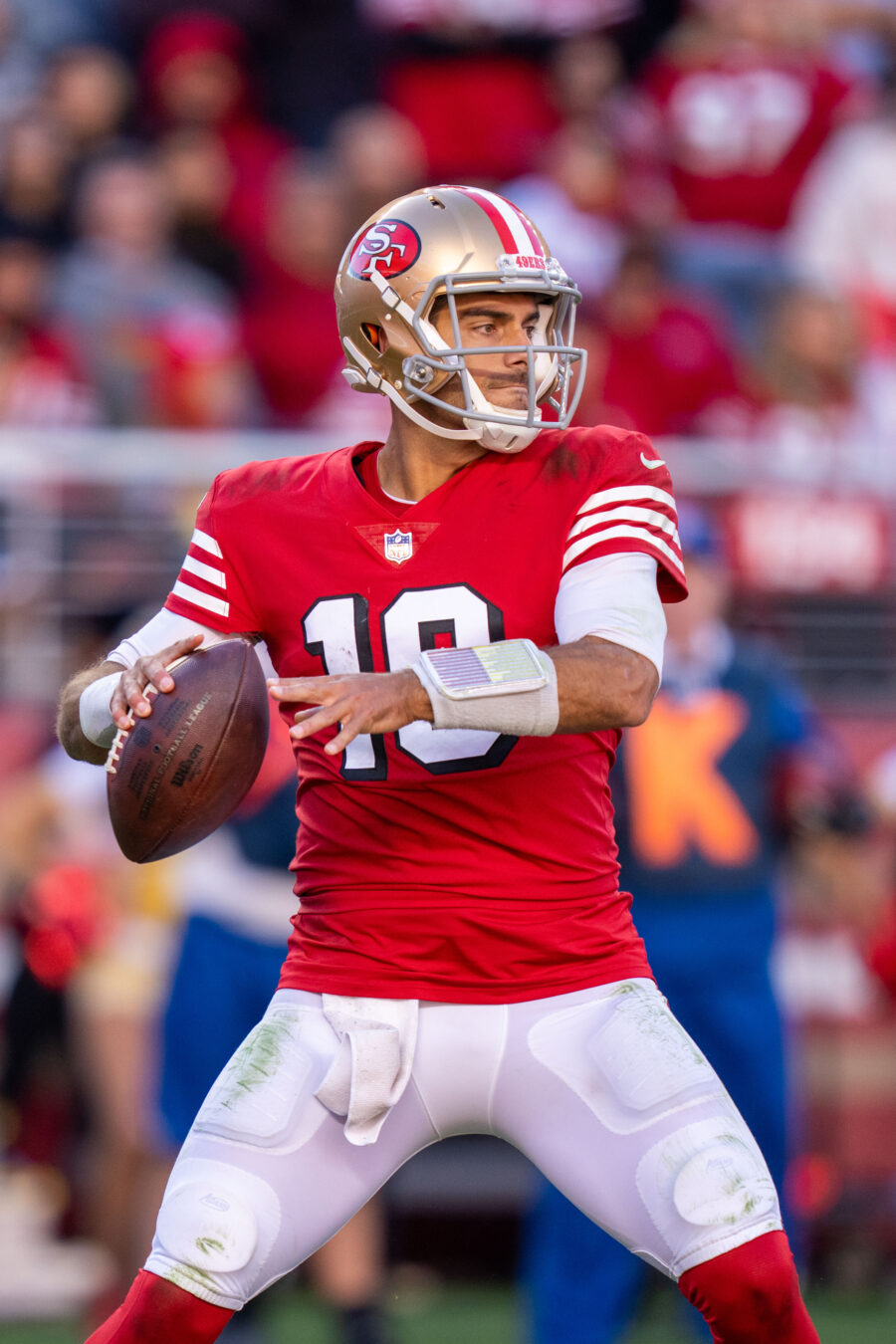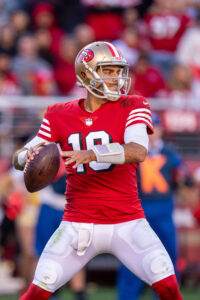 This news comes a few months after reports surfaced about Garoppolo potentially being able to return for a 49ers Super Bowl LVII appearance. Brock Purdy's UCL tear shut down those prospects quickly, and Garoppolo would have been in line to return as a backup in that instance. Caution makes sense for the Raiders regarding Garoppolo, given his extensive injury past, but it is a bit surprising he would need to be held out until training camp.
The Raiders gave Garoppolo a three-year, $72.75MM deal and, despite meeting with the draft's top five quarterback prospects, did not select a QB on the first two days. The team added former McDaniels charge Brian Hoyer and used a fourth-round pick on Aidan O'Connell. Garoppolo being out of the mix until late summer would allow his backups more work, but he has not endured a setback in his recovery, McDaniels said. The Raiders are expecting the 10th-year veteran to be ready to begin the season on time.
Garoppolo needing additional offseason recovery time represents familiar territory. He was in this boat last year, after undergoing shoulder surgery. Garoppolo's March 2022 procedure effectively squashed his trade prospects, leading to an agreement to stay in San Francisco. The 49ers turned out to need their longtime passer, with Trey Lance going down in Week 2. Garoppolo kept the reins until his Jones fracture during a Dec. 4 game against the Dolphins.
In the days immediately following Garoppolo's foot injury, uncertainty emerged regarding a potential late-season return. Kyle Shanahan did not express much optimism Garoppolo would come back, but the 49ers did not place him on IR. Reportedly facing a seven- or eight-week recovery timetable, Garoppolo did not undergo surgery and rehabbed for a possible return. The veteran passer did not make it back to practice in the final days of his Bay Area stay, and it appears he will have more time than expected before returning to full on-field work.
The Raiders ended their nine-season Derek Carr partnership in February and guaranteed Garoppolo $33.75MM in March. While Carr delivered a middling run as the Silver and Black's starter, he did offer durability. Garoppolo does not. Counting the 49ers' three playoff games in January, the 31-year-old passer has missed 33 games due to injury since suffering an ACL tear in September 2018. Garoppolo played every game for the Super Bowl LIV-bound 49ers team a year later but suffered an ankle injury that shortened his 2020 season to six games. San Francisco's starter battled calf, thumb and shoulder maladies in 2021, needing two surgeries coming out of that season.
Follow @PFRumors