Not many areas on the Texans' roster can be classified as true strengths, but the rebuilding team has devoted significant resources to fortifying its offensive line. Houston has already doled out two extensions up front this offseason — to Laremy Tunsil and Shaq Mason. Another might be coming soon.
Earlier this year, Tytus Howard expressed interest in an offseason extension. The Texans are expected to make this a priority, Aaron Wilson of KPRC2 reports. It sounds like Howard has moved to the top of Houston's extension queue, doing so despite arriving as a first-round pick during Brian Gaine's short GM tenure.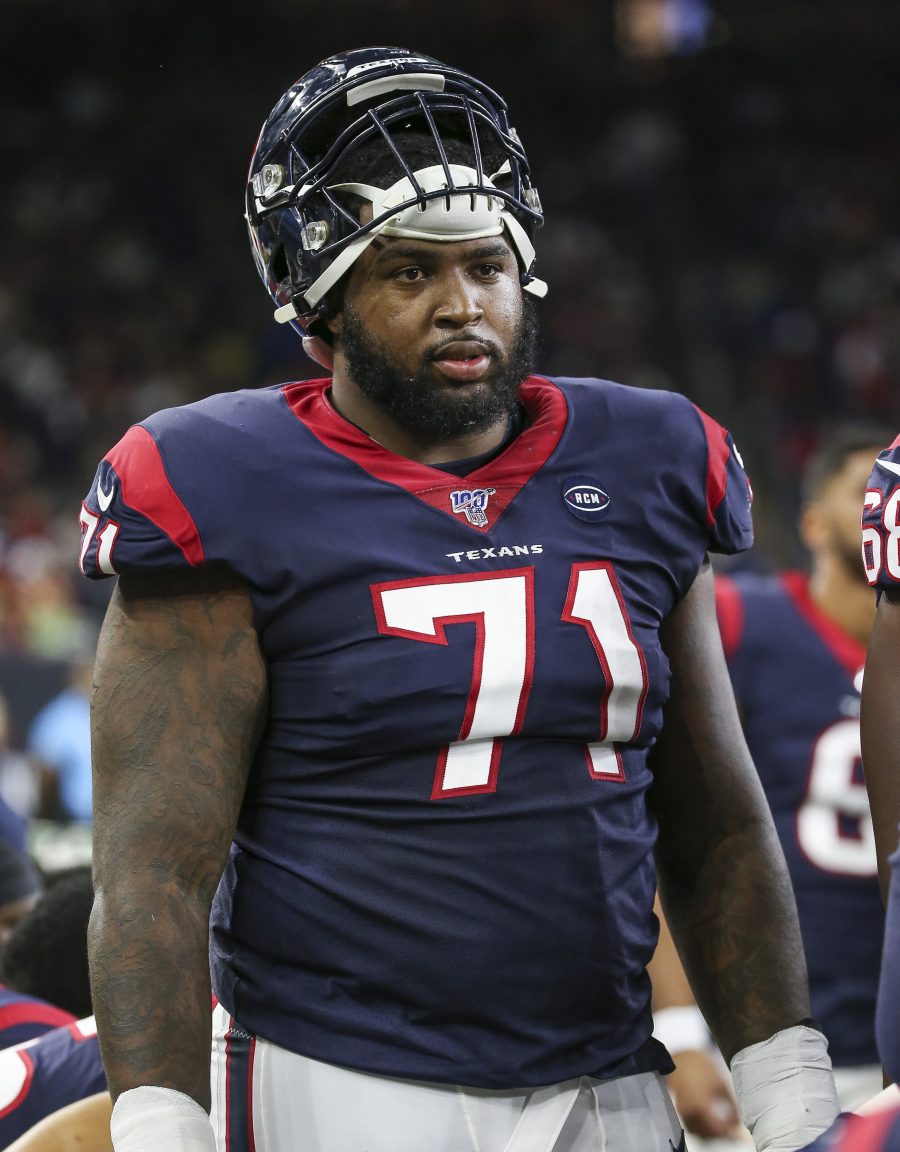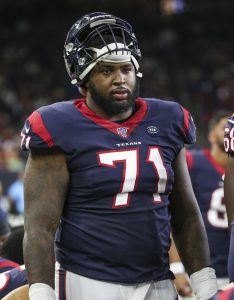 The Texans fired Gaine just after the 2019 draft, which featured Howard as the team's top investment. Some inconsistency — in terms of performance level, availability and positional alignment — has ensued during Howard's rookie contract, but Houston exercised the former No. 23 overall pick's fully guaranteed fifth-year option in May 2022. Howard is tied to a $13.2MM salary this season. It should be expected an extension will cost more, in terms of average annual value.
Howard, who turned 27 last week, played a 17-game season for the first time as a pro. He worked almost exclusively at right tackle, after spending much of the 2021 season at guard and left tackle. That '21 season assignment came largely due to Tunsil's early-season injury. Last season, Tunsil and Howard stayed healthy. This did not exactly translate to success, with the Texans going 3-13-1, or quarterback progress. But the team has a new passer in place this year. It looks like the Texans plan to pair C.J. Stroud's rookie contract with two lucrative tackle accords.
For the second time, the Texans made Tunsil the NFL's highest-paid offensive lineman. The Pro Bowler is signed to a three-year, $75MM deal, which runs through 2026. Stroud's rookie contract will span four years as well, with the fifth-year option making it possible for the deal to go through 2027. Either way, Stroud's deal will make it possible for the Texans to devote more money to starters at other spots for the foreseeable future. Not long after the Tunsil re-up, the team moved further down this road by extending Mason, giving the guard trade acquisition a three-year, $36MM deal. This came after Houston chose center Juice Scruggs in the second round.
While both those contracts cover Stroud's rookie-deal time, it should be expected a Howard pact will tie the Alabama State alum to the team into the late 2020s. Pro Football Focus rated Howard just outside the top 40 among tackles last season, marking a nice improvement for the Division I-FCS product. Howard could set himself up for a bigger payday by continuing this momentum in a contract year, but opting for a commitment ahead of that point makes sense as well.
Howard should not be expected to join Tunsil as a top-three highest-paid player at his position. The Chiefs moved the right tackle bar to $20MM per year, via their Jawaan Taylor agreement, and Lane Johnson subsequently topped it. Howard could take aim at the five-year, $87.5MM deal the Broncos handed 2018 first-rounder Mike McGlinchey. Though, the latter's superior track record might make that difficult. Two other tackles — the Colts' Braden Smith and Panthers' Taylor Moton — are tied to deals in the $17MM-AAV ballpark.
Tunsil's status as the league's highest-paid lineman and Howard's smaller sample size of promising work could complicate negotiations, but it looks fairly clear GM Nick Caserio will make an effort to have both the team's tackles locked down soon.
Follow @PFRumors