The rebuilding Texans have plenty of room for improvement on both sides of the ball, but their tandem at offensive tackle could be something the team wishes to keep in place moving forward. That would mean new contracts for not only Laremy Tunsil, but Tytus Howard as well.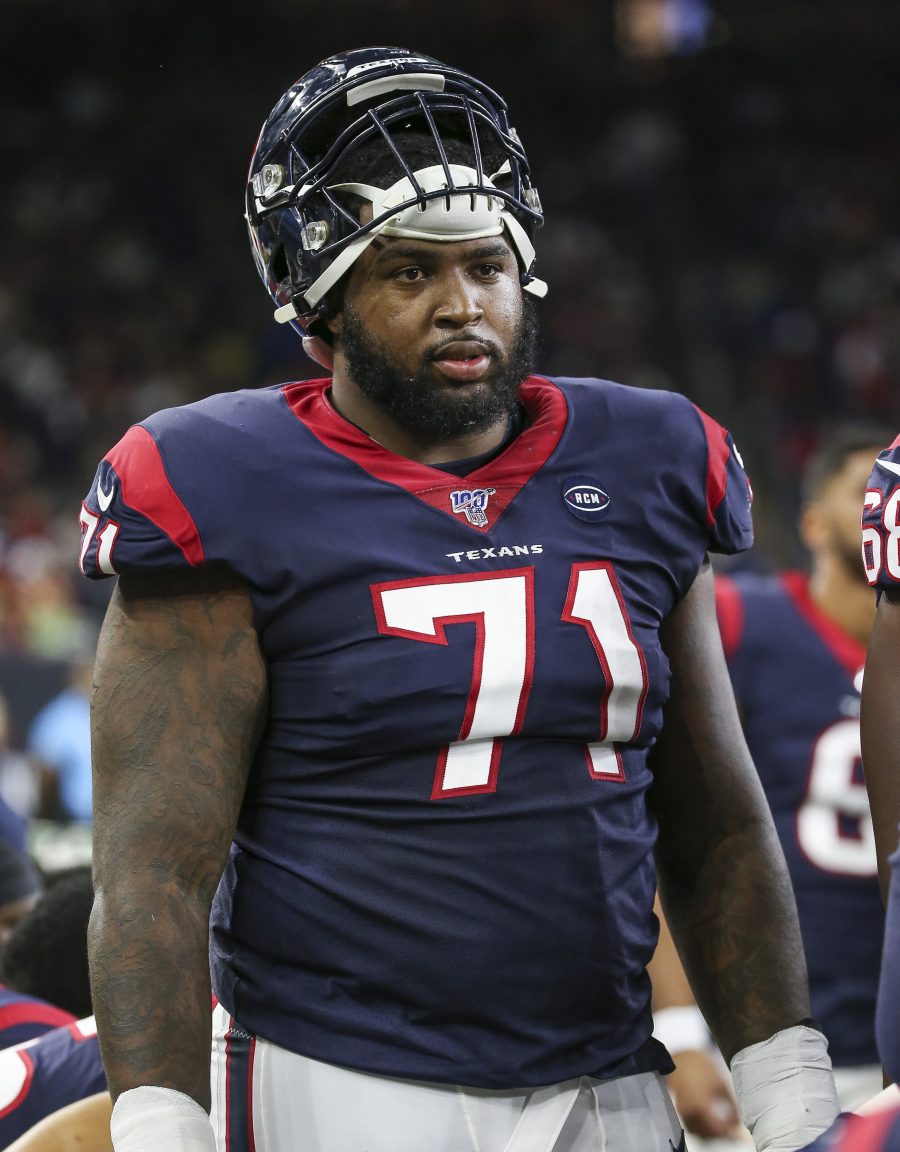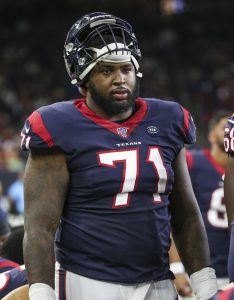 [RELATED: Tunsil Eyeing Market-Setting Extension]
The latter certainly does not have the acclaim of his blindside counterpart, but he may have done enough in 2022 to earn himself a long-term deal. The Texans exercised Howard's fifth-year option last offseason, meaning that he is on the books for next year at a cost of $13.2MM. A multi-year pact keeping him in Houston well beyond that is his intention, however.
"Most likely this offseason, go ahead and get it done," the 26-year-old said of contract talks, via Aaron Wilson of KPRC2. "We haven't started yet, but, hopefully, we can work toward getting something done. The sooner, the better. [It's] a shared goal. I want to finish my career here."
The Alabama State product had an up-and-down first three seasons to begin his career. He primarily played at his familiar right tackle spot in 2019 and 2020, a stretch during which he drew middling reviews in terms of PFF grade and dealt with multiple injuries. The following season, Houston moved him inside to left guard, something which appeared to signal the end of his time at tackle and his prospects of one day becoming a long-term fixture on the blindside.
After Tunsil was sidelined late in the campaign, however, Howard was moved over to LT to finish the season. His impressive play there likely influenced the Texans' decision to pick up his option, and they confirmed this past summer that he would return to the right tackle spot for the 2022 season. He all-but exclusively played there, seeing time on the interior only to temporarily fill in for rookie left guard Kenyon Green.
Howard earned a career-high 67.9 PFF rating for the year, showcasing the potential he and Tunsil could have for the short- to medium-term future if they are retained. The Texans are currently projected to be in a far better place financially than most teams, so deals meeting Tunsil's and Howard's requests could be feasible. Whether or not the team is willing to do so will be an interesting subplot to their overall efforts made in the coming weeks and months to take a step forward in 2023.