The latest injury suffered by KJ Hamler will lead to an extended absence. The Broncos wideout has been placed on IR, per a team announcement on Saturday.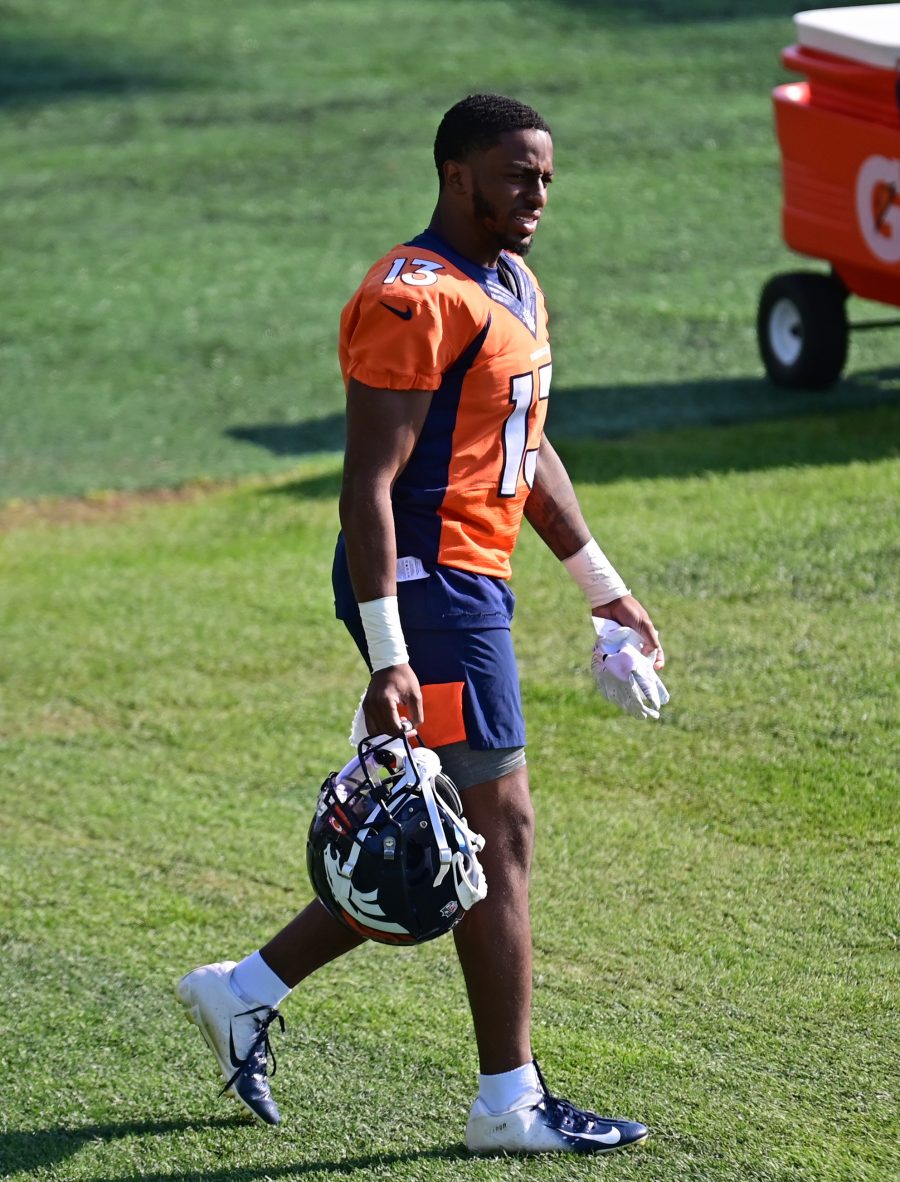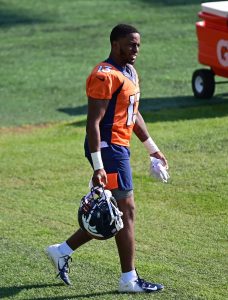 Hamler has been sidelined since Week 9 with a hamstring injury. Signs appeared to be pointing to a return in the near future, but a recent setback ruled him out for tomorrow's game against the Ravens. The 23-year-old will now miss at least the next four weeks of the season, one which has only six contests remaining for Denver.
Hamler entered the league with considerable potential as a deep threat given his time at Penn State, but injuries have been a constant to begin his NFL career. The 2020 second-rounder has played in 23 games to date, logging a snap share above 50% only in his rookie season. His 14.8 yards-per-reception average demonstrates his vertical speed when healthy, but those times have been too few and far between for him to allow for much in the way of development.
With Hamler now sidelined, the Broncos have a league-leading 15 players on IR. Their WR corps has been significantly affected by the team's overall injury woes, with Tim Patrick going down for the season and Jerry Jeudy missing the past two games. With the latter being a game-time decision for Week 13, Denver's 18th-ranked passing attack could continue to be shorthanded. To little surprise given that uncertainty, Denver has officially signed wideout Brandon Johnson to the active roster after elevating the rookie from the practice squad for two consecutive weeks.
In more positive injury news, the Broncos used the open roster spot to activate running back Mike Boone. He has missed the past four games, but will now step into a rotational role in the team's new-look backfield alongside veterans Latavius Murray and Marlon Mack. The former UDFA has averaged 5.5 yards per carry over the course of his career, albeit in a limited workload.
The 3-8 Broncos will likely be forced to use a ground-heavy attack against the Ravens on Sunday, given their banged-up WR room, though Baltimore's defensive strength has come on the ground. With improvement on offense likely being needed in the coming weeks to avoid a coaching change, Hamler will play little (if any) part in it given today's move.