A popular team for pre-draft wide receiver visits, the Giants discussed potential deals that would have moved them into wideout range in this year's first round. Instead opting to stand down, Big Blue saw four receivers go off the board just before their first-round pick.
Although the Giants did not end up with Zay Flowers or Jordan Addison — pre-draft visitors the team eyed on Day 1 — they added Tennessee prospect Jalin Hyatt to their receiving corps. The Giants took Hyatt in Round 3, but they were prepared to select him a round earlier.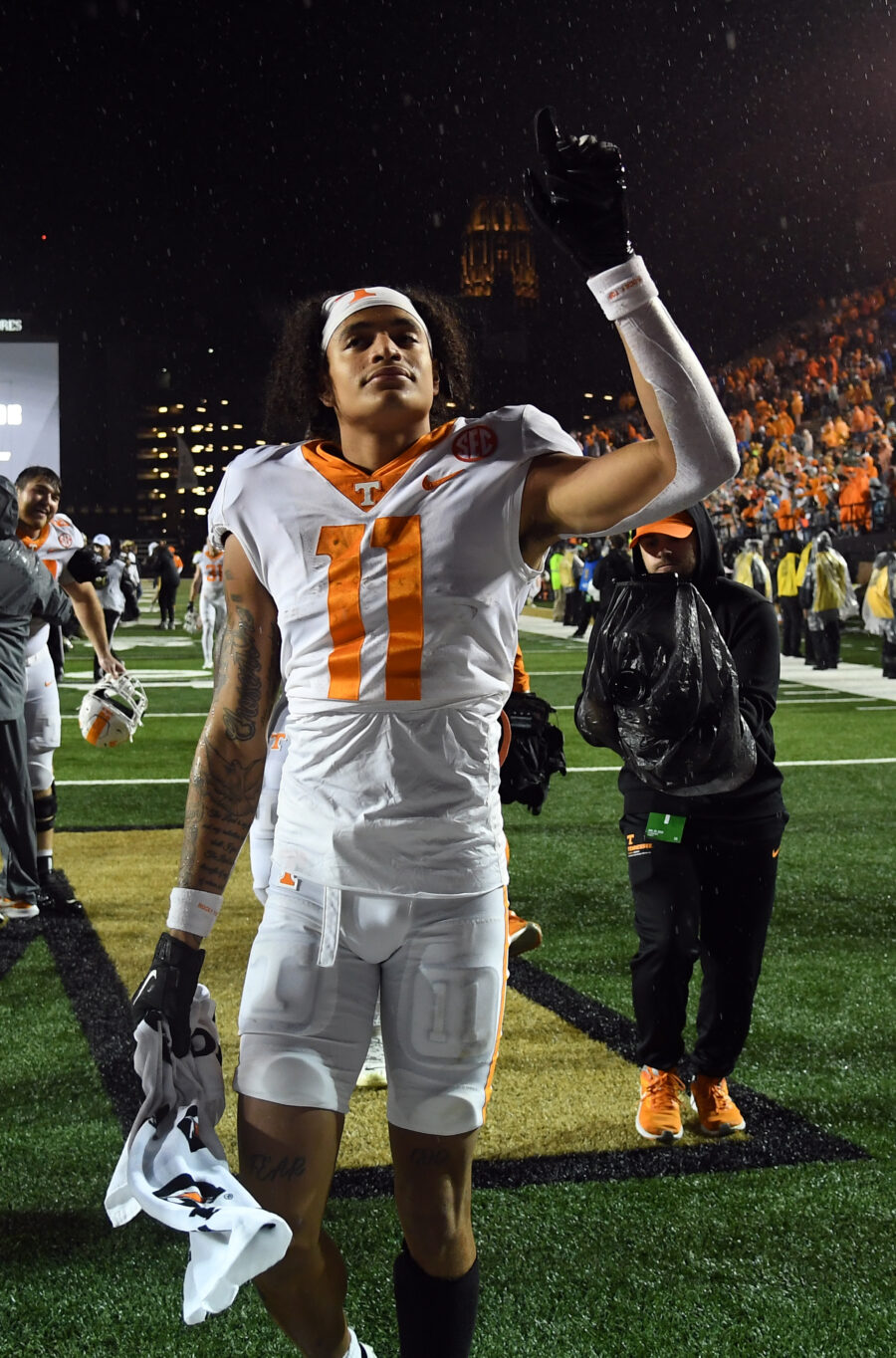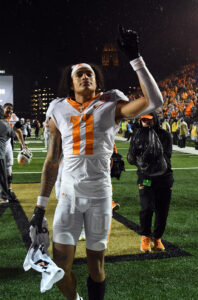 When the Jaguars went on the clock for their No. 56 pick, the Giants had Hyatt and center John Michael Schmitz as their targets. Jacksonville traded the pick to Chicago, and with Giants brass concerned the NFC North team eyed one of its preferred players, Brian Daboll said Hyatt was likely going to be the pick at No. 57. With the Bears opting for cornerback Tyrique Stevenson, the Giants proceeded with Schmitz, a Minnesota product Daboll said (video link) "could start at center."
That will likely be the expectation for Schmitz, but the Giants managed to land Hyatt 16 picks later. It took a trade-up with the Rams — one that cost the Giants Nos. 89 and 128 — but the Giants moved into position for Hyatt at No. 73. During the gap between the Schmitz and Hyatt picks, two other receivers — Marvin Mims and Nathaniel Dell — went off the board (to the Broncos and Texans, respectively). The reigning Biletnikoff winner remained available and is now in New York.
The Giants carried a top four of Sterling Shepard, Kadarius Toney, Kenny Golladay and 2022 second-round pick Wan'Dale Robinson at receiver entering last season. Those plans quickly changed. Season-ending injuries removed Shepard and Robinson from the equation, and Toney's unreliability led the Giants to trade him to the Chiefs. (The Giants used the third-rounder obtained in that deal to trade for Darren Waller in March.) Darius Slayton became a key performer by default, with the since-released Golladay quickly benched. The Giants re-signed Slayton and Shepard and are set to have Robinson back in the mix. The holdovers, a contingent that includes midseason waiver claim Isaiah Hodgins, join Hyatt, Jamison Crowder and Parris Campbell.
The Giants again considered an Odell Beckham Jr. reunion; the Ravens' $15MM guaranteed won out. Had Beckham signed, the Giants' receiver draft plan may have differed. But Hyatt, who rode a five-touchdown performance against Alabama to the Biletnikoff award, will soon be a key part of Daboll's plan. The 6-foot pass catcher is coming off a 1,267-yard, 15-touchdown season. Joining a suddenly crowded receiver room, it will be interesting to see how the speedster factors in to start his rookie year.