The Giants ran through most of last year with a strong safety duo of Julian Love and Xavier McKinney. With Love departing in free agency to Seattle, the starting job next to McKinney is reportedly "wide open," according to Dan Duggan of The Athletic. There are plenty of names in contention for the job, leaving New York with several options.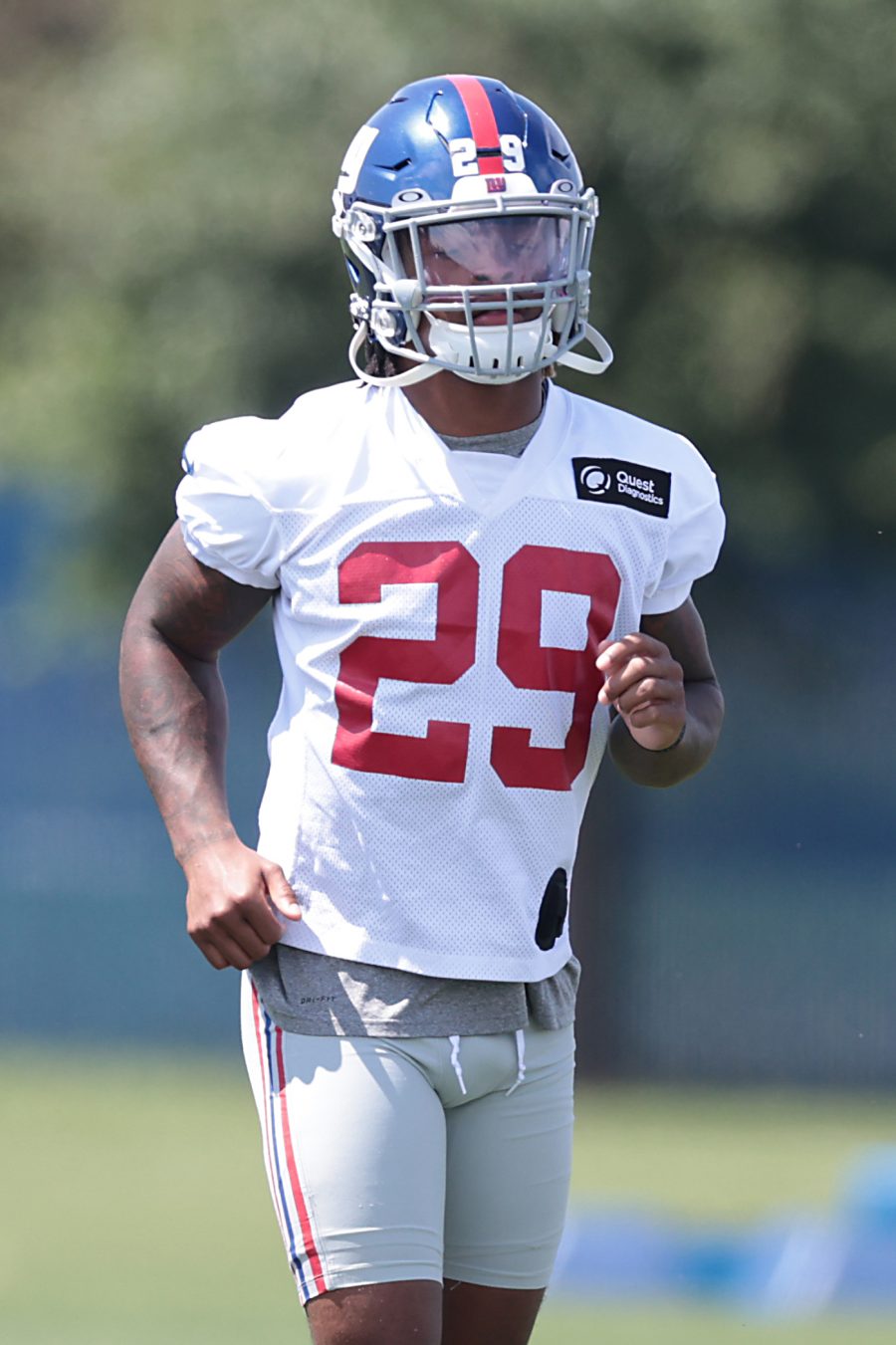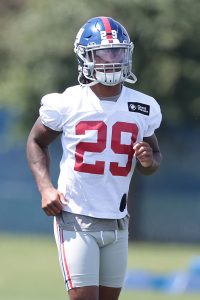 The favorite for the job is Jason Pinnock, whom the Giants claimed off of waivers from the Jets just prior to the regular season last year. Despite playing his rookie year as a cornerback for the Jets, Pinnock filled in for McKinney when he sustained a few broken fingers last year, starting five games in the free safety's place. He put together a strong sample to put his name in the race early, but he was sidelined in the spring, keeping him from fielding any snaps with the first team until he can return in training camp.
Dane Belton is another name to look at for the position. The fourth-round rookie started five games, as well, last year. He showed a nose for the football in limited time with two interceptions, three passes defensed, and two fumble recoveries. Like Pinnock, Belton missed the spring but should return for training camp in time to compete for the starting job next to McKinney.
With Pinnock and Belton out, veteran free agent signing Bobby McCain and converted cornerback Nick McCloud split reps for the starting spot this spring. McCain is used to the starting role, performing as a full-time starter for Miami and Washington since 2018. His presence provides New York with a reliable starter if none of the other contenders emerge as runaway favorites. He graded out with the worst run defense of any safety in the league last season, according to Pro Football Focus (subscription required), so he may not be the perfect player to pair with McKinney, but he can stand in if needed.
McCloud is an interesting name in the competition. Another young name on the roster, McCloud started eight games at cornerback for the Giants in his sophomore season last year. He displayed a strong all-around game. While not lacking in run defense, McCloud was decent in coverage, as well, recording seven passes defensed. The Giants lined Love up all over the field last year, and they worked McCloud in a similar manner this spring. If he shows that he's a good fit in that versatile role, he may have a strong case for a starting gig.
That about sums it up. Pinnock is an early favorite after a strong fill-in performance last season. Belton should also have an opportunity to expand his role from last year but should factor into the defensive back rotation, regardless. McCloud could fit best into a versatile role. While McCain remains a strong option if no one succeeds in separating themselves from the pack.