Fantasy football managers are well aware that rookie tight ends often face a steep learning curve, and that expectations for those players should generally be tempered. But Lions TE Sam LaPorta, a second-round pick in this year's draft, has a real chance to make significant contributions to Detroit's offense in his first professional season.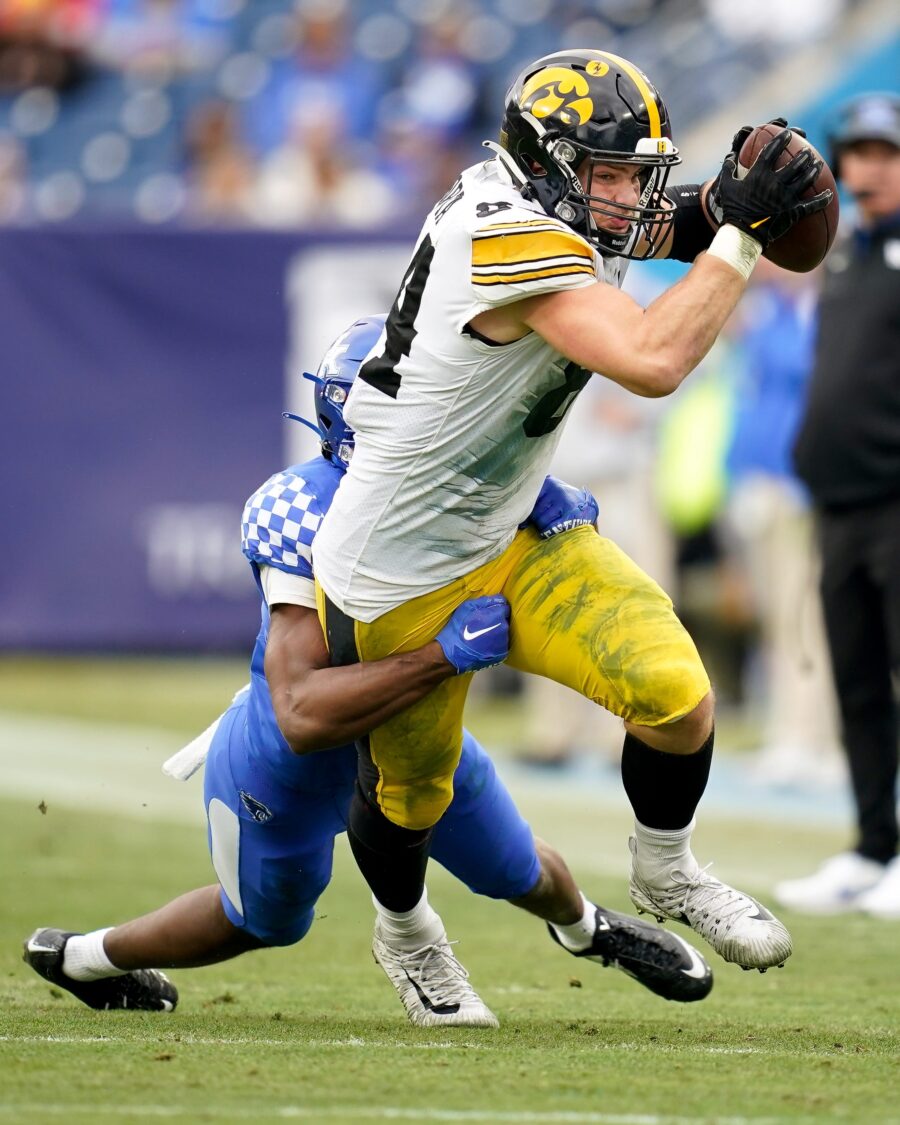 According to Tim Twentyman of the team's official website, LaPorta was one of the Lions' most impressive players during OTAs and minicamp. TE coach Steve Heiden was especially pleased with LaPorta's instincts and feel for the game, traits that were honed during his time in a pro-style Iowa offense that gives tight ends a great deal of responsibility. In addition to those intangibles, LaPorta also offers prototypical size (6-4, 249) and athleticism and displayed considerable receiving and YAC ability at the collegiate level.
As such, Twentyman expects LaPorta to have a major role right out of the gate. He will be aided in that regard by a depth chart that, in the wake of the trade that sent T.J. Hockenson to the Vikings at last year's deadline, is light on proven talent.
After the trade, James Mitchell, Brock Wright, and Shane Zylstra saw expanded playing time, and while those players combined for nine touchdown grabs following Hockenson's departure, none of them offer LaPorta's upside. Wright and Zylstra are both former UDFAs, and Mitchell was a fifth-round pick in the 2022 draft.
Nonetheless, Heiden has (predictably) spoken highly of all of his charges, and given that offensive coordinator Ben Johnson's scheme relies heavily on tight ends, Twentyman believes there is a good chance that Detroit's Week 1 roster will include four TEs, just as it did in 2022. LaPorta's ability to line up out wide will, in addition to increasing his own snap share, make it even more likely that the team keeps four tight ends. That is especially true since WR Jameson Williams' six-game suspension creates an immediate need for outside-the-numbers talent that LaPorta can fill, thereby opening up more in-line opportunities for the players below him in the pecking order.
Of the above-mentioned players, Twentyman believes that Zylstra's job security is the most tenuous, while LaPorta, Mitchell, and Wright appear to be roster locks. The Lions' TE allotment could also be influenced by the presence of Jason Cabinda, who can play both fullback and tight end.