According to Adam Schefter of ESPN.com, as well as Ian Rapoport and Tom Pelissero of NFL.com, the Packers attempted to acquire Raiders tight end Darren Waller prior to Tuesday's trade deadline. We already knew that Green Bay had offered a second-round choice for Steelers wide receiver Chase Claypool — whom Pittsburgh ultimately sent to the Bears, as it believed the second-rounder it received from Chicago would be more valuable than the Packers' selection — and we also learned previously that the team was interested in potential TE upgrades. We now know that Waller was one such TE target.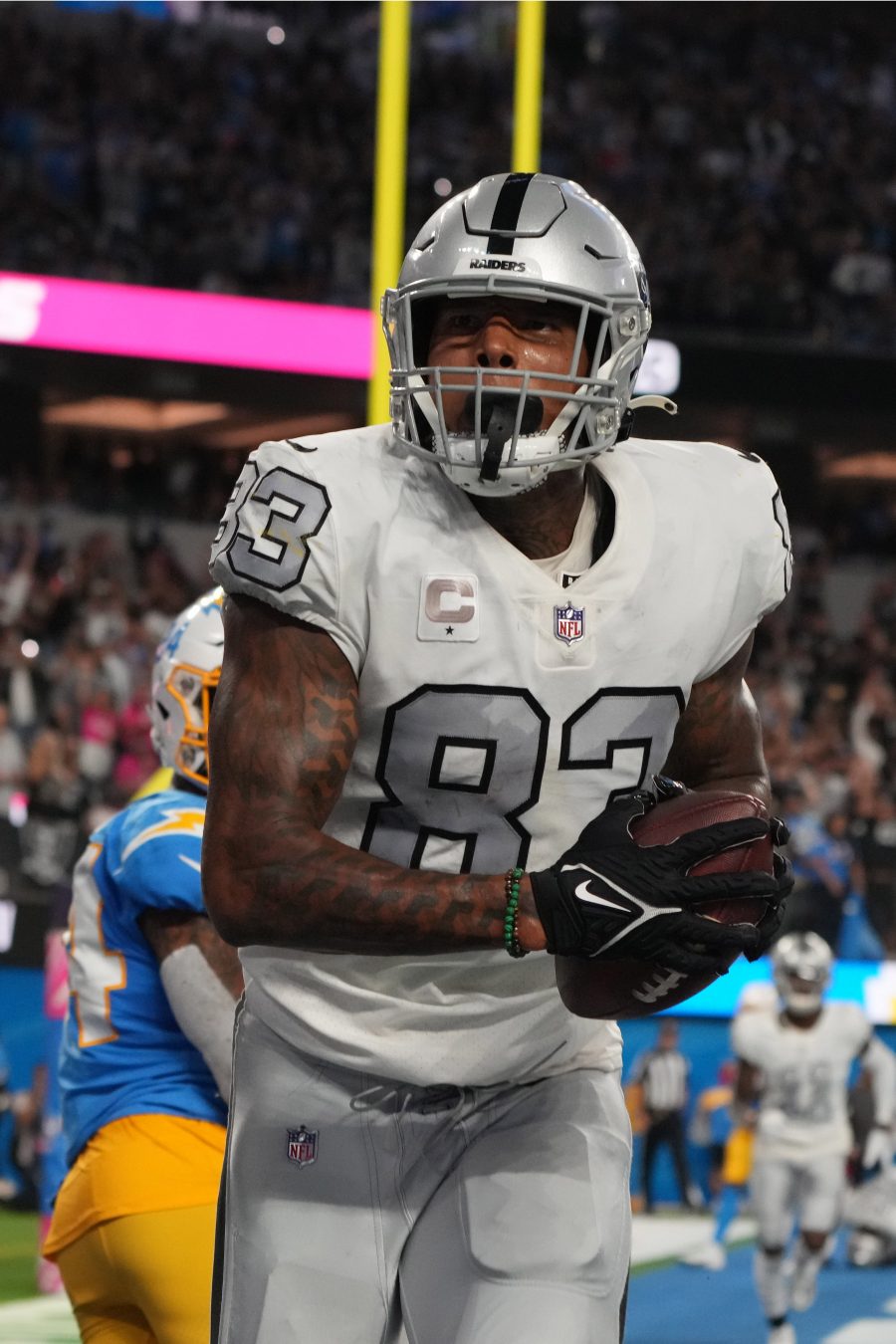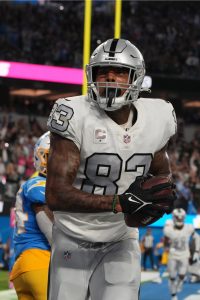 Waller, 30, signed a three-year, $51MM extension with the Raiders in September, but he is dealing with serious injury issues for the second straight season. The 2020 Pro Bowler was limited to 11 games in 2021, and he is expected to miss his third consecutive game on Sunday as a result of a hamstring ailment. Plus, after catching 10 balls for 129 yards and a score in the first two games of the 2022 campaign, he was limited to six catches for 46 yards in the next two contests. He played just eight snaps in Week 5 before injuring his hamstring.
Still, a healthy Waller is one of the game's better receiving tight ends, and assuming he gets back to full strength soon, he would have been a nice weapon for a Packers offense that is just outside the bottom-10 in passing yards per game. Part of that disappointing ranking is due to a rash of injury problems that have impacted the club's pass-catching contingent; Allen Lazard missed Green Bay's Week 8 loss to the Bills due to a shoulder injury, Randall Cobb is on IR with an ankle injury, Sammy Watkins has missed time with hamstring troubles of his own, and Christian Watson exited the Buffalo game with a concussion. Injecting another player with health concerns into that mix might have been something of a risk, but GM Brian Gutekunst was clearly hoping a bold move might save Green Bay's season.
Indeed, while Claypool was, according to Schefter, Gutekunst's "primary focus," the team also called the Panthers to discuss D.J. Moore, per Rapoport and Pelissero (though Schefter says the Packers were not interested in Texans receiver Brandin Cooks). Carolina, which rebuffed a massive offer for DE Brian Burns, also turned away the Moore inquiries, even though Jay Glazer of FOX Sports reports the Packers were willing to deal a first-round pick (via Marcus Mosher of Pro Football Focus on Twitter). Schefter adds that, in an effort to close a Claypool trade, the Packers added a late-round pick to the second-rounder it was prepared to send to the Steelers, but apparently Pittsburgh valued Chicago's Round 2 choice over Green Bay's two-pick proposal.
Quarterback Aaron Rodgers, who could be in the midst of his final season, publicly expressed his appreciation for the front office's efforts. "The compensation for whatever players we were going after just didn't make sense," Rodgers said. "So I trust [Gutekunst]. We had some good conversations. We were in on some things. It just didn't pan out."
Meanwhile, Mike Florio of Pro Football Talk believes the ESPN and NFL.com reports, which were both published early Sunday morning, were based on leaks from the team designed specifically to appease Rodgers, and that the Green Bay front office did not actually want to make a deal. Regardless of the veracity of that claim, the end result is the same: if the 3-5 Packers are to salvage what could be Rodgers' last stand, their existing talent will need to get healthy and turn things around in a hurry, as the only receiving help they can add at this point is free agent Odell Beckham Jr.
As an interesting aside, this is the second time this year the Packers and Raiders have discussed Waller, who was part of the talks that culminated in the blockbuster Davante Adams trade in March.
Follow @PFRumors