The Packers ended up standing down at Tuesday afternoon's deadline, but they are believed to have made a substantial offer to try and upgrade their receiving corps.
Green Bay offered Pittsburgh a second-round pick for Chase Claypool, Tom Silverstein of the Milwaukee Journal Sentinel reports (on Twitter). The Packers saw their reputation for success work against them. The Steelers took the Bears' offer of a second-round pick, per Silverstein, because they believe Chicago's 2023 selection will be "considerably higher" come April. Both the Bears and Packers are 3-5, but one team is amid a rebuild and the other attempting to cling to contention status.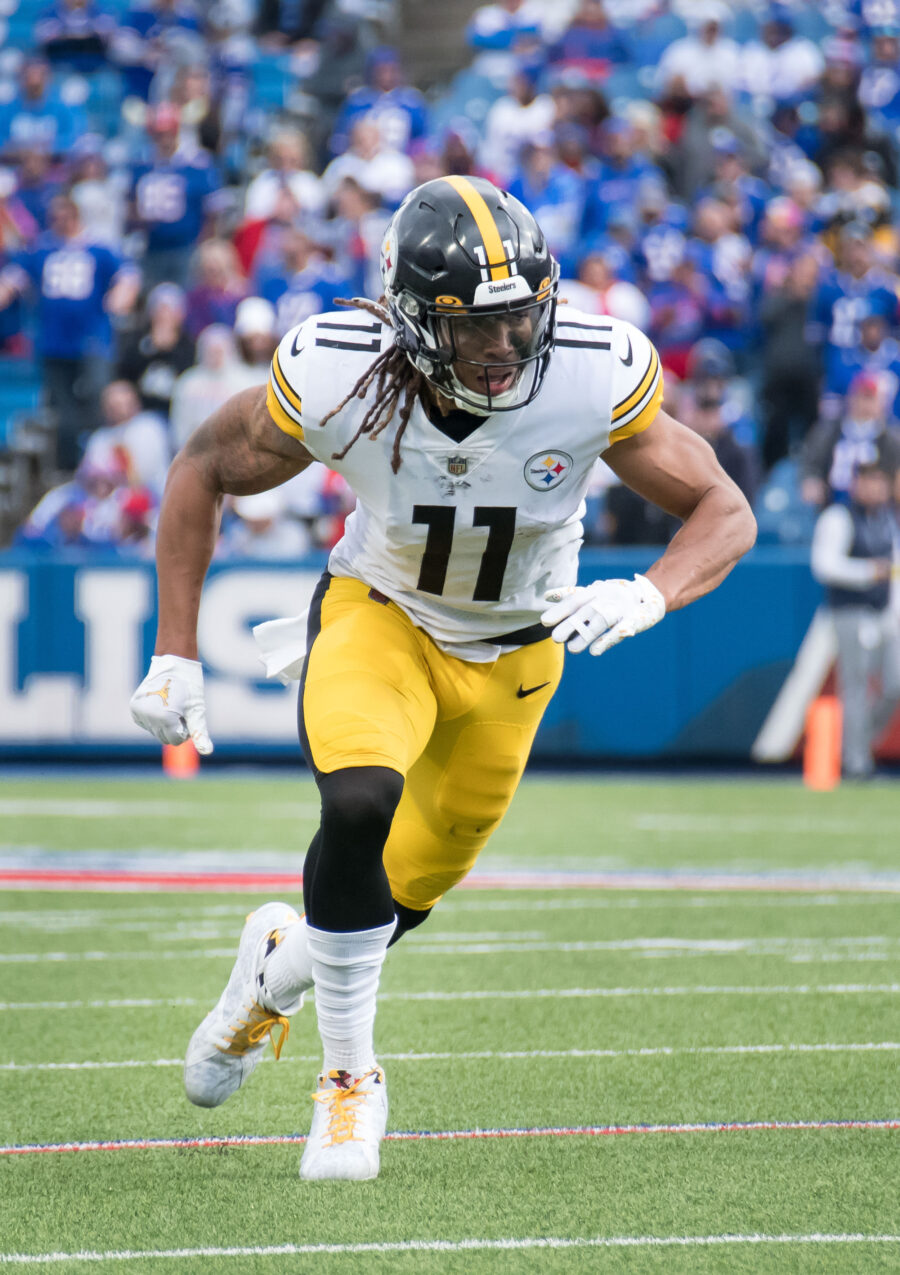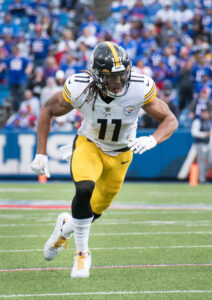 Not exactly a hotbed of deadline activity, the Packers were pursuing receiver upgrades for several days before Tuesday brought the Claypool news. But the team was believed to be in strong position for Claypool as of Tuesday morning, CBS Sports' Josina Anderson tweets. A Bears offer emerged Tuesday morning, and the Steelers ended up focusing on a deal with Chicago. Claypool's through-2023 contract is now on the Bears' payroll.
The 6-foot-4, 238-pound receiver was rumored to have been made available late this summer, and rumblings about his potential to be moved persisted until the deadline. Claypool, 24, has back-to-back 800-plus-yard seasons on his resume, passing James Washington for a regular Steelers role. Rather than help Kenny Pickett develop, the Notre Dame product will be used to assist Justin Fields in his progression.
Aaron Rodgers has lobbied for the Packers to add pass-catching help, with the team amid its worst stretch of the Matt LaFleur era. Green Bay has seen its receiving corps struggle when at full strength, and it finished its Buffalo matchup without Allen Lazard and Christian Watson. With Randall Cobb on IR, the Packers do not have much in the way of available talent at the position.
Calls for the Pack to improve their post-Davante Adams receiving corps have come since Adams and Marquez Valdes-Scantling departed in March. Adams said the Packers' extension offer exceeded the Raiders' terms, and Green Bay made a late push to keep MVS. The team then proceeded to use both its first-round picks on defensive talent, extending the streak of no first-round receiver picks to 20 years. Green Bay traded up to No. 34 for Watson, but injury issues have led to the North Dakota State product missing extensive time as a rookie.
The deadline does not close the book on receiver additions, but unless the Packers are prepared to wait on Odell Beckham Jr., they will need to climb out of this hole with the pass catchers they have. Green Bay pursued Beckham during his November 2021 free agency and was connected to Brandin Cooks this year. Cooks and the Texans may not be on good terms right now, so it will be interesting to see what happens with that partnership. For now, however, the Packers have come up empty at a key point on the NFL calendar.
Follow @PFRumors