SEPTEMBER 11: Tom Pelissero of the NFL Network offers some insight on Waller's new deal (Twitter link). Waller will earn roughly $10MM more over the next two years than he would have under his old contract, which jibes with OverTheCap.com's breakdown. Per OTC, Waller will earn $11MM in base pay in 2022 and '23, a $4MM raise over the $7MM payouts he was previously scheduled to take home in those two seasons. Combine that base salary with the $1.275MM in per-game roster bonuses that Waller can earn, and we arrive at the $10MM increase that Pelissero references.
The new contract also comes with $250K Pro Bowl incentives in each year of the deal.
SEPTEMBER 10: The long-anticipated new deal between the Raiders and tight end Darren Waller has been finalized. Waller is signing a three-year extension which includes $51MM in new money, reports ESPN's Adam Schefter (Twitter link). The team has since confirmed the deal.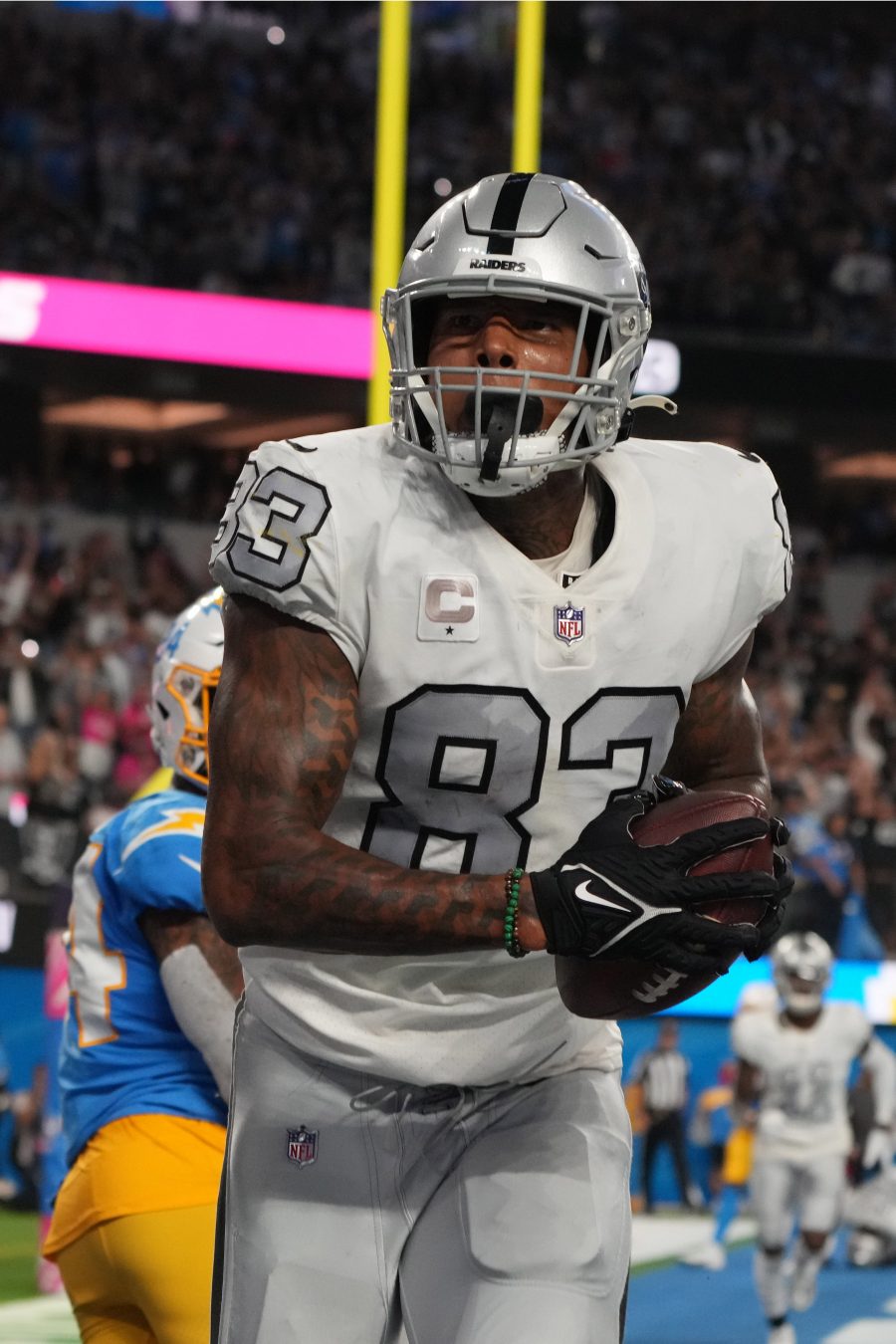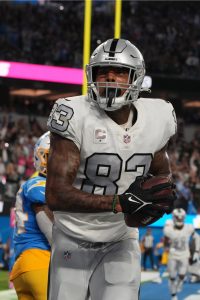 The Pro Bowler had two years remaining on his existing deal, but for months has been considered a prime extension candidate. He was set to earn $7MM in non-guaranteed money this season and next, and will likely now have considerable security. In all, he is tied to the Raiders for the next five years at a total cost of $66.25MM.
That $13.25MM-per-year overall average will move Waller into sixth in the league in terms of overall compensation at the position. The tight end market was altered this offseason by David Njoku's deal with the Browns, one which Waller was expected to eclipse in value. His age (30 next week) and injury history, on the other hand, represented a potential disincentive on the Raiders' part to make a commitment such as this.
The possibility of Las Vegas – now led by general manager Dave Ziegler – waiting one more year to finalize an extension seemed quite real earlier this summer. That would have come as a notable decision, given the team's substantial investments made earlier this offseason in Derek Carr, Davante Adams and Hunter Renfrow. Things began to change once Waller took steps to accelerate the negotiating process.
The former sixth-rounder changed agents recently, taking on Drew Rosenhaus as his new representative. Not long after that move, it was reported that an extension could be just days away. Now, on the eve of the season, both sides have indeed finished this important business.
"This was one of the most challenging negotiations I've encountered," Rosenhaus said. "It is very rare for a 30-year old player with two years left on his contract to get a new deal" (Twitter link via Schefter).
With his long-term future no longer in doubt, Waller will look to return to his 1,000-yard form after being limited to 11 contests in 2021. He will face significant competition for targets after the arrival of Adams, but he has shown himself capable of being the focal point of the Raiders' passing attack. The former Raven has gone from a failed receiving prospect met with multiple suspensions — one for violating the league's substance-abuse policy, one for violating the PED policy — to one of the league's highest-paid tight ends.
Follow @PFRumors