Per Adam Hill of the Las Vegas Review-Journal, Raiders tight end Darren Waller has left Klutch Sports, the agency founded by NBA superstar LeBron James and his close friend, Rich Paul. Waller signed with Klutch less than a year ago.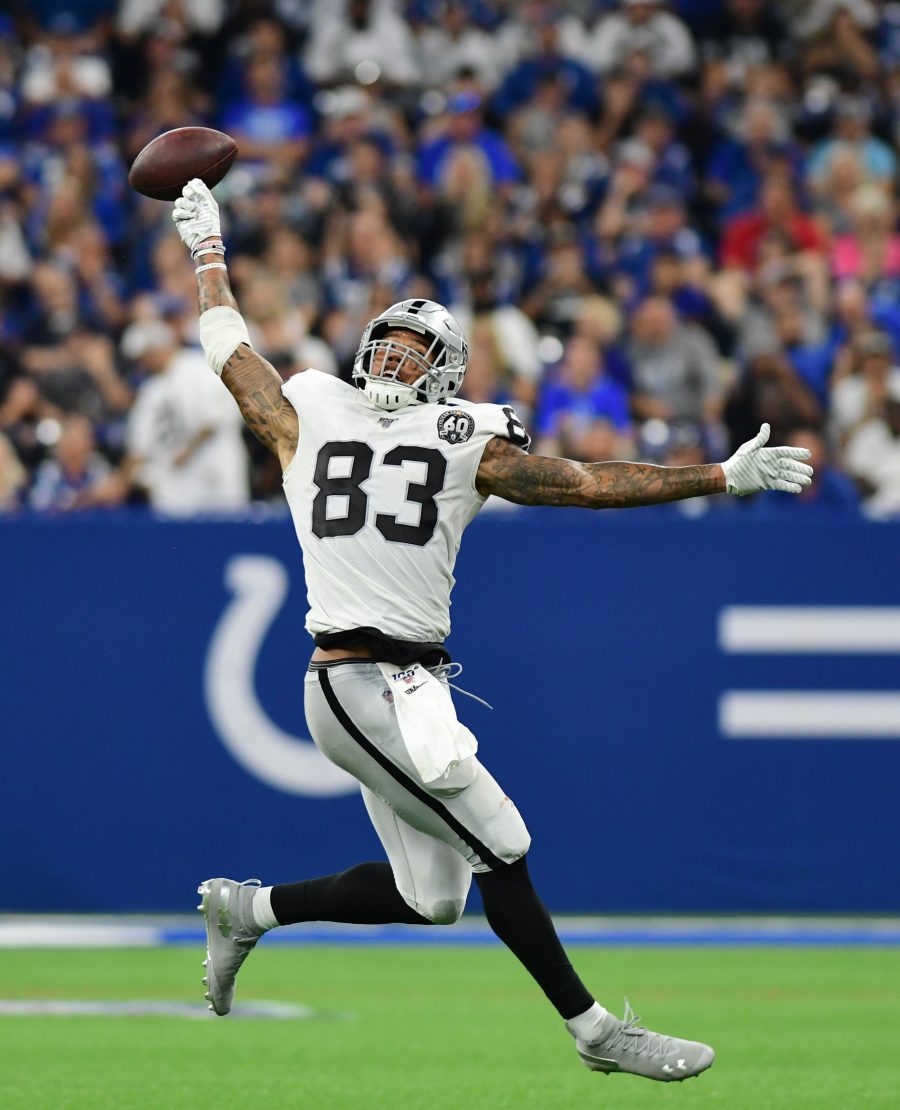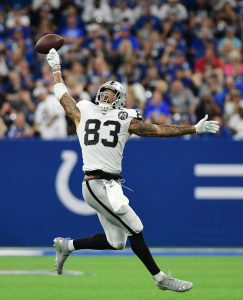 Waller's decision is particularly notable because of his contract status. The soon-to-be 30-year-old is slated to earn non-guaranteed base salaries of $6.25MM in 2022 and '23, and given his elite performance and his importance to the Raiders' offense, he was naturally mentioned as a candidate for a new contract earlier this year.
Subsequent reports suggested that an extension for Waller is a "priority" for Las Vegas, and we heard in June that a deal was "imminent" (though that June report also indicated that the team may be trying to delay the matter to 2023, and as clubs generally do not like to negotiate contracts with players who have multiple years of club control remaining, that could well be the case).
Waller did report to training camp on time, but he has been dealing with a hamstring injury and has practiced just once since July 30. The fact that the ailment is considered a minor one has led to speculation that Waller's absence is more a function of his contract situation than his health, though there is nothing to substantiate those rumors at this point.
Whatever the reason, the fact remains that Waller has decided to change representation at a time when he is looking to sign the most lucrative contract of his career. The extension he signed in October 2019 was something of a gamble on the Raiders' part, as the former sixth-round pick of the Ravens was suspended multiple times during his stint in Baltimore for violations of the league's substance-abuse policy, including a year-long ban in 2017. The Raiders plucked him off the Ravens' taxi squad in November 2018, and they handed him his current deal, a ~$7.5MM/year accord, after a few encouraging performances to open the 2019 season.
Over the 2019-20 campaigns, Waller rewarded the team's faith in him by averaging just under 100 catches for 1,170 yards. Although the 2021 season saw him miss time due to a knee injury, the Georgia Tech product ranks second among tight ends in catches and yards over the past three years, behind only Chiefs star Travis Kelce.
The remaining club control, along with last year's knee injury and the current hamstring issue, could prevent a deal from getting done this summer. But assuming there are no long-term health concerns, Waller will undoubtedly be shooting for the top of the tight end market, which is currently paced by George Kittle's $15MM AAV and $40MM in practical guarantees. He must wait until Wednesday to hire a new agent, and Mike Florio of Pro Football Talk hears that the plan is to retain super agent Drew Rosenhaus.
Such a hire would seem to indicate that Waller has no intention of waiting until 2023 to see his name at or near the top of the TE pay scale.
Follow @PFRumors