Recent developments have magnified the bargain the Raiders have in Darren Waller, who is attached to a contract he has outplayed. Tied to the 17th-highest average salary among tight ends, Waller is set to make $6.25MM in 2022.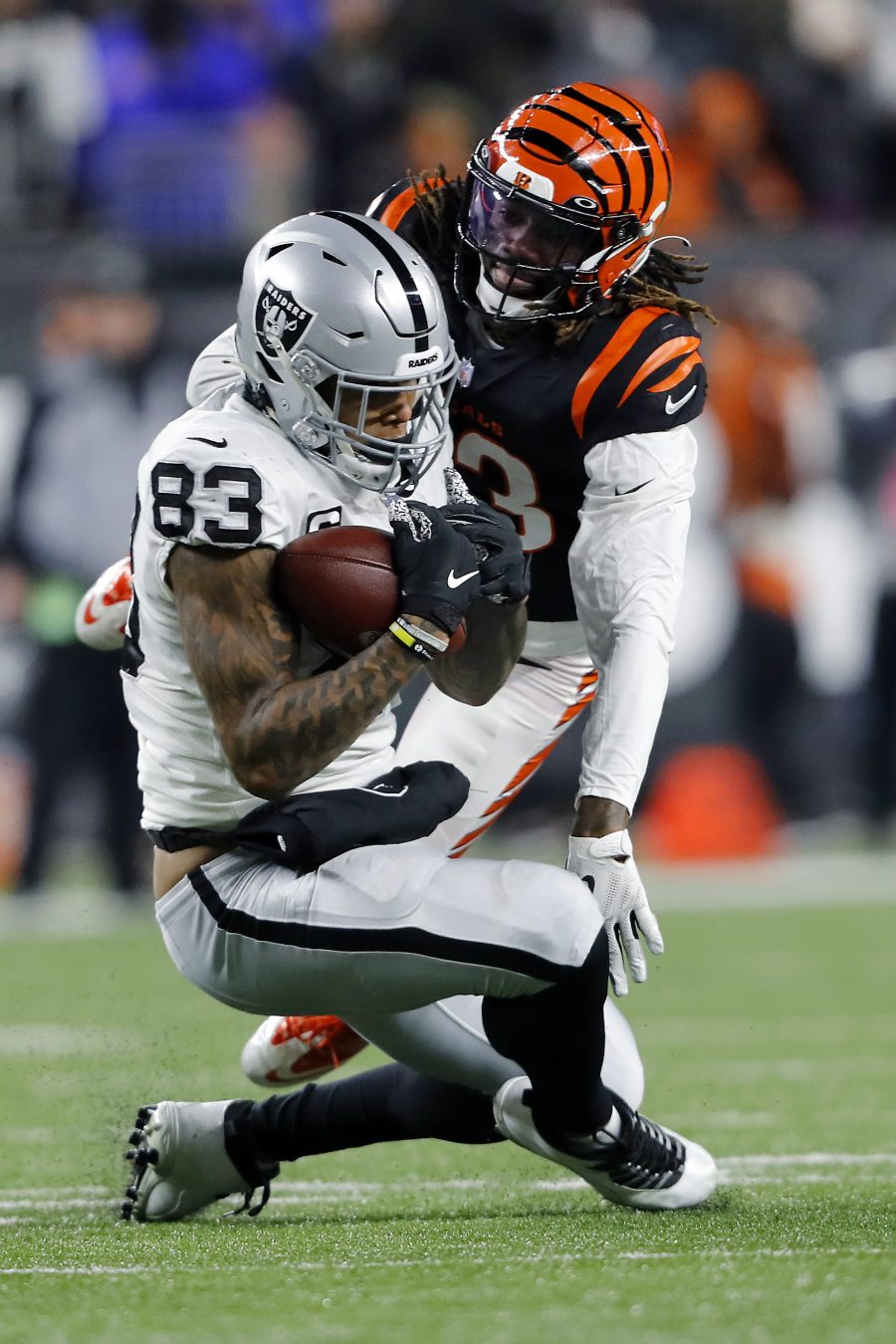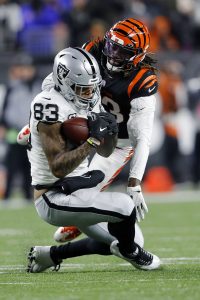 David Njoku, whose production Waller has lapped despite having less time as a starting tight end, now has a $14.2MM-per-year contract. The Raiders gave Hunter Renfrow a $16MM-per-year extension Friday. Waller, 29, has not indicated he plans to make his $7.6MM-AAV deal an issue this year, having reported to minicamp this week. Given the circumstances, it would not surprise if the two-time 1,100-yard pass catcher did attempt to inject urgency into this situation before Week 1.
[RELATED: Assessing Waller's Extension Path]
The Raiders view Waller as a key player, and Vincent Bonsignore of the Las Vegas Review-Journal calls a second Waller-Raiders extension imminent. Waller said conversations have occurred this offseason, but Bonsignore adds the team still might be attempting to push true extension talks to 2023. Two seasons remain on the extension Waller signed in 2019. The tight end market is different now, with several players whose work does not compare to Waller's ahead of him on the salary hierarchy. No guarantees remain on Waller's deal.
On one hand, waiting until 2023 could benefit Waller. He is coming off an injury-limited season and is set to play for Josh McDaniels, whose play calls helped turn Rob Gronkowski into a future first-ballot Hall of Famer. The Raiders' Waller-Renfrow-Davante Adams setup should open the door for more looks for the two holdovers. Of course, the other side of this is Waller risks suffering another injury that could diminish his value. The late-bloomer's age (30 in September) also stands to be an issue, with extension talks ahead of an age-31 season slightly different than prioritizing a deal now.
Will the longtime centerpiece of the Raiders' passing attack be content going into camp with Adams tied to a deal worth nearly four times his own and now Renfrow attached to a contract worth more than double his? With the Raiders having rewarded their top two wideouts, how they proceed with their standout tight end will be one of this summer's more interesting storylines.
Follow @PFRumors