The 49ers temporarily put the Jimmy Garoppolo rumors to bed when they agreed to a reworked contract with the veteran passer at the end of August. San Francisco had been trying all offseason to work out a trade, but at the beginning of training camp, the club approached Garoppolo about sticking around as Trey Lance's backup. No other club had a starting job materialize throughout the course of the preseason, so Garoppolo eventually accepted the Niners' proposal.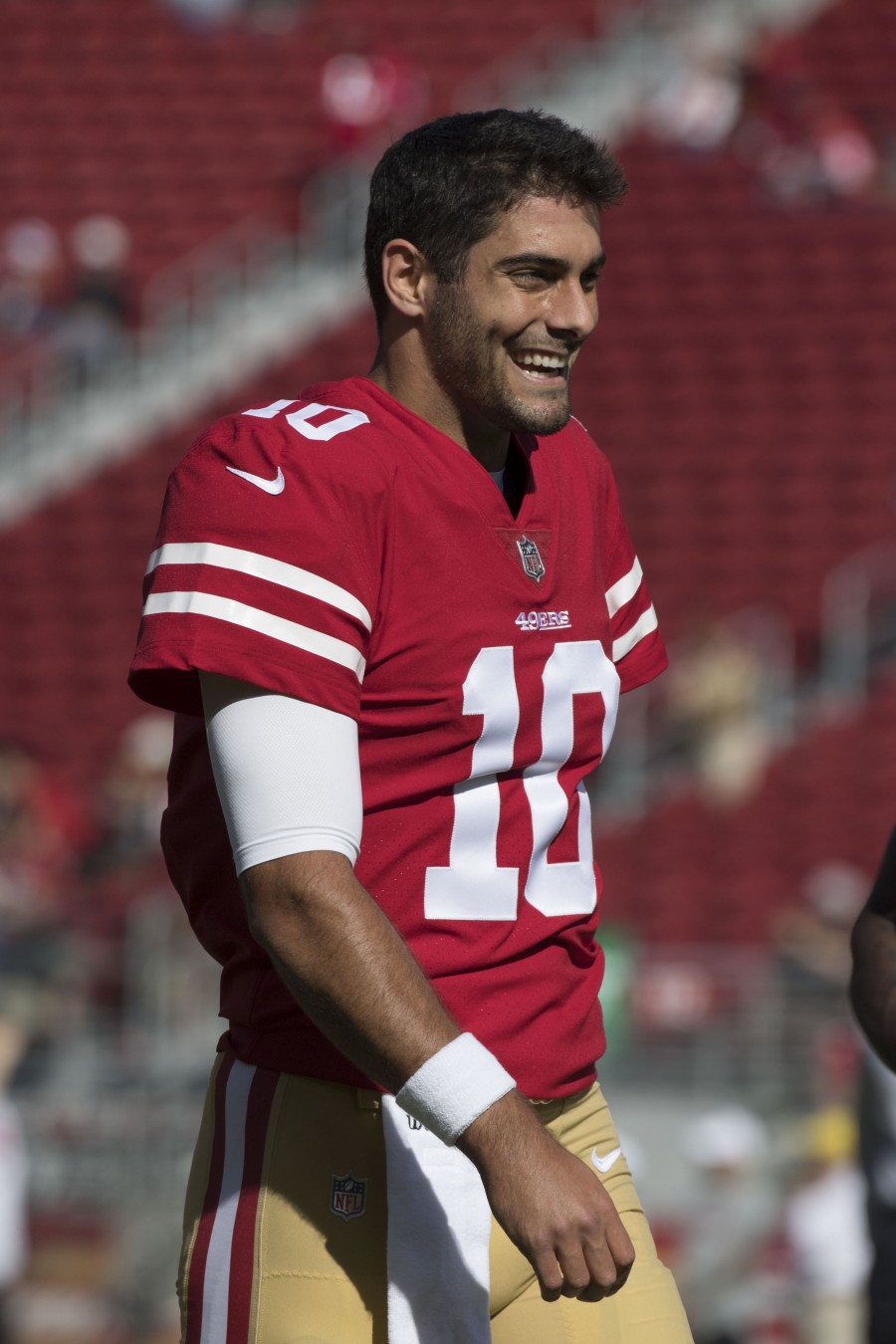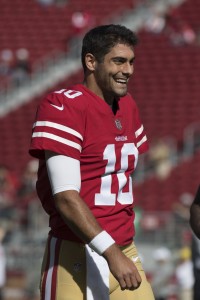 However, if San Francisco had released Garoppolo — which was long seen as the most likely outcome if a trade did not come to fruition — the division-rival Rams were prepared to pounce, as Adam Schefter of ESPN.com reports. While it was well-known that another NFC West outfit, the Seahawks, may have attempted to sign Garoppolo if he had hit the open market, Schefter says the 49ers were unaware of Los Angeles' interest until after the restructured deal was consummated (interestingly, Schefter also writes that the Rams and Garoppolo had the "makings of a deal" in place, which raises tampering concerns; the 49ers had given Garoppolo permission to seek a trade, but not to negotiate a potential free agent contract).
In LA, Garoppolo would have been the backup to Matthew Stafford, who did not throw during spring work due to right elbow issues. Obviously, the team was comfortable enough with Stafford's prognosis to hand him a hefty extension in March, and in the run-up to the Rams' Week 1 loss to the Bills on Thursday, head coach Sean McVay said his QB would not have any limitations (via Jourdan Rodrigue of The Athletic (subscription required)). Despite those confident words, Stafford is 34, has dealt with tendinitis that required an anti-inflammatory injection in the spring, and has thrown over 7,000 regular season and postseason passes in his pro career. Per Ian Rapoport of NFL.com, Stafford went into the Buffalo game feeling better than he did throughout the 2021 season, though an accomplished QB2 certainly would have made sense for a team that has its eyes on a second consecutive championship.
Many have interpreted the 49ers' decision to keep Garoppolo in the fold as an indictment on Lance's performance this summer. The team, naturally, has continued to publicly express full faith in Lance, but Jason La Canfora of the Washington Post says that sources around the league do not believe San Francisco is as confident in its second-year passer as it professes to be. As one general manager told La Canfora, "It's not what you say; it's what you do and when you do it. A deal like that doesn't come together overnight, and it got done right before the season. That tells you all you need to know. They think they need their backup to play."
Albert Breer of SI.com says Garoppolo's return was somewhat difficult for Lance to stomach at first, though he does not believe Lance will allow the decision to impact him moving forward. And, in contrast to La Canfora's sources, Rapoport and NFL.com colleague Tom Pelissero hear that Lance does not have a short leash and that the 49ers are definitely "his team." The NFL.com duo reiterates that, assuming the Niners do not need to call on Garoppolo this year, a midseason trade of Jimmy G is still an option, especially since his new contract makes the financials more palatable for an interested club.
Follow @PFRumors