An elbow injury kept Matthew Stafford from throwing during the Rams' OTA sessions, and although the Super Bowl-winning quarterback started to throw at training camp, this injury continues to be an issue.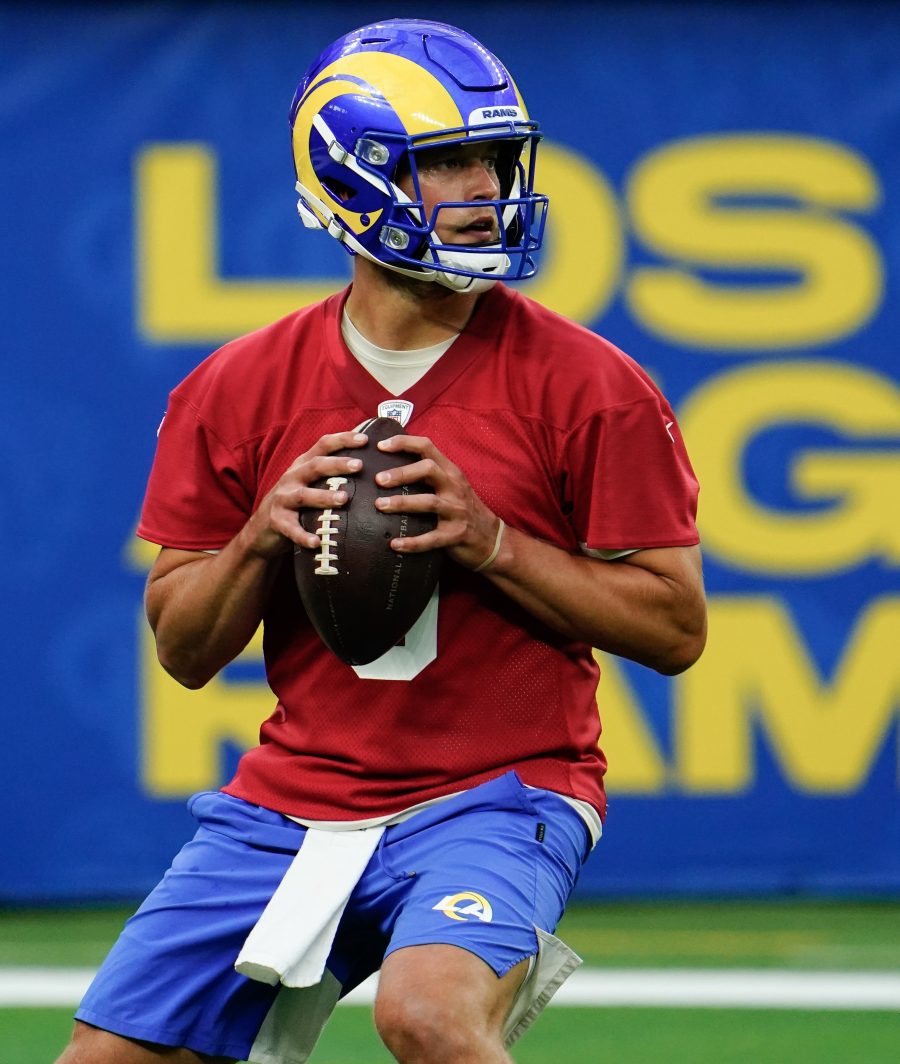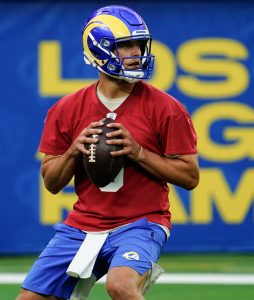 The Rams have scaled back Stafford's workload since he started at camp full-go, and Sean McVay said the 14th-year passer experienced some pain Monday. As a result, Stafford has not participated in team drills since and, per Jourdan Rodrigue of The Athletic (subscription required), is unlikely to do so until the team returns to its regular facility in Thousand Oaks, Calif., later in August.
"No, it's consistent with what's been going on," McVay said, via Rodrigue, regarding a setback. "When you really look at the totality of it, wanted to try to have him operate in as little pain as possible. I think that anytime that you've played as long or are as tough as he is, I don't know if you're ever truly 'pain-free,' but the goal would be for Sept. 8 and looking towards 17 games, hopefully some games after that … that's kind of the perspective and the big-picture approach that we want to be able to take.
"… We're really taking it a week at a time, really a couple of weeks. Don't expect him to do anything in these team settings for this block or the next three days, next week. Nothing has changed. … This is part of the plan that we feel like is in his best interest."
Stafford received an anti-inflammatory injection during the spring, so his right elbow problem — an ailment NFL.com's Ian Rapoport classified as "bad tendinitis" (video link) — lingering months later is a cause for potential concern. The former No. 1 overall pick, who signed a four-year extension worth $160MM this offseason, has thrown well when available during camp, per Rodrigue, and has continued to throw during red zone and individual drills on his limited days. This plan still differs from the Rams' 2021 training camp, when Stafford was a full participant throughout.
Until Stafford debuts or can practice consistently without limitations, this will be a situation worth monitoring. The longtime Lions starter has been known to play through injuries over the course of his career, which included no missed games from 2011-18 and just one season (2019, when back fractures sidelined him) with any missed starts over the past 11. Back and ankle injuries did not deter Stafford from making 21 starts last season, a rather notable campaign for the Rams. John Wolford remains Stafford's backup.
Follow @PFRumors