Given the state of contract talks between the two sides, many felt that 2022 would be Diontae Johnson's final season in Pittsburgh. Instead, he will be on the books beyond that, as he has agreed to terms on a two-year, $36.71MM extension (Twitter link via NFL Network's Mike Garafolo).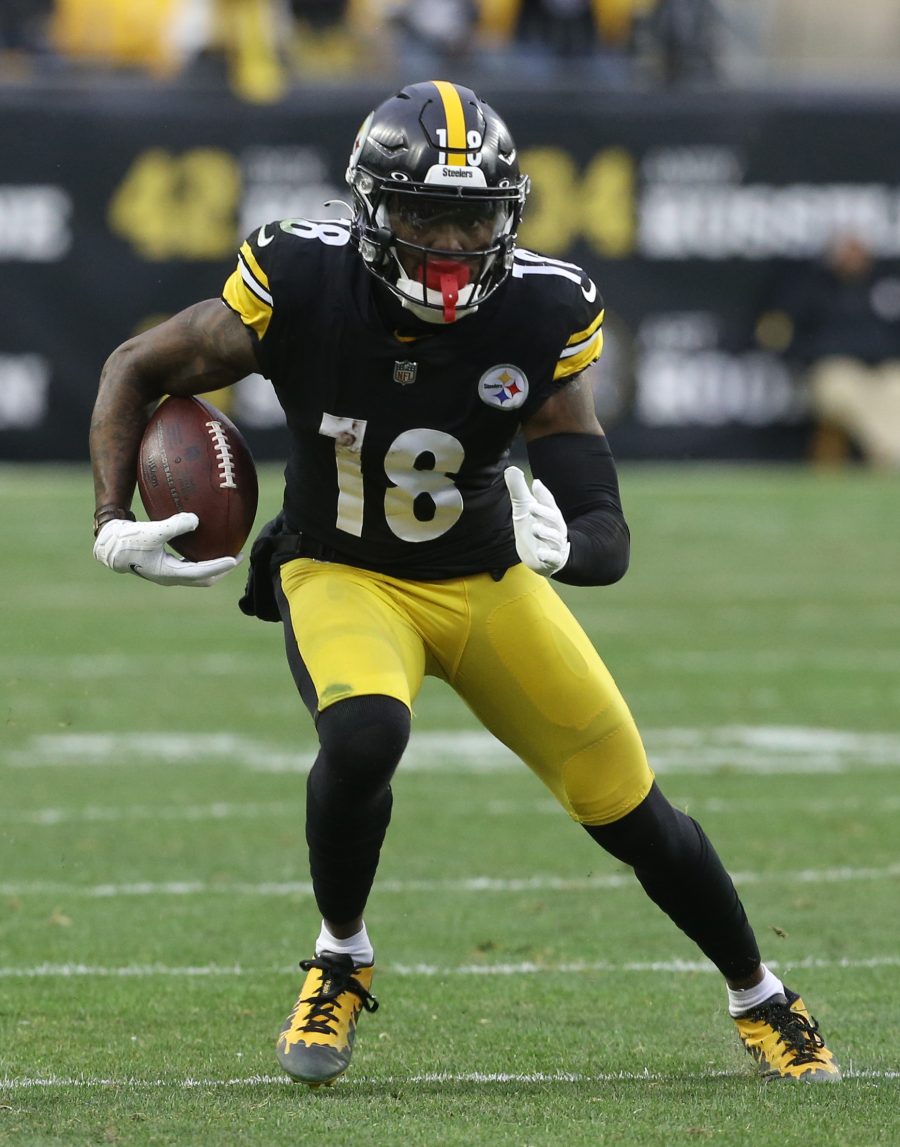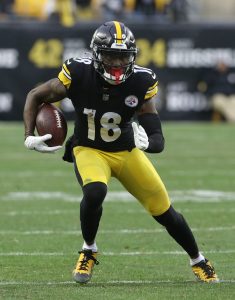 Johnson had one year remaining on his rookie contract, so this deal will keep him in place through 2024. The relatively short term will give him an opportunity to hit the open market while still in his 20s. The extension will bring an end to the former third-rounder's 'hold-in' during training camp, which has helped bring about new deals for a number of wideouts from the decorated WR class of 2019.
Garafolo adds that the contract includes $27MM in guaranteed money, and InsidetheBirds.com's Adam Caplan tweets it includes a $17.5MM signing bonus. The deal will pay the 26-year-old $19MM in its first year (Twitter link). Overall, the annual average of $18.355MM ranks significantly lower than that of new deals signed by the likes of A.J. Brown, D.K. Metcalf, Deebo Samuel and Terry McLaurin this offseason. It was clear throughout this process that the Steelers wouldn't match that level of compensation, with the $20MM-per-year mark being labeled a bar the team was unwilling to clear.
Pittsburgh remained able to come in short of that plateau, but still land the Pro Bowler at a reasonable rate. Having improved in each of his three seasons to date, Johnson eclipsed 1,000 yards last season as the team's top pass catcher. Assuming he maintains that level of production going forward, a rate fractionally above that of Christian Kirk could prove to be significant value at a position which has seen a skyrocketing market in recent months.
Johnson's new pact represents the second major extension taken care of by new general manager Omar Khan this offseason. The team already finalized a record-breaking deal with safety Minkah Fitzpatrick, leaving them free to turn their attention to Johnson. The lack of substantive progress at any point this offseason – marked by the organization's insistence that they would not deviate from their internal valuation of the Toledo alum – pointed to Johnson playing out this season and securing a new deal in free agency (which, in all likelihood, would have allowed him to earn notably more than the value of this extension).
Instead, he will continue to operate as the Steelers' top wideout as they transition to the post-Ben Roethlisberger era at quarterback. Headlining a young offensive nucleus including fellow receivers Chase Claypool and George Pickens, along with running back Najee Harris and tight end Pat Freiermuth, Johnson is set to take another step forward with his financial future now taken care of.
Follow @PFRumors