The 49ers and Seahawks have expressed continued optimism about extensions for Deebo Samuel and D.K. Metcalf, respectively. The Cardinals are prepared to enter extension talks with Marquise Brown. Philadelphia and Washington have already shown how much they value their respective fourth-year receiver talents, with the NFC East teams extending A.J. Brown and Terry McLaurin this offseason.
Diontae Johnson's offseason has ventured into a different neighborhood. The Steelers have taken care of their top extension priority, inking Minkah Fitzpatrick to a market-resetting deal, but as of a few weeks ago, they are not believed to have submitted an offer to their No. 1 wideout. Once that offer comes, Johnson's camp may not be pleased.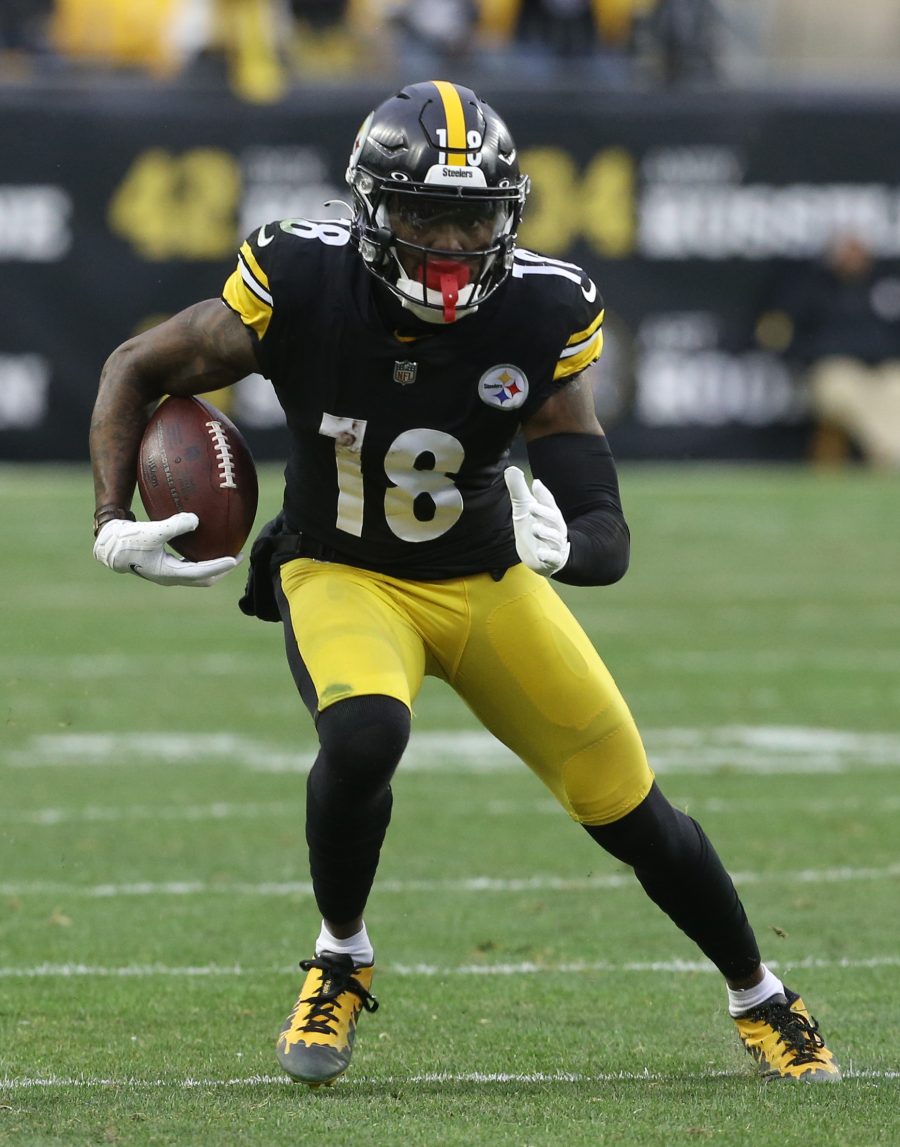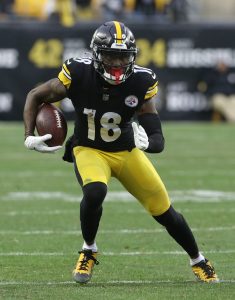 The Steelers are unlikely to move into the territory the Commanders did for McLaurin, per Mark Kaboly of The Athletic, who adds the team should not be expected to top $20MM per year for Johnson (subscription required). This sets up the prospect of an intriguing contract year, with Kaboly expecting Johnson to depart as a 2023 free agent.
Although it is still fairly early here, with the Steelers often extending players in the weeks leading up to the season, the Johnson-Pittsburgh relationship has headed toward a 2023 split for a bit now. The Steelers generally let wideouts walk after their first contracts expire, and the exploding receiver market stands to make the team more hesitant about doling out a monster contract here.
"It's not like you don't see it," Johnson said last month, regarding the new-look wideout market. "You see it. A bell rings in your head like, such and such got this and such and such got that. I try not to look at that or pocket watch. Whoever gets the contract, they deserve it. They obviously put in the time and work. My time is going to come. Just being patient. If it comes this year, it's a blessing. If it don't, keep working."
Since these comments, McLaurin received a three-year deal worth more than $23MM on average to become the NFL's 11th $20MM-plus-AAV wideout. McLaurin's deal should impact Johnson's asking price. The latter's 2021 yardage output (1,161) tops McLaurin's best work to date, and the Steelers' shifty pass catcher has one Pro Bowl honor (albeit as an alternate) to the McLaurin's zero. Samuel and Metcalf will aim to eclipse McLaurin's pact, with A.J. Brown's $25MM AAV and receiver-high $56MM guaranteed surely in each NFC West target's sights. Johnson's range is murkier, but his draft classmates have done well to raise peers' asking prices.
It is not certain the Steelers see Johnson as a No. 1 receiver, per Paul Zeise of the Pittsburgh Post-Gazette, who offers the team might wait until 2023 to make its final offer — after another season's worth of evidence on the former third-rounder's value. Johnson, 26 today, could opt to take a lesser offer ahead of the season — for security purposes — but the rising receiver market points to a bet-on-himself season. Mike Wallace made that move 10 years ago, turning down a five-year offer worth $50MM — leading to the Steelers' first Antonio Brown extension — before receiving a better deal from the Dolphins in free agency (5/60) in 2013.
Although the Steelers drafted yet another Day 2 wideout this year (George Pickens), Johnson still figures to be the team's top target in 2022. Barring injury, that status should put him in strong position to command a nice payday — one that could well come via free agency.
Follow @PFRumors