Diontae Johnson is three months from his contract season, and while it is unclear if the Steelers' top wide receiver will play a fourth year on his rookie deal, the Steelers have yet to engage in serious talks. Johnson said the team has not made an extension offer, according to veteran NFL reporter Aditi Kinkhabwala (on Twitter).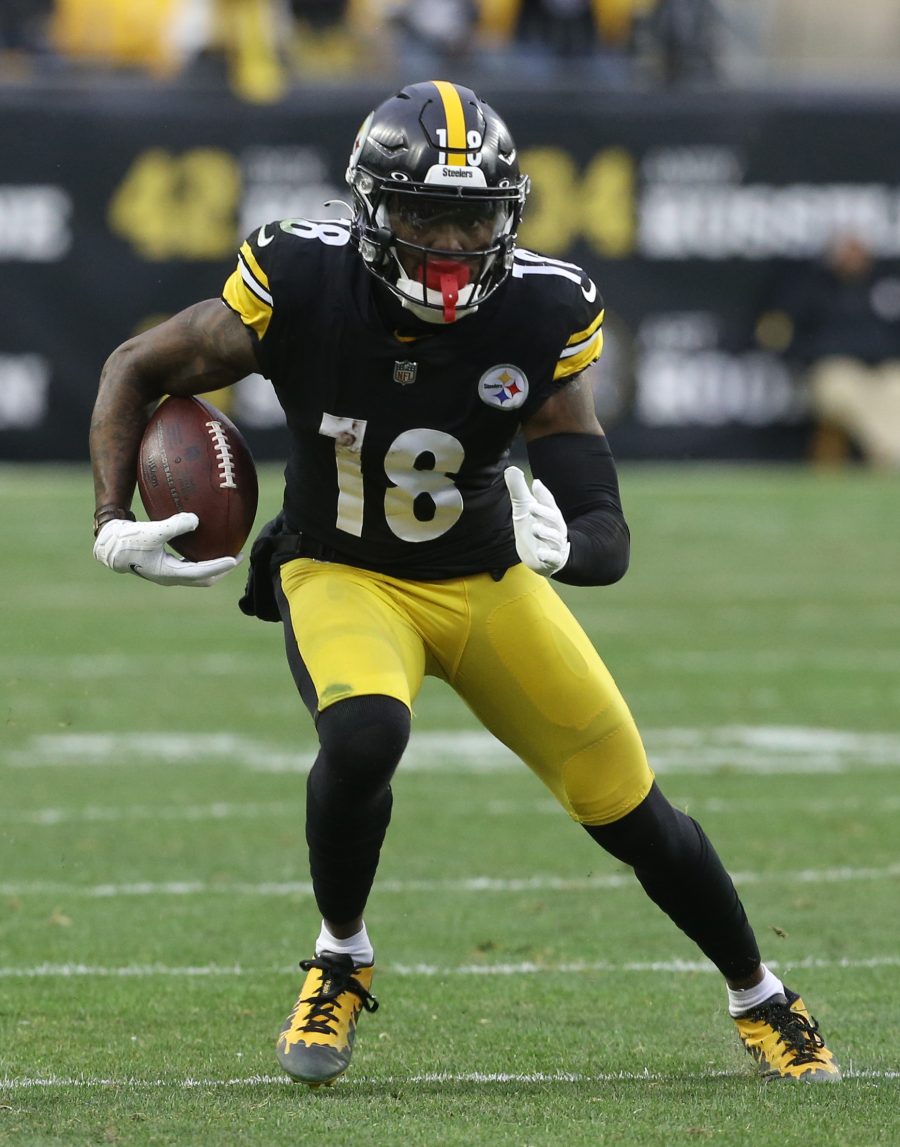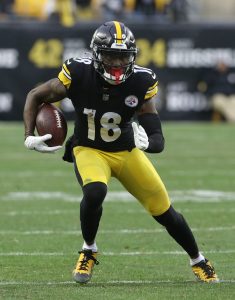 The Steelers usually hammer out their extensions just before the season. Numerous veterans have signed late-summer deals to stay in Pittsburgh. New GM Omar Khan confirmed the team will continue to not discuss extensions in-season. What makes Johnson's case more interesting is the team's history with wide receivers and the team undoubtedly preparing a lucrative Minkah Fitzpatrick re-up. Those talks will take precedence over any negotiations with Johnson, who is believed to want to stay with the Steelers long-term.
Although Pittsburgh gave Antonio Brown two extensions, the rest of the team's post-Hines Ward receiver troops moved on during or after their contract years. JuJu Smith-Schuster is a slight exception as well, having re-signed in 2021. But he left for Kansas City this year. And Johnson will be on track for a more lucrative deal. The team traded Santonio Holmes to the Jets after four seasons, let Mike Wallace join the Dolphins after his rookie deal expired in 2013 and operated the same way regarding Emmanuel Sanders, who signed with the Broncos a year later.
Pittsburgh, which also let James Washington join Smith-Schuster in leaving this year, drafted George Pickens in Round 2 and Calvin Austin III in Round 4. The team has a tremendous track record of receiver development, pointing to potential hesitancy in extending Johnson on an exploding receiver market. The former third-round pick is coming off his first 1,000-yard season and stands to be the top weapon for the team's post-Ben Roethlisberger starting quarterback.
The team has time to finalize its path with Johnson and has the franchise tag at its disposal in 2023. Should Fitzpatrick not agree to a deal this year, he would be in line for a 2023 tag. For now, Johnson joins D.K. Metcalf, Terry McLaurin and Deebo Samuel as 2019 receiver draftees going into contract years. The Seahawks, Commanders and 49ers, respectively, have each indicated a desire to extend these players. The Steelers have not done so with Johnson yet. Another quality season from the soon-to-be 26-year-old pass catcher will position him for a big free agency accord.
Follow @PFRumors