20 of the 24 civil lawsuits filed against Deshaun Watson were officially dismissed last week, after confidential settlements were reached. Further details have emerged regarding the remaining four women with outstanding allegations against the Browns quarterback.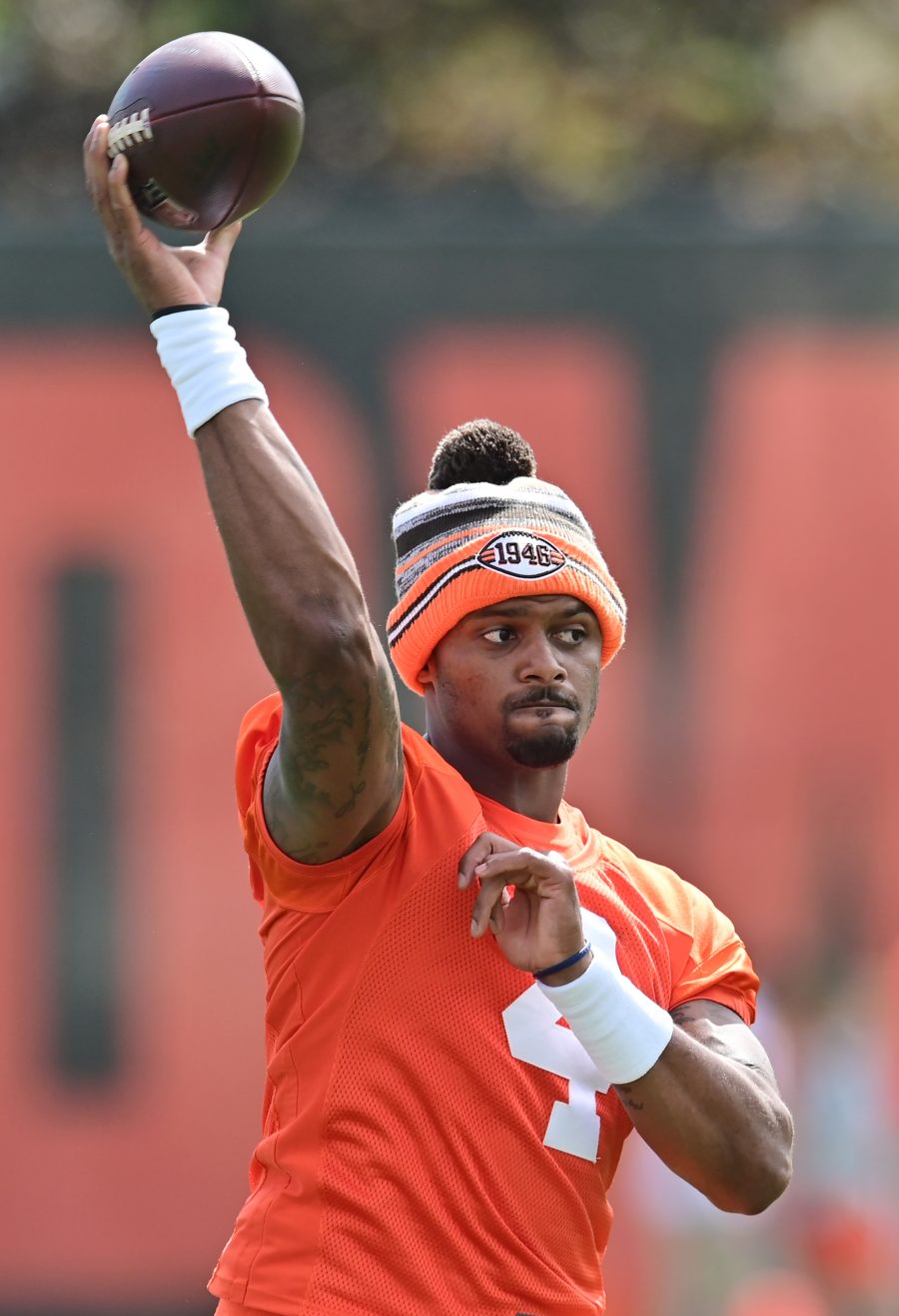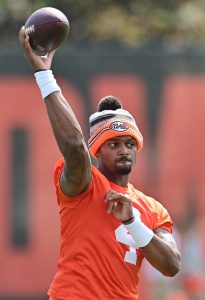 [RELATED: Browns Didn't Foresee Possible Year-Long Watson Suspension]
USA Today's Brent Schrotenboer details each of those claims, which include those made by two of the women who have publicly identified themselves. Lauren Baxley's suit alleges that Watson exposed himself to her during a massage session in June 2020, making it similar to that of Ashley Solis. Their allegations and identities first went public last April, and they "were considered the two plaintiffs closest to going to trial," Schrotenboer notes. The two other remaining suits filed by unidentified women include the one who is now suing the Texans for their role in allowing Watson's behavior to take place.
Schrotenboer writes that if Watson is suspended for violating the league's Personal Conduct Policy, that could change the schedule on which the pending civil trials take place. There is currently an agreement in place requiring all parties involved to wait until after the NFL season ends for litigation to begin; however, a Watson ban preventing him from seeing the field in the fall could lead the parties to "change that agreement and go to trial" much sooner.
A report from FOX8 states that the legal team representing the four plaintiffs is attempting to obtain a significant number of items related to the case. Included among those are "all reports, investigation files, records, recorded interviews, written interviews, witness statements and communications" detailing the NFL's investigation into Watson, which was independent of the ongoing legal proceedings he is facing. The attorneys, led by Tony Buzbee, have also filed to obtain surveillance footage from the Houstonian Hotel, the location of many of Watson's encounters from which his sexual assault/sexual misconduct allegations stem.
Another noteworthy request made by the motion is for the transcript of Watson's hearing where arguments made by the NFL and NFLPA were weighed by Sue Robinson on the matter of a potential suspension and its length. The three-day process concluded last week, and her decision (followed by, in all likelihood, an appeal) will be the next step in this process. Regardless of that outcome, Watson will still face a serious legal challenge, pending further settlements.
Follow @PFRumors