The case of Deshaun Watson and his ongoing legal battle has taken a significant turn. As detailed by Brent Schrotenboer of USA Today, the Browns quarterback has settled 20 of the 24 lawsuits filed against him.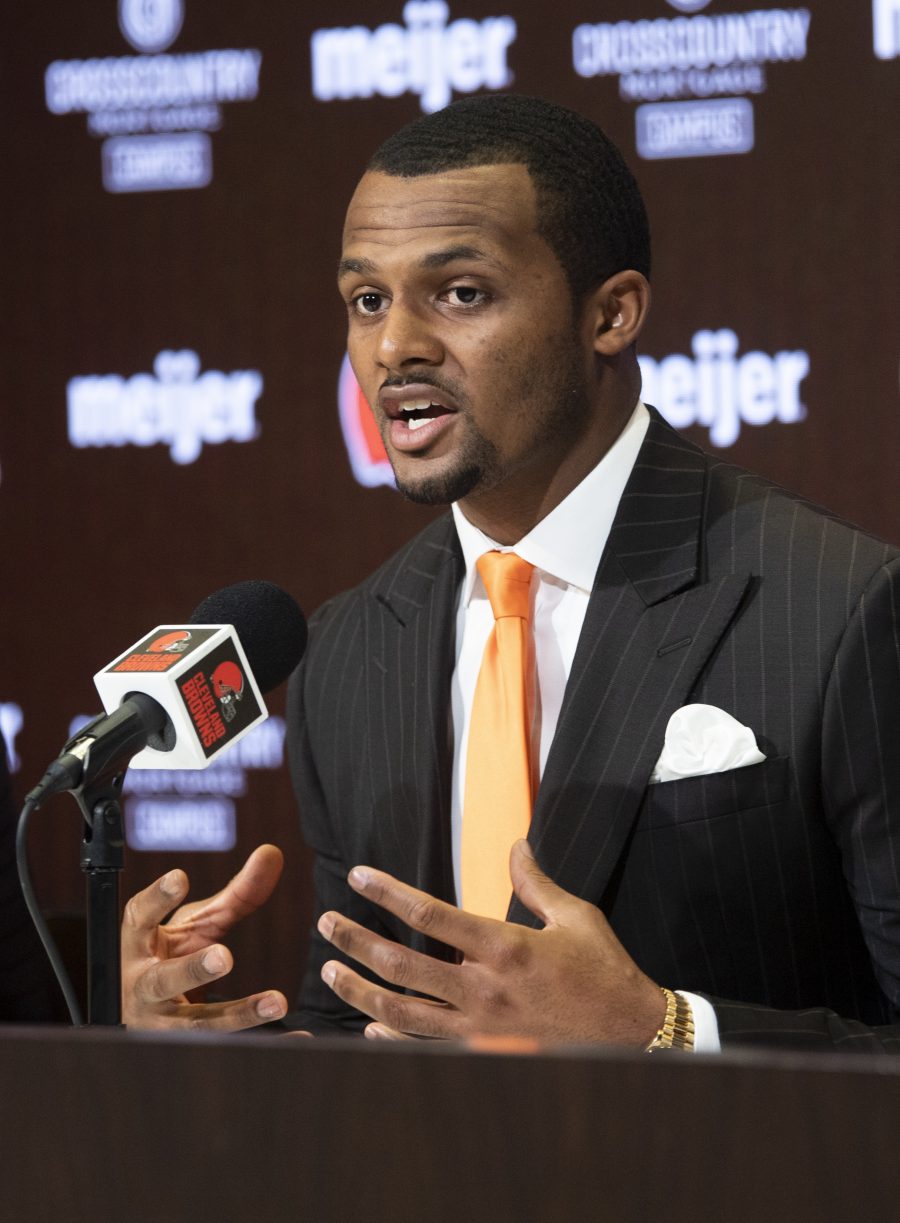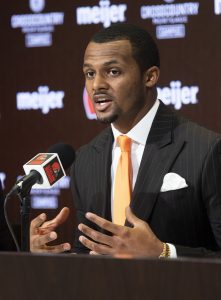 Tony Buzbee, the attorney for the plaintiffs suing Watson for sexual assault and sexual misconduct, released a statement which reads in part, "Today I announce that all cases against Deshaun Watson, with the exception of four, have settled. We are working through the paperwork related to those settlements. Once we have done so, those particular cases will be dismissed."
Buzbee understandably adds that the details of the settlements will remain confidential. Still, this is a substantial development for the embattled QB, whose arrival in Cleveland has been overshadowed by the ongoing litigation he faces and the subsequent league discipline he is expected to receive as a result.
Of the four remaining suits, one is that brought forward by Ashley Solis, the first to be filed against Watson. Buzbee confirmed that he and his legal team still plan to proceed with her case, which began the sequence of events including Watson's trade to Cleveland (and record-breaking new contract) after two grand juries decided not to bring forth criminal charges. It is unclear at this point if the two plaintiffs who most recently filed suits against Watson (something which briefly called into question the matter of the fully-guaranteed money in his deal) are among the other three who have not reached settlement agreements.
The league had been expected to hand down a "significant" suspension in the near future, and while this news stands to significantly reduce Watson's 2023 court time, NFL spokesman Brian McCarthy said the settlements have no bearing on potential league discipline (Twitter link via ESPN's Adam Schefter). The Browns had a lengthy ban in mind when they structured Watson's contract, lowering his 2022 pay to just $1MM.
A potentially lessened punishment for Watson would have a significant domino effect on the Browns. The team still faces the possibility of playing the entire 2022 campaign without its highly paid quarterback, but clarity could soon be coming with respect to the length of his absence in the wake of this development. In that case, Cleveland could be better positioned to execute a Baker Mayfield trade, which has been forthcoming for months now.
Follow @PFRumors