Although the 49ers attempted to trade Jimmy Garoppolo for months — both before and after his March shoulder surgery — the parties agreed to a surprising reunion. While Kyle Shanahan said Tuesday he did not believe this was a possibility, he floated it to his former starting quarterback near the start of training camp.
Garoppolo had been working away from the 49ers since camp opened, but Shanahan and John Lynch broached the subject of a return for a sixth San Francisco season about a month ago, Eric Branch of the San Francisco Chronicle notes.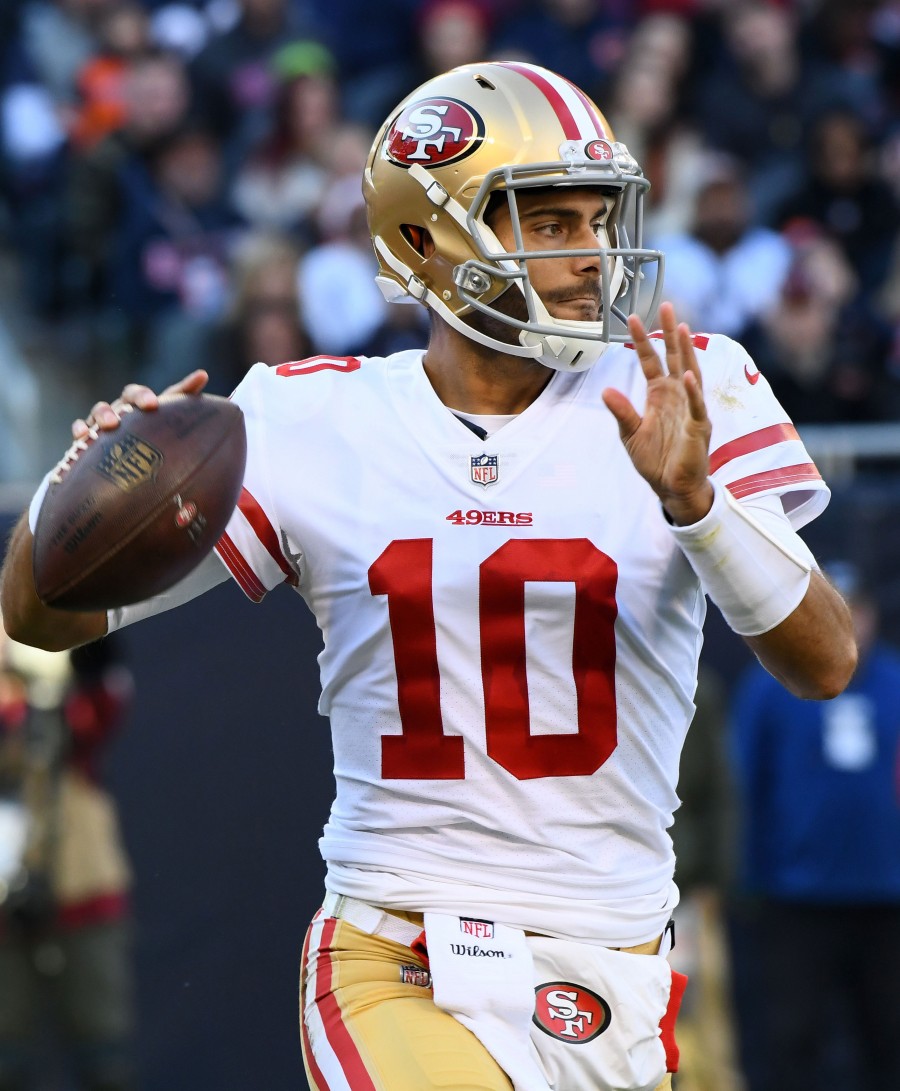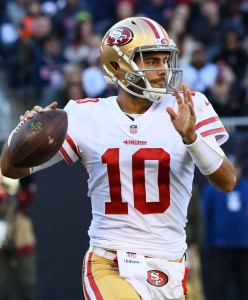 "I remember the first week of camp, me saying to Jimmy, 'Hey, if you don't like any of these opportunities, you don't go to the place you want, you can't get the contract you want, we would love to have you here as a backup, in a backup role," Shanahan said, continuing to affirm Trey Lance has commandeered the 49ers' QB1 gig. "But I want you to know that we feel that way. But I also think there's no way you're not going to get something as this goes throughout training camp.
"And Jimmy agreed with that. And we waited throughout all training camp. I think as he saw the other situations out there, it seems like everyone was just waiting for us to cut him to see how much they could get him for."
Lance did not threaten Garoppolo's job status last season; the starter returned after missing time with early- and late-season injuries. (Lance also dealt with a finger injury that limited his effort to be San Francisco's starter.) Garoppolo coming back to be Lance's backup does invite questions about the 30-year-old passer making another bid at the starting job, but Shanahan and Lynch stressed to Lance a Garoppolo return would be contingent on a QB2 role.
Garoppolo's camp searched for a team that would agree to pay him his $24.2MM base salary or a discounted rate, but nothing materialized. The ninth-year QB waited out the weekend's final preseason games to see if an injury would change the equation. When it did not, he agreed to the 49ers' compromise, Branch adds.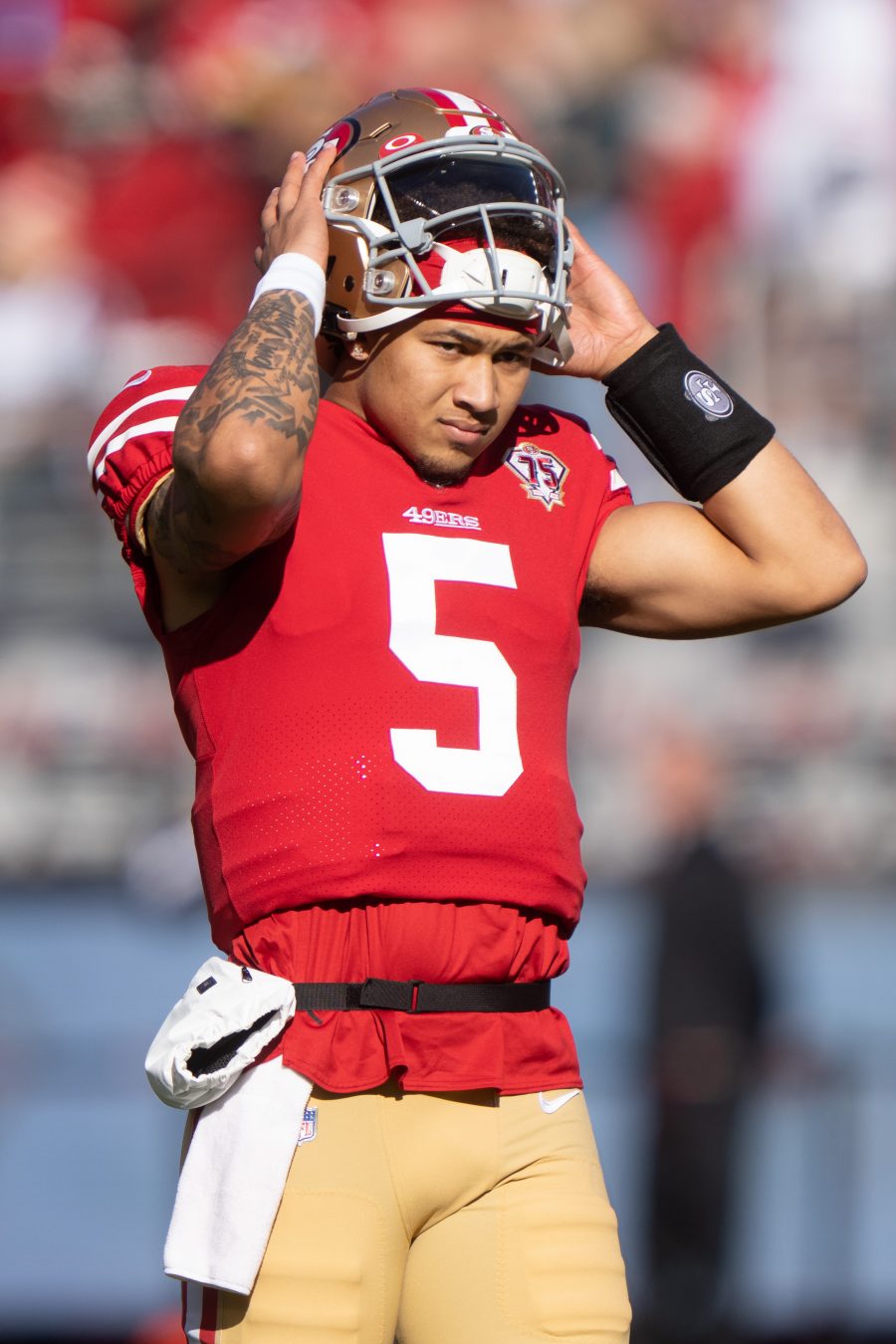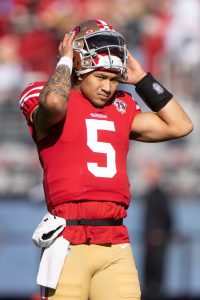 "There were no problems with it at all," Shanahan said of informing Lance of a Garoppolo return. "I told [Trey] the exact same thing that I told Jimmy. The options of Jimmy being here: That it had to be in a backup-type deal, which Jimmy knew was his option. We told that to Trey also. When I told Trey that Jimmy was going to come back, he was like, 'Awesome. That dude was awesome for me last year. I can't wait to be the same way.'"
The incentives in Garoppolo's revised contract ($6.5MM base, $15.45MM max value) surfaced Tuesday as well. As thrilled as Lance might be Garoppolo could mentor him, his contract would pay him far more if the 49ers reinstated their old arrangement.
Garoppolo will receive $250K for each game in which he takes at least 25% of the offensive snaps, Mike Garafolo of NFL.com tweets. For every game this happens and the 49ers win, Garoppolo pockets another $100K. Should Garoppolo take half the snaps in a playoff game, he would collect $500K. If a Garoppolo-quarterbacked 49ers team wins the NFC title, another $500K would be included. A $1MM incentive exists if Garoppolo plays at least 50% of the snaps for the 49ers in Super Bowl LVII, Garafolo adds.
This will be the third contract Garoppolo has played on with the 49ers, who took on his Patriots rookie deal in 2017 and gave him a five-year, $137.5MM deal in 2018. Garoppolo nearly played out that lucrative second contract, and while Lance is presently entrenched as the 49ers' starter, the team's previous first-stringer represents unique insurance. The 49ers could still end up trading Garoppolo to an approved destination by the Nov. 1 deadline, but it certainly cannot be ruled out the veteran retakes the reins from his unseasoned teammate at some point as well.
Follow @PFRumors