Roquan Smith made some waves Tuesday morning by sending out a trade request. Hours later, the other key party in this negotiation — Bears GM Ryan Poles — responded by indicating Smith is still in the team's plans.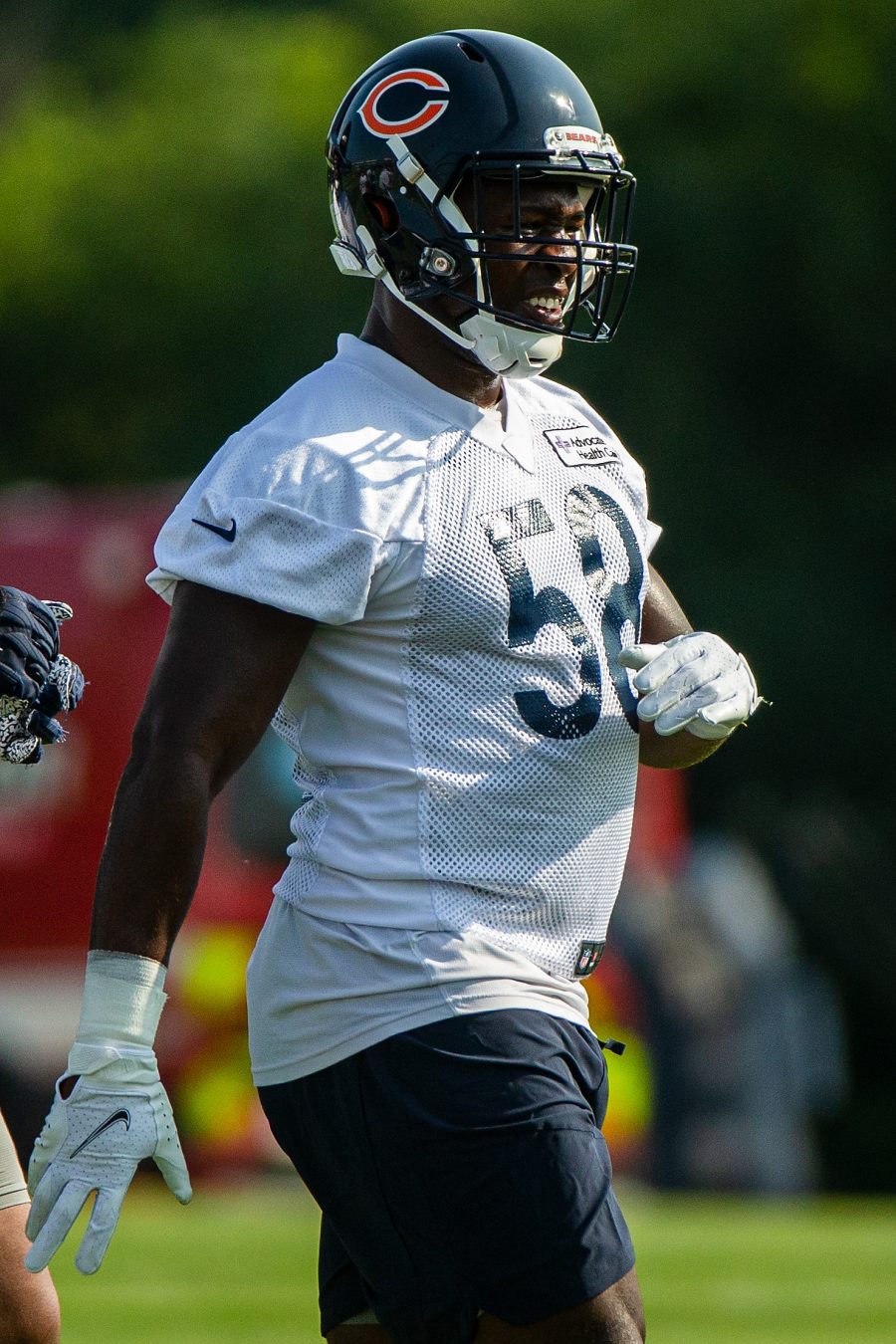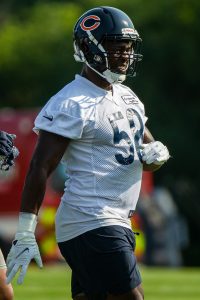 The rookie GM said the intention still is to sign Smith, via the Chicago Sun-Times Jason Lieser (on Twitter), though Poles said he has to "do what's best for the team." Smith has been extension-eligible since January 2021, but the former top-10 pick is still tied to his fifth-year option salary ($9.7MM).
"My feelings for Roquan haven't changed at all," Poles said, via The Athletic's Jeff Howe (on Twitter). "I think he's a very good football player. I love the kid. I love what he's done on the field, which makes me really disappointed with where we're at right now. I thought we'd be in a better situation, to be completely honest with you.
"In terms of our philosophy in the front office, I've always believed that we take care of our homegrown talent. We pay them and we take care of them."
Poles is not ruling out a trade, Lieser tweets, but that is not the new Bears boss' goal here. It would, however, be consistent with an offseason of change in Chicago. In his first months as GM, Poles has largely dismantled Chicago's once-formidable front seven.
Khalil Mack is now a Charger, being traded for second- and sixth-round picks, and Akiem Hicks is a Buccaneer, having signed with Tampa Bay after Chicago did not make a known effort to retain him in free agency. Poles also cut longtime starters Eddie Goldman, who has since retired, and Danny Trevathan. Robert Quinn may still loom as a trade candidate, though the defensive end said recently he does not wish to be dealt for a third time.
Smith has accused the Bears of not negotiating in good faith, having reportedly received a backloaded offer that would be "bad for the LB market." Poles offered a counter of sorts, indicating there are "record-setting pieces" within the Bears' proposal. Shaquille Leonard's $19.7MM-per-year contract currently tops the off-ball linebacker market.
"With this situation, we've shown respect from a very early timeframe," Poles said. "With that said, there are record-setting pieces of this contract that I knew for a fact, I thought was going to show him the respect that he deserves. Obviously, that hasn't been the case. With that said, we can't lose sight that this isn't about one player. My job is to build a roster that is going to sustain success for a long period of time."
The Bears still have Eddie Jackson around from Ryan Pace's batch of defensive extensions, but the rest of the group that helped Chicago rise to a top-five defense is gone. Matt Eberflus appears to have a fixer-upper on his hands, with the Bears' offseason not making it a secret the team is rebuilding.
But the Bears have nearly $19MM in cap space and do not have many known long-term cornerstones or high-end contracts on their roster. Smith, 25, would certainly profile as a building-block player. Although the fifth-year inside linebacker has no Pro Bowls on his resume, he is a two-time second-team All-Pro. The Bears could also extract some value for the Georgia product in a trade, though that would leave the team quite thin at linebacker. A subsequent Quinn trade would require a near-full-scale rebuild along Chicago's front seven.
Trade requests, of course, do not always precede trades. The 49ers' Deebo Samuel saga is the latest negotiation to produce an extension following a trade request. The 49ers also had a Samuel franchise tag in their back pocket. Unless the Bears are prepared to carry a $20MM Smith cap charge on their 2023 books come March, with on- and off-ball linebackers grouped together on the tag, they do not have such a luxury. That raises the stakes for this summer's negotiations a bit.
Follow @PFRumors