Roquan Smith's hold-in effort has taken a turn. The standout linebacker does not appear on the cusp of being extended and is instead requesting to be traded from the Bears.
The fifth-year defender put out a statement (via NFL.com's Ian Rapoport, on Twitter) indicating the Bears have failed to negotiate in good faith and do not appropriately value him. Noting he has not yet spoken with the McCaskey family during his extension talks, Smith pins the blame on a new Bears regime that has attempted to "take advantage of me."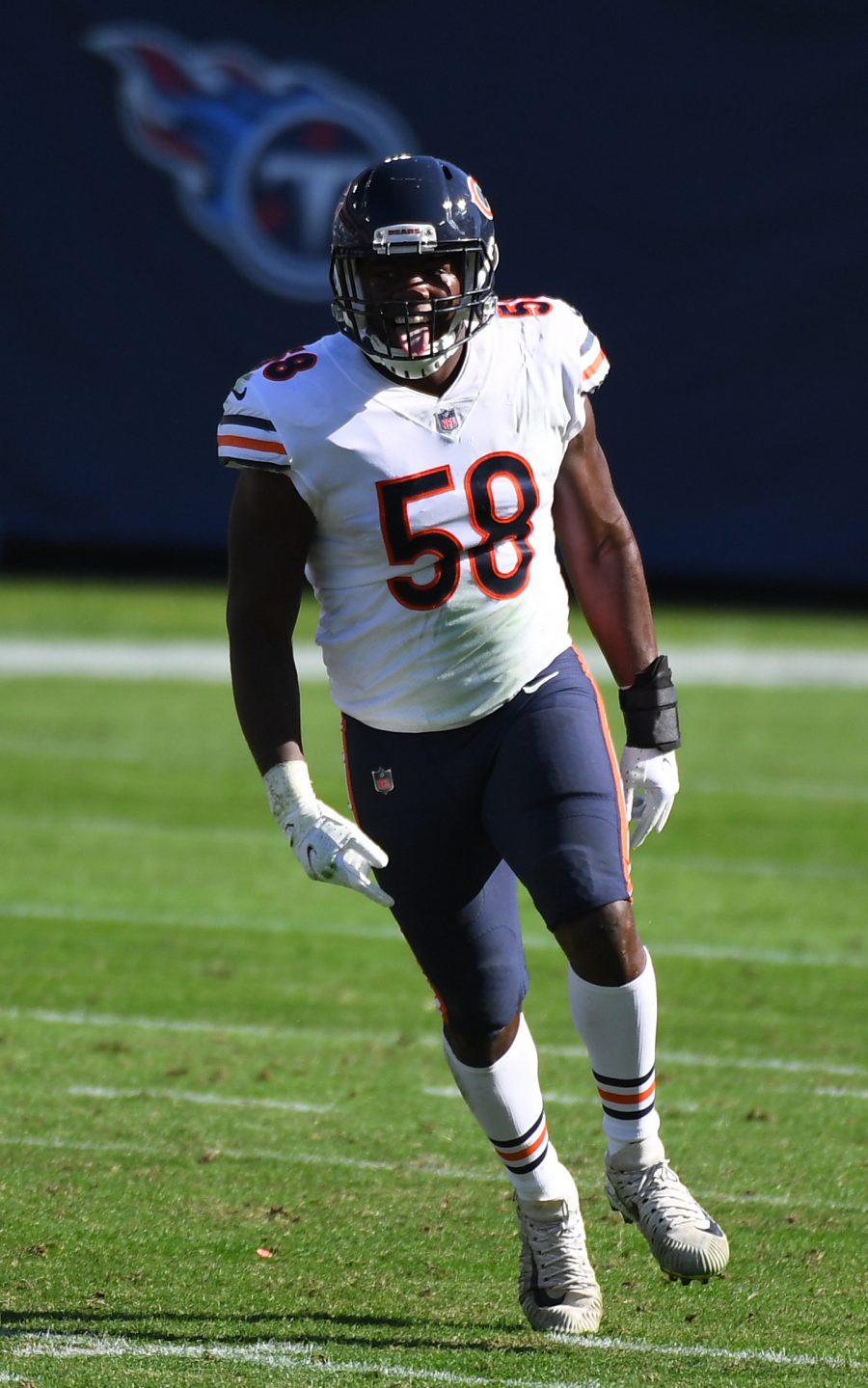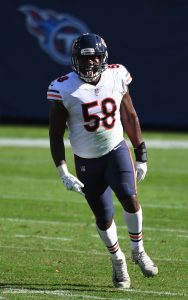 This request stems from the Bears submitting a "take it or leave it" offer that would be "bad for myself and the entire LB market," Smith adds, and Rapoport notes the team's backloaded proposal contains de-escalators and does not top Shaquille Leonard's $19.7MM-per-year Colts contract (Twitter link). The linebacker market moved last year, when Leonard and Fred Warner's deals came in above Bobby Wagner's previous positional record.
Both Leonard and Warner — each part of Smith's draft class, though their non-first-round statuses made them priorities a year ahead of Smith — are signed to accords north of $19MM per year. Like Wagner, Smith is not believed to have an agent. A family member has advised him during the Bears' negotiations. The Bears chose Smith eighth overall in 2018, and their defense is now short on veteran contracts.
Smith is coming off a season in which he played all 17 Bears games and made a career-best 163 tackles. Despite playing off the ball, Smith has 14 career sacks as well. Pro Football Focus, however, rated Smith outside its top 60 off-ball 'backers in 2021, interestingly rating his run defense as far inferior to his coverage performance.
Smith's accolades do not match Leonard's or Warner's, complicating these negotiations. But he is undoubtedly pushing to join those standouts atop the linebacker market. Earlier this summer, Ryan Poles said a new deal before the season was not a lock but indicated discussions ahead of camp were on tap. The former top-10 pick has upped the pressure on the rookie GM. Smith, who is on the Bears' active/PUP list, is currently tied to a $9.735MM fifth-year option salary.
A zero-time Pro Bowler but a two-time second-team All-Pro, Smith is one of the final veterans standing from a top-tier Bears defense. The team traded Khalil Mack, cut Danny Trevathan and Eddie Goldman and let Akiem Hicks leave in free agency. Robert Quinn was linked to wanting a trade earlier this offseason, and while the veteran now seems somewhat out of place on what has become a rebuilding team's defense, he said late last month he is not seeking to be dealt. But Quinn has already signed two big-ticket deals. Smith, 25, is seeking his first veteran contract.
Considering the salary cap's stabilization, after 2021 brought just its second-ever reduction, Smith almost certainly would not accept a deal south of C.J. Mosley's $17MM-per-year accord. That sits third on the linebacker spectrum, with the Seahawks shedding Wagner's contract in March. The Bears would have the option of the franchise tag in 2023, though that route is not as clear-cut as it is with most other positions. Since outside and inside linebackers are grouped together on the tag, the position carried the second-highest tag price ($18.7MM) this year. That lofty figure limits the Bears' options with their extension-seeking middle 'backer.
The Bears are carrying more than $18MM in cap space, placing them in the top 10 for available funds. They are also eating more than $57MM in dead money, with previous Mack restructures responsible for much of that figure. Smith's trade request comes a year after Allen Robinson detailed frustrations about his negotiating efforts with the Bears, though Smith's frustrations lie with new front office personnel.
The Georgia product said he wanted to stay with the Bears throughout his career but does not "see a path back to the organization." With Smith one of the only foundational pieces left on Chicago's defense, the ball will be in Poles' court for the time being.
Follow @PFRumors