Rumored to be on the trade block for the past several days, Christian McCaffrey is on the move. The 49ers will acquire the former All-Pro Panthers running back, Adam Schefter of ESPN.com reports (on Twitter).
The 49ers are sending over a major haul for the sixth-year back. Carolina will acquire San Francisco's second-, third- and fourth-round picks in 2023 and a fifth-round 2024 selection, Ian Rapoport of NFL.com tweets. The Bills and Rams were also rumored to be in on McCaffrey, and this compensation package certainly indicates interest was there. The trade is now official.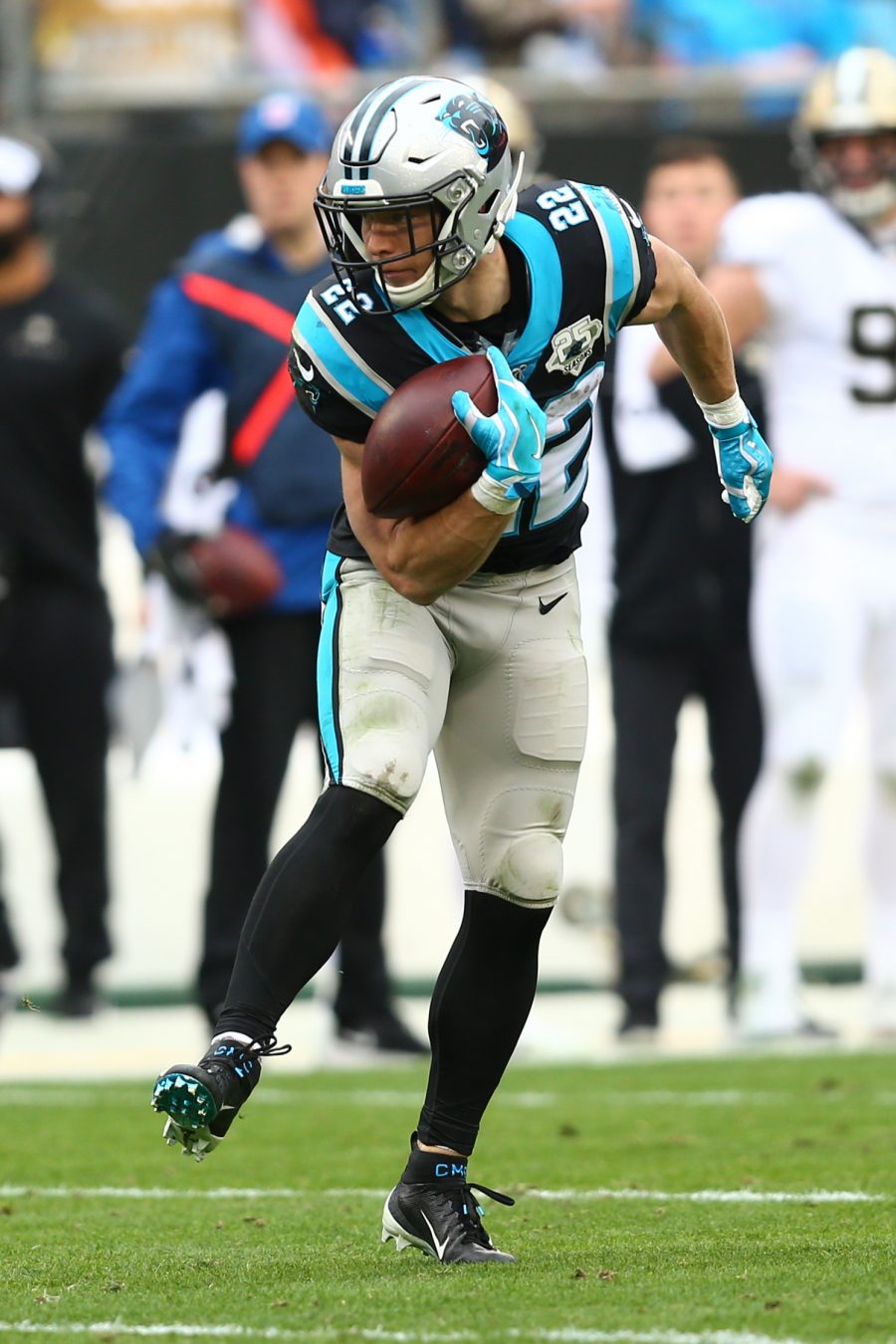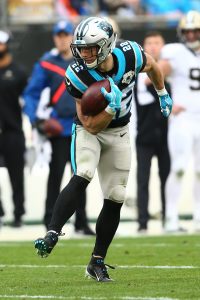 The Rams indeed made a push for CMC, according to NFL.com's Tom Pelissero (on Twitter). Los Angeles has made a host of splashy in-season trades in recent years, moves that have helped produce Super Bowl berths, but the team stood down here. The 49ers now have McCaffrey signed through 2025. Despite this Thursday-night transaction, Rapoport notes McCaffrey is expected to play against the Chiefs on Sunday (Twitter link) in a presumably limited role.
The Panthers sought a first-round pick and change for McCaffrey this offseason and wanted a first-round equivalent now, as the two finalists (the 49ers and Rams) did not have 2023 first-rounders (video link). Carolina had opened the door to accepting a picks package headlined by Day 2 choices; that pivot led to a considerable boost in the franchise's draft arsenal.
Although the Bills called to check on McCaffrey's availability this offseason and were still interested as he hit the block, Rapoport adds they were not involved in these sweepstakes at the end (Twitter link). While the Bills will move forward with their Devin Singletary–James Cook backfield stable, the 49ers will add one of this era's top dual-threat backs to theirs.
McCaffrey, 26, will join a 49ers running back cadre currently headed by Jeff Wilson. Starter Elijah Mitchell remains on IR with an MCL sprain but is expected to return around midseason. Like McCaffrey, Mitchell has battled injuries as a pro. Wilson (470 scrimmage yards, two touchdowns this season) has stayed healthy during Mitchell's hiatus. While Wilson should still have a role, McCaffrey will obviously move into position as San Francisco's top back for the stretch run.
Because the Panthers restructured McCaffrey's contract this offseason, the 49ers only owe him $690K for the season's remainder. However, CMC's four-year, $64MM deal — still the running back benchmark 2 1/2 years after its finalization — includes base salaries of $11.8MM in 2023 and '24 and $12MM in 2025. Considering the picks the 49ers are parting with, it does not seem like they view McCaffrey as a one-year rental. That said, only $1MM in injury guarantees remain on the deal, giving San Francisco some flexibility.
McCaffrey's dominance at Stanford provided the onramp for him to become a rare modern-era top-10 running back draftee, and after a modest rookie year, he broke through with one of this period's top running back seasons. Despite Cam Newton going down early in the 2019 season, McCaffrey made a run at Chris Johnson's single-season scrimmage yards record. He did not get there, but the 2,392-yard, 19-touchdown campaign — on top of a 1,965-yard 2018 season — led to the record-setting extension.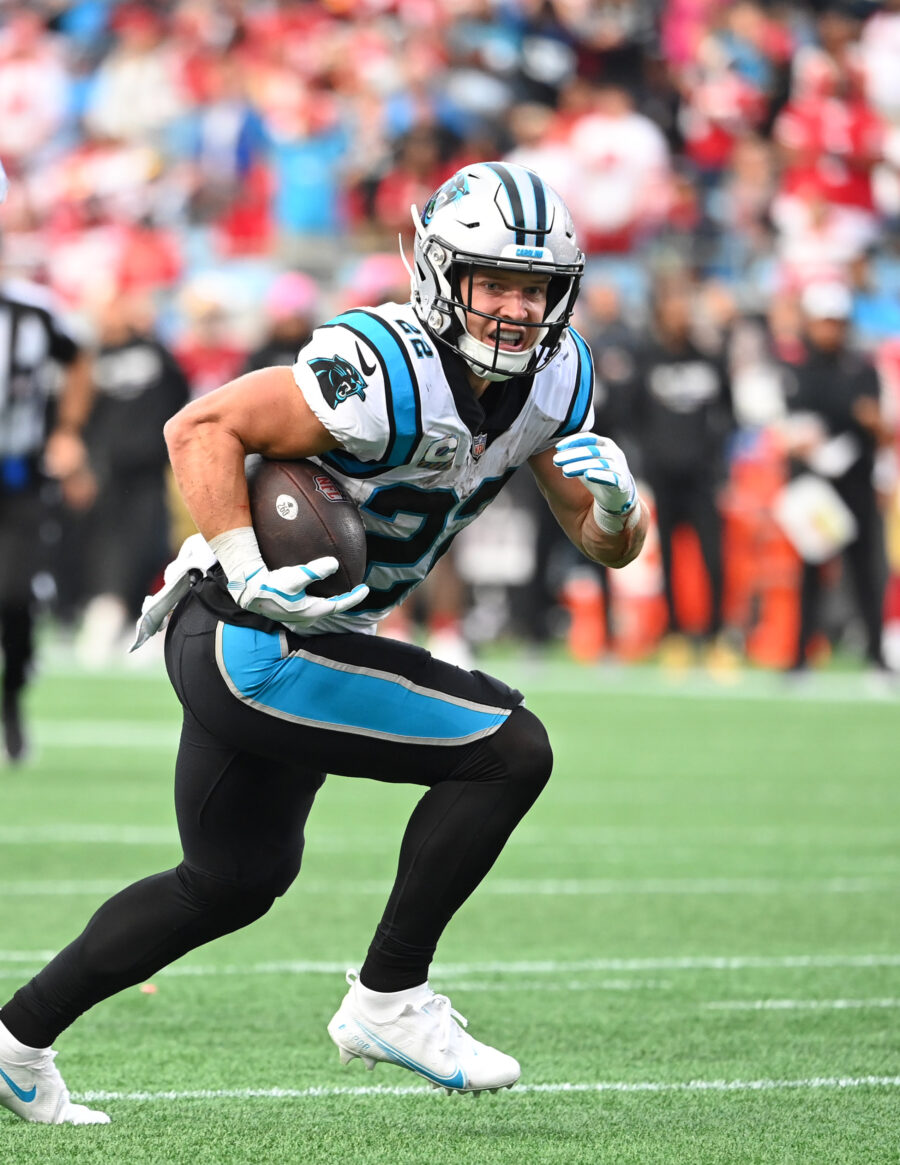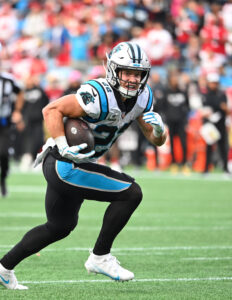 Of course, the 49ers are taking a gamble based on what McCaffrey's 2020s have produced. A high ankle sprain early in the 2020 season began McCaffrey's slide toward the "injury prone" label for which he has become known. In addition to injuries to both ankles over the past two years, McCaffrey has run into shoulder and hamstring maladies. In total, the former No. 8 overall pick missed 23 games from 2020-21.
The Panthers are cashing out here, with McCaffrey — chosen during Dave Gettleman's GM run — having played in all six games this season. CMC's 670 scrimmage yards — 104 against the 49ers in Week 5 — rank fourth in the NFL through six games. Carolina also traded Robbie Anderson and is rumored to be willing to ship out eighth-year veteran linebacker Shaq Thompson ahead of the Nov. 1 deadline.
The 49ers are giving up far more than they did for Emmanuel Sanders at the 2019 deadline; the veteran wideout cost third- and fourth-round picks. But McCaffrey provides a much higher ceiling and had much of the Matt Rhule era to conserve his body. McCaffrey gives the 49ers a fourth All-Pro on offense, joining George Kittle, Deebo Samuel and Trent Williams.
The 49ers are sacrificing much of their 2023 draft, as they do not have a 2023 first-rounder (sent to the Dolphins for the Trey Lance draft slot). But the NFC West squad still has two third-rounders in 2023, due to Washington's Martin Mayhew GM hire and Miami's Mike McDaniel HC move. However, this is a bit of a zag for the team. The 49ers gave Jerick McKinnon a top-five (at the time) running back deal in 2018; he missed the next two seasons. After McKinnon and Tevin Coleman's contracts came off their books in 2021, the 49ers have rolled with low-cost backfields. It does not get more expensive than McCaffrey at this position.
The McCaffrey family has some familiarity with the 49ers and the Shanahans as well. Christian McCaffrey's father, Ed, is better known for his Broncos days, but the former possession receiver was on the 1994 49ers' Super Bowl-winning team. Ed McCaffrey played for Kyle Shanahan's father, Mike — George Seifert's offensive coordinator on that dominant squad — before following the elder Shanahan to Denver in 1995. Ed played nine years for Mike Shanahan in Denver. Kyle Shanahan and Christian McCaffrey each spent time around the Mike Shanahan-era Broncos, though the latter was obviously a child at the time.
With three 2023 picks plus the 2024 fifth-rounder, the Panthers are collecting a somewhat surprising package for a running back. Although David Johnson brought the Cardinals DeAndre Hopkins — in a widely panned 2020 deal that featured a second-round pick going to the Texans as well — no back had brought more than merely a third-round pick since the 2013 Trent Richardson Browns-Colts swap. This trade will boost a transitioning Panthers team come April.
Carolina, which was without some ammo in this year's draft due to trades for Sam Darnold and C.J. Henderson, sent its 2023 third-rounder to New England in order to trade up for Matt Corral. The Panthers, however, do have their own first- and second-rounders next year. With the picks the 49ers are sending, the NFC South club will have six picks in the first four rounds next year. In the meantime, the Panthers have offseason pickup D'Onta Foreman and 2021 draftee Chuba Hubbard to pick up the pieces in their backfield.
Follow @PFRumors