The Saints and Michael Thomas will, in fact, stick together for an eighth season. Viewed as being on the way out of New Orleans after an offseason restructure, Thomas is now on track to stay.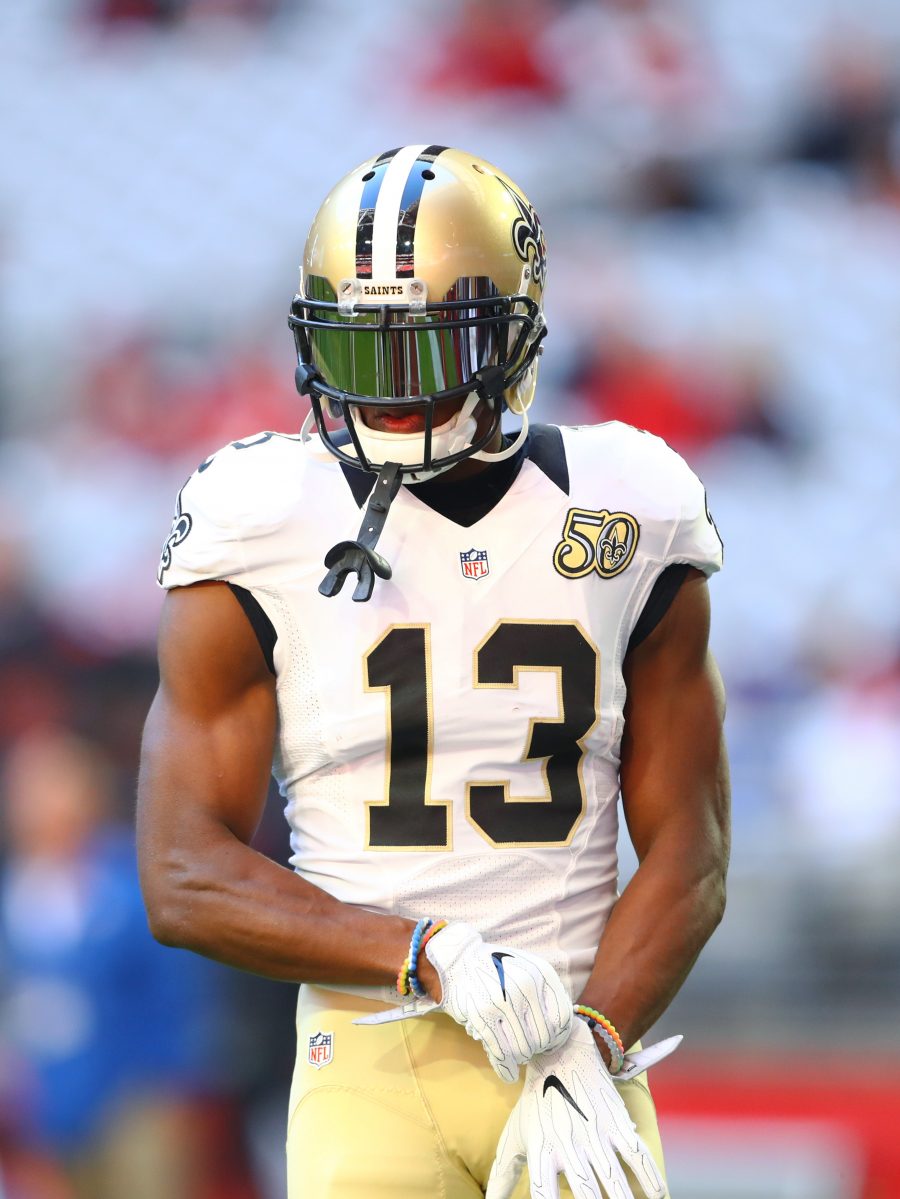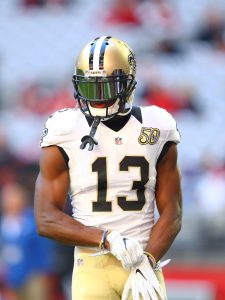 Thomas agreed to a reworked one-year deal to stay with the Saints on Tuesday, Ian Rapoport of NFL.com tweets. It will be an incentive-laden deal, and Adam Schefter of ESPN.com adds the Saints are giving the former All-Pro wideout $10MM in base value (Twitter link). The deal can spike to $15MM through the aforementioned incentives.
Following the Saints' Derek Carr signing, Thomas sent out a few tweets praising the move. The Saints had been in negotiations with Thomas over the weekend, and the progress has led to another agreement. This is a far cry from the five-year, $96.25MM extension Thomas was attached to before a January restructure, but the former All-Pro has run into consistent injury trouble that has sidetracked his career.
New Orleans put faith in Thomas again last year, despite his 2020 injury trouble and full-season 2021 absence, but another round of health setbacks ensued. Thomas played in three games last season, with a lingering toe injury sending him to IR. The Saints have missed their former No. 1 wideout over the past three seasons, and his return would now seemingly put him behind Chris Olave in the team's wideout pecking order.
Thomas, 30, will enter the coming season four years removed from his historic 2019 campaign. That year, he set the all-time NFL record for receptions in a season (149), and led the league in yards with 1,725. That came immediately after a year in which he posted a 125-1404-9 statline, and confirmed his status as one of the league's top offensive players at any position when healthy.
The frequency with which he has been sidelined since then, though, has led to speculation about his Saints future, and, to no surprise, this new, relatively modest deal. A bounce-back season would not only help Olave (who topped 1,000 yards as a rookie last year) and the rest of the team perform with more consistency in the passing game, but also allow Thomas to rebuild his own value. With a new quarterback and now a (potentially) high-end wideout in place for 2023, the Saints could be in line for a notable step forward on offense.