In February, Tyler Boyd wondered about his status on the 2023 Bengals. Three months later, the wide receiver can rest easier. He remains on Cincinnati's roster, with the team preparing to run it back — perhaps for the final time — with its elite wideout trio.
Boyd is heading into the final season of his four-year, $43MM contract. With Tee Higgins now extension-eligible and both Joe Burrow and Ja'Marr Chase on paths toward position-record contracts, Boyd may soon become a luxury the franchise can no longer afford. While the veteran slot receiver is open to a deal that keeps him in Cincinnati beyond 2023, he is far from certain that will come to pass.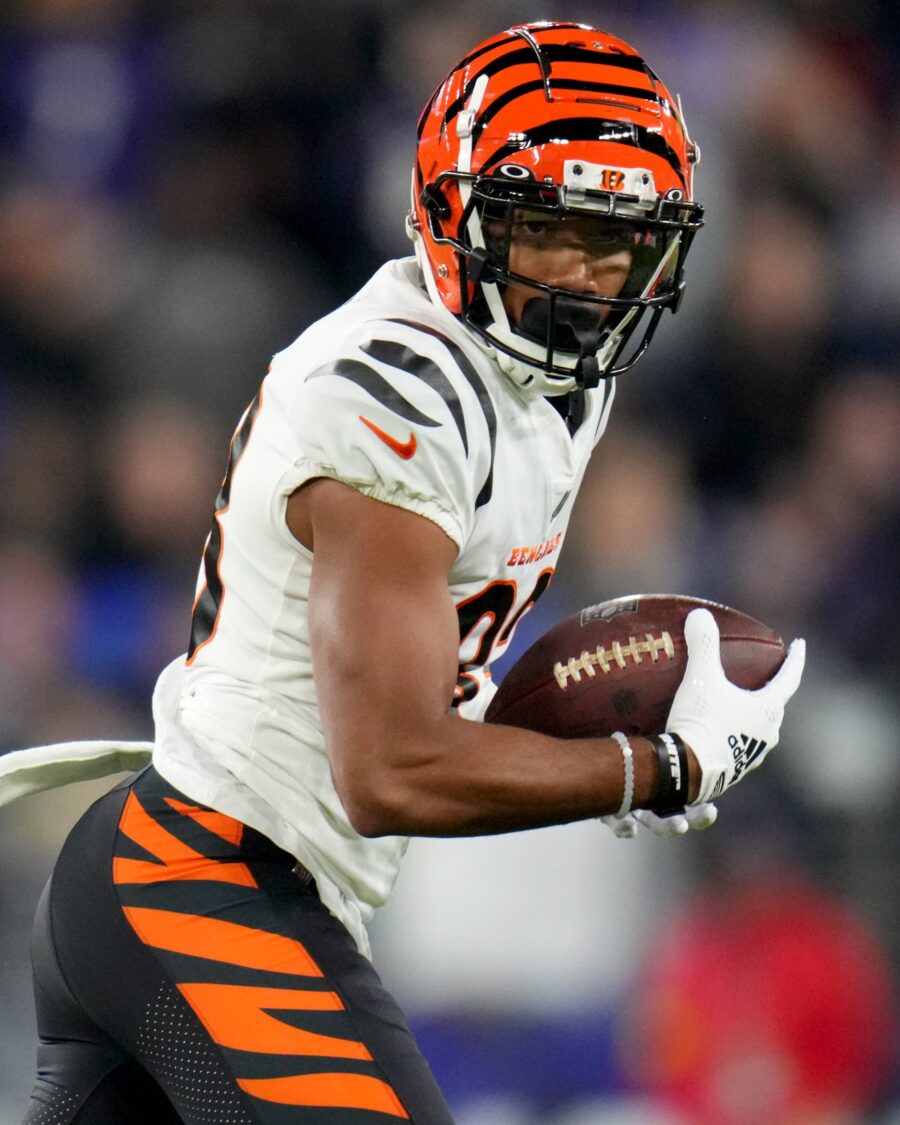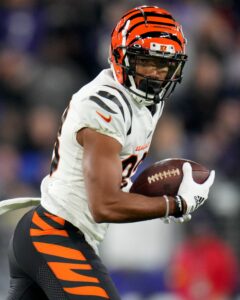 "This is my home for now. I'm not going to worry about the unexpected. I'm here to finish this year out, and whatever happens, happens," Boyd said, via The Athletic's Jay Morrison (subscription required). "But I know we have a very, very high chance of making the Super Bowl and even winning, and this is where I want to be. Whether I come up with a new deal or not, I got to just go out there, and I'm gonna be me.
"I am very appreciative of them still wanting me to be around and knowing that they don't want to trade me and things like that. I might not be here forever. But I've always loved this franchise, and I'm always going to be a Bengal."
Bengals VP of player personnel Duke Tobin emphatically shot down Higgins trade rumors at the Combine, and Burrow extension talks have begun. Chase is not yet eligible for a new deal, and the Bengals can potentially delay those talks until 2025 due to the fifth-year option that will be exercised next May. With even Higgins not a lock to be extended, as that will come at a high price, Boyd's place in line might dictate he secures his third contract elsewhere.
The Bengals extended Boyd before the arrivals of Burrow, Higgins and Chase, locking him down ahead of Zac Taylor's first season as HC in 2019. The former second-round pick has not missed more than one game in a season since signing his extension — though, the thigh bruise that knocked him out early in the AFC championship game proved costly for the Bengals — and has ripped off five straight 700-plus-yard receiving seasons. He wrapped 2022 with 762 yards and five touchdown receptions. Boyd will turn 29 later this year and would stand to be in line for a nice third contract, which seems more likely than not to come in free agency.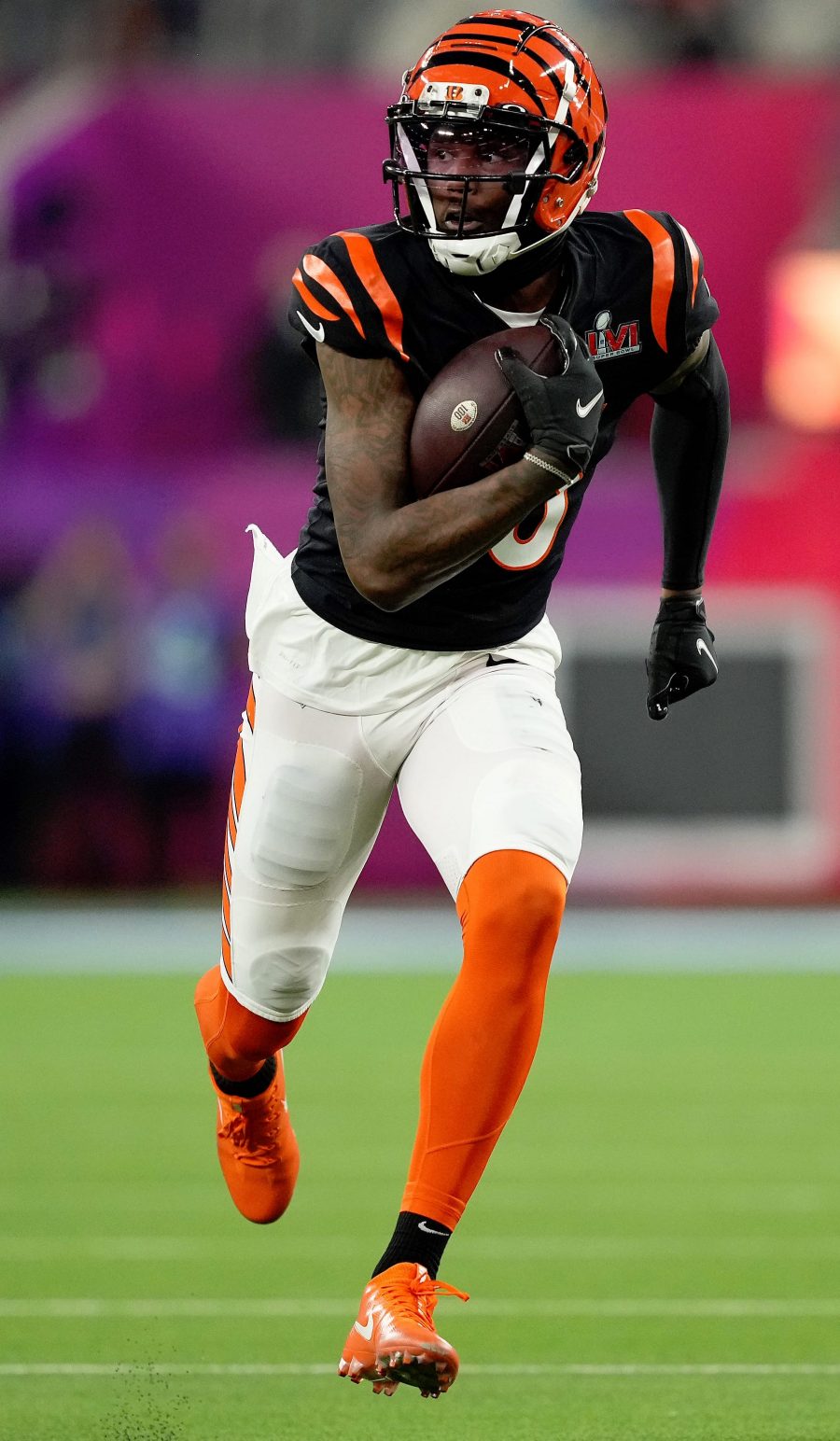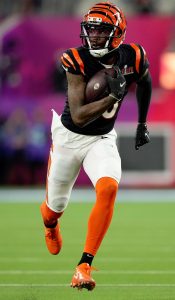 Next year's receiver UFA class may be more crowded than this year's moderately talented crop, but Boyd could benefit from other teams keeping starters off the market. Mike Evans is entering a contract year, while Calvin Ridley and Marquise Brown are tied to fifth-year options. The Broncos, Cowboys and 49ers took their 2020 first-rounders (Jerry Jeudy, CeeDee Lamb, Brandon Aiyuk) out of the equation by exercising their respective 2024 options; the Bengals nabbing Higgins in Round 2 did not give them that transaction choice. Higgins could become next year's top receiver free agent, though the Bengals would have the franchise tag at their disposal. They want to extend the ex-Clemson standout, but no known talks have commenced.
The team retained A.J. Green via the tag in 2020, months after extending Boyd. A backloaded Burrow contract and Chase playing 2024 on his rookie deal keeps the door open for a Higgins 2024 tag — one likely north of $20MM. The Bengals' fourth-round selection of slot receiver Charlie Jones in Round 4 adds another impediment toward a Boyd extension. Boyd does not expect the Bengals to consider another deal for him until the Higgins matter is resolved.
"I know we've got to get deals done with important players like Joe and Tee," Boyd said. "I'm good with money. I just want to see the guys that deserve it get paid. What happens in the future — hopefully, it works out for me."
From a big-picture standpoint, a compelling stretch lies ahead for the Bengals' receiving group. For now, however, they are set to enter another season with the Chase-Higgins-Boyd trio surrounding Burrow. Other teams will undoubtedly be interested in how the franchise proceeds with its Nos. 2 and 3 targets.