With former star running back Dalvin Cook officially off the team, it's now apparently the Alexander Mattison-era in Minnesota, according to Kevin Seifert of ESPN. Mattison's opportunities in his first four seasons have been extremely limited due to Cook's hold on the position, but with Cook a free agent, Mattison now gets the opportunity to perform as a three-down back.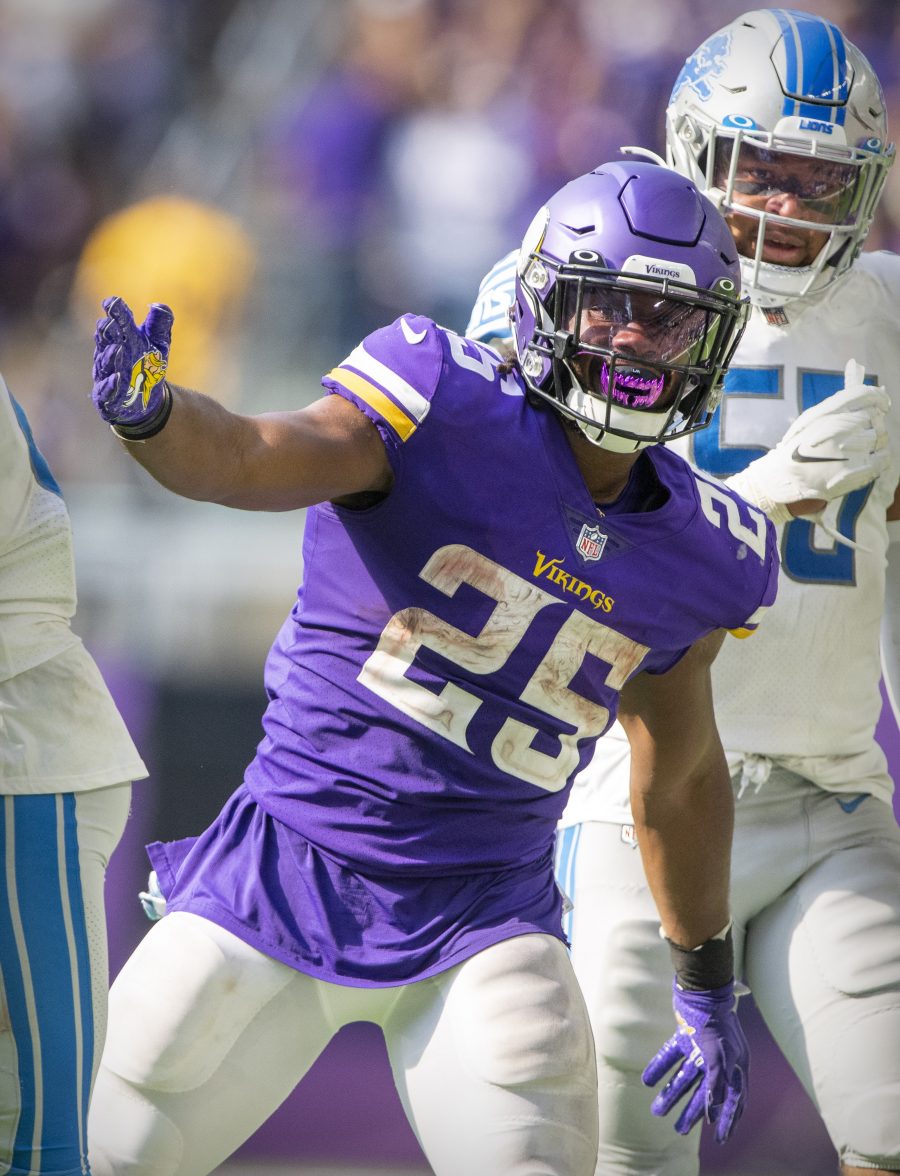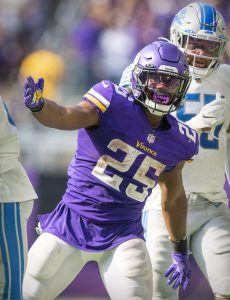 In 2022, Cook and Mattison split nearly all the offensive snaps at running back at about a 75-25 split. Other running backs only saw the field on special teams or in garbage time. Mattison hasn't been Cook's RB2 because he is a perfect complement to Cook, Mattison has been the first back off the bench because he has been the team's second best running back, period. Mattison could likely have earned starts on other teams around the league, if given the opportunity. Instead, he's mentored behind Cook and taken advantage of the few playing opportunities he's been given.
In eight games where Mattison has either started or seen significant carries (12 or over), Mattison has 589 rushing yards and three touchdowns. That's with sporadic opportunities. With consistent starts and usage, Mattison could definitely find a rhythm that makes him a strong three-down back. With Mattison firmly planted in the lead-back role and no other backs getting serious time in 2022, who's the favorite off the bench in Minnesota?
The one big thing that Mattison lacks in comparison to Cook is explosive speed. The Vikings have heaps of that in both Ty Chandler and Kene Nwangwu. Chandler impressed many with a 4.38-second 40-yard dash before getting drafted in the fifth round last year out of North Carolina. He only appeared in three games last season, though, spending most of his rookie year on injured reserve.
Nwangwu is already a recognizable name, which is impressive without having made an offensive impact in two seasons. He's recognizable because Nwangwu has forced his way onto the field as a kick returner, earning second-team All-Pro honors last year. He's yet to score an offensive touchdown but has three return touchdowns over his first two years in the league.
Elite speed makes both Chandler and Nwangwu ideal complements to Mattison. Chandler likely gets the edge here, though, due to his ability in the passing game. In five seasons of college football, Chandler caught 73 balls for 681 yards and four touchdowns. In opportunities during last year's preseason, Chandler showed surprising effectiveness running inside, as well. He appears to be the most well-rounded backup to complement Mattison, but after missing so much time last year, he'll have to prove he can stay on the field and effectively serve as RB2.
Nwangwu could certainly play in the role if needed. He provides the top-end speed that Mattison lacks and showed a bit of promise averaging 4.7 yards per carry on 13 carries as a rookie. What could keep him out of the running is his impact on special teams. Nwangwu's become such a key special teamer for the Vikings, that they may not want to risk throwing him out on offense consistently.
The only other back on the roster is rookie seventh-round pick DeWayne McBride out of UAB. Against Conference-USA competition, McBride was dominant over his two years as a starter. In those two years, McBride combined for 3,523 rushing yards and 32 touchdowns. Somehow both stout and shifty, McBride is hard to bring down, but he doesn't have the speed to complement Mattison as RB2. The jump to NFL competition could also really challenge McBride as a rookie. He may be best served to bide his time until Mattison's rookie contract runs out and try to climb the depth chart then.
So, for now, Mattison appears to be the heir apparent to take over for Cook as the team's lead-back. Minnesota seems ready to trust him in a three-down role for the first time in his career. Behind Mattison, Chandler and Nwangwu will duke it out for the RB2 role. Even though Chandler is the favorite to win the job, Nwangwu's roster spot is safe due to his elite return abilities. McBride provides the only depth past those three and should, at the very least, end up on the practice squad, if not on the active roster in 2023.