As teams continue to fill out their quarterback depth charts, the Eagles lost Gardner Minshew to their former offensive coordinator's new team. They will respond to Minshew's Shane Steichen reunion in Indianapolis by adding another Jalen Hurts backup just after midnight.
The Eagles have agreed to terms with Marcus Mariota to step into that role, Adam Schefter of ESPN.com tweets. The former No. 2 overall pick agreed to a one-year deal worth $5MM, with Schefter adding it can max out at $8MM.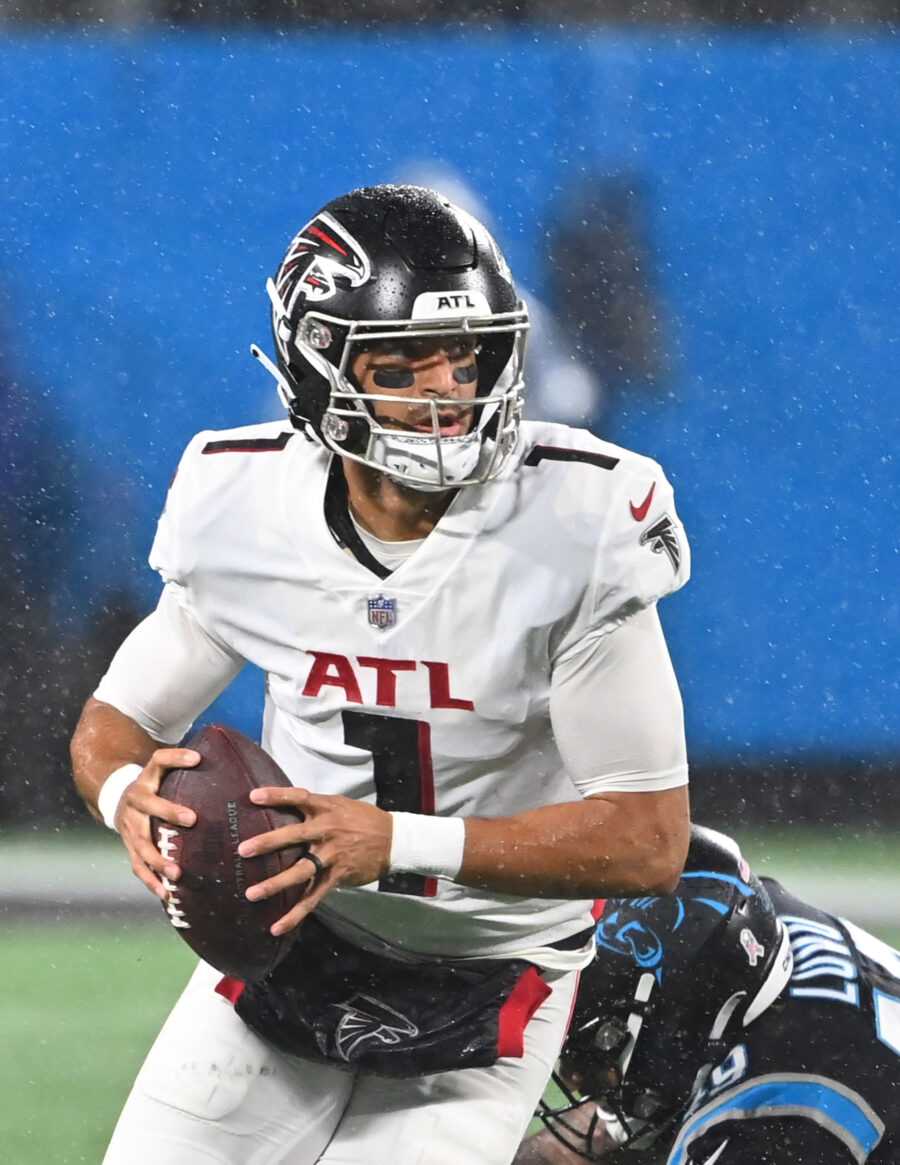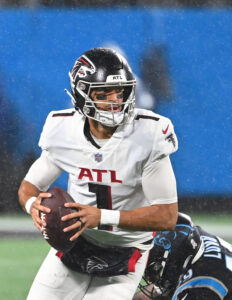 While Minshew and Hurts' skillsets differed, the Eagles will now have another dual-threat option to play behind Hurts. This is a similar strategy to the Ravens' plans of recent years, and Mariota will head to Philadelphia coming off an extended run of starter work in Atlanta. That stretch did not end well, with Mariota leaving the Falcons — ahead of a surprise knee surgery — after his late-season benching for rookie Desmond Ridder. But Mariota started 13 games for the Falcons last season and helped the team rank third in the NFL in rushing.
Hurts has suffered injuries that have required him to miss time in each of his two seasons as Philly's full-time starter. He battled an ankle injury in 2021, one that necessitated offseason surgery, and missed two games with a shoulder issue last season. This brought in Minshew, who has since followed Steichen to Indianapolis. Mariota does not bring much passing upside, but he is on the backup market for a reason. That has been his primary role in three of the past four seasons.
The Titans drafted Mariota back in 2015, but the Eagles — then led by ex-Oregon coach Chip Kelly — tried to trade up to that No. 2 spot for Kelly's ex-Ducks pupil. Those efforts were unsuccessful, and Mariota ended up remaining the Titans' starter until October 2019. Since being benched for Ryan Tannehill, however, Mariota has not finished a season as a team's starter. He sat behind Derek Carr for two seasons in Las Vegas, mixing in occasionally as a change-of-pace run option, and was M.I.A. following Ridder's December promotion.
Reuniting Mariota with ex-Titans OC Arthur Smith, the Falcons brought him in as their Matt Ryan replacement. Calls for Mariota's benching rang out for weeks before Smith made that move, and while Atlanta's passing attack was inconsistent, QBR slotted the 29-year-old passer 13th last season. Mariota threw 15 touchdown passes compared to nine interceptions but only cleared 200 passing yards in one of his final 10 starts. In one of the most obvious cuts in recent NFL history, the Falcons bailed on Mariota's two-year, $18.75MM deal in February.
Mariota, who rushed for a career-high 438 yards despite playing 13 games in 2022, has made 74 career starts. He piloted the Titans to the 2017 divisional round, leading an upset over the Chiefs in Alex Smith's final Kansas City start, and Tennessee picked up his fifth-year option — despite injuries intervening in 2016 and 2018 — before its seminal Tannehill trade. Mariota will now join a fourth team, representing the latest domino to fall on the crowded stopgap/backup QB market.
Here are the quarterback deals to have been agreed to in free agency thus far: