The Titans are not exactly going into Thursday night's Cowboys game with a clear intent to win. The injury-plagued team is planning to rest numerous starters, with a Week 18 date against the Jaguars set to determine its playoff fate.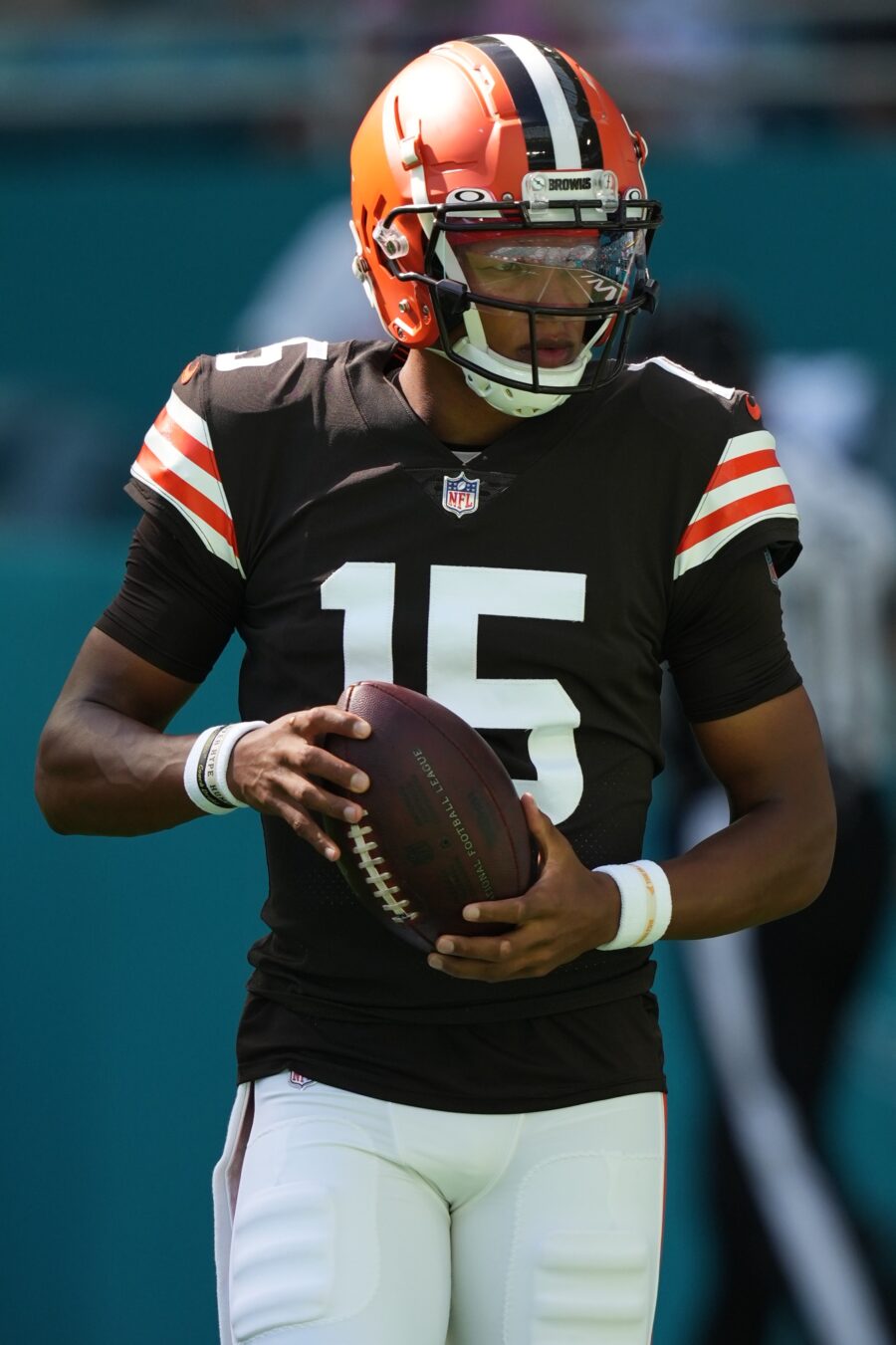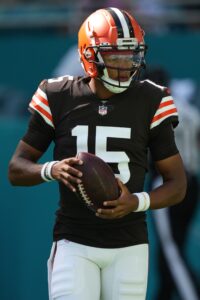 But Tennessee will make an interesting change at quarterback. Rather than give Malik Willis more reps in his rookie season, the Titans are preparing to start recent acquisition Joshua Dobbs, Justin Melo of The Draft Network tweets. Tennessee brought in Dobbs on Dec. 21, with Ryan Tannehill out with an ankle injury. Tannehill is not expected to return this season, though the starter has not shut it down just yet.
A former Tennessee Volunteer, Dobbs has bounced around in the pros. The sixth-year backup has been with three teams just this year, moving from Cleveland to Detroit to Nashville over the past month. The former fourth-round pick has not thrown any regular-season passes this season; his most recent game work came in 2020 with the Steelers. The Browns signed Dobbs this offseason and used him as Jacoby Brissett's backup for much of the year, but once Deshaun Watson was eligible to play, Cleveland cut bait. Dobbs landed in Detroit, but Tennessee poached him from the Lions' practice squad.
Dobbs has seen most of his NFL work come in the preseason, and the Titans' Week 17 lineup will have the look of an August matchup. Tennessee placed O-line starters Nate Davis and Ben Jones on IR last week, and the team will be without right tackle starter Nicholas Petit-Frere against Dallas. With Taylor Lewan out of the picture, the Titans will deploy basically a second-string O-line tonight. While Willis' early work points to extensive development being needed, the Titans may be leery of putting the third-round pick behind this set of blockers against a top-tier Cowboys pass rush.
In an arrangement that will surely test Al Michaels' patience, Titans will also sit Jeffery Simmons, Denico Autry, Amani Hooker, Bud Dupree and Zach Cunningham. Oh, and they are unlikely to deploy Derrick Henry, who is doubtful with a hip injury. This sets up an unusual Week 17 and an odd Week 18 plan. The Titans look like they will be trying to salvage their season in Jacksonville next week on the heels of a six-game losing streak. Even if the Titans drop to 7-9 tonight, the AFC South will be on the line next week.
Willis has shown some promise in the run game but has looked woefully overmatched through the air. The mid-major product has not eclipsed 100 passing yards in any of his three pro starts and has a 0-3 TD-INT ratio on 61 pass attempts. It will be interesting if the Titans turn back to Willis or go with Dobbs (17 career attempts) against the Jaguars, when they reconvene for relevant football, next week.