Neither Jake Browning nor Trevor Siemian have run away with the Bengals QB2 gig, a job that's becoming increasingly important considering Joe Burrow's questionable status to start the regular season. Head coach Zac Taylor admitted that the organization could add another quarterback to the mix, but he also cautioned that introducing an outside QB to Cincy's system could be difficult with only weeks remaining until the regular season.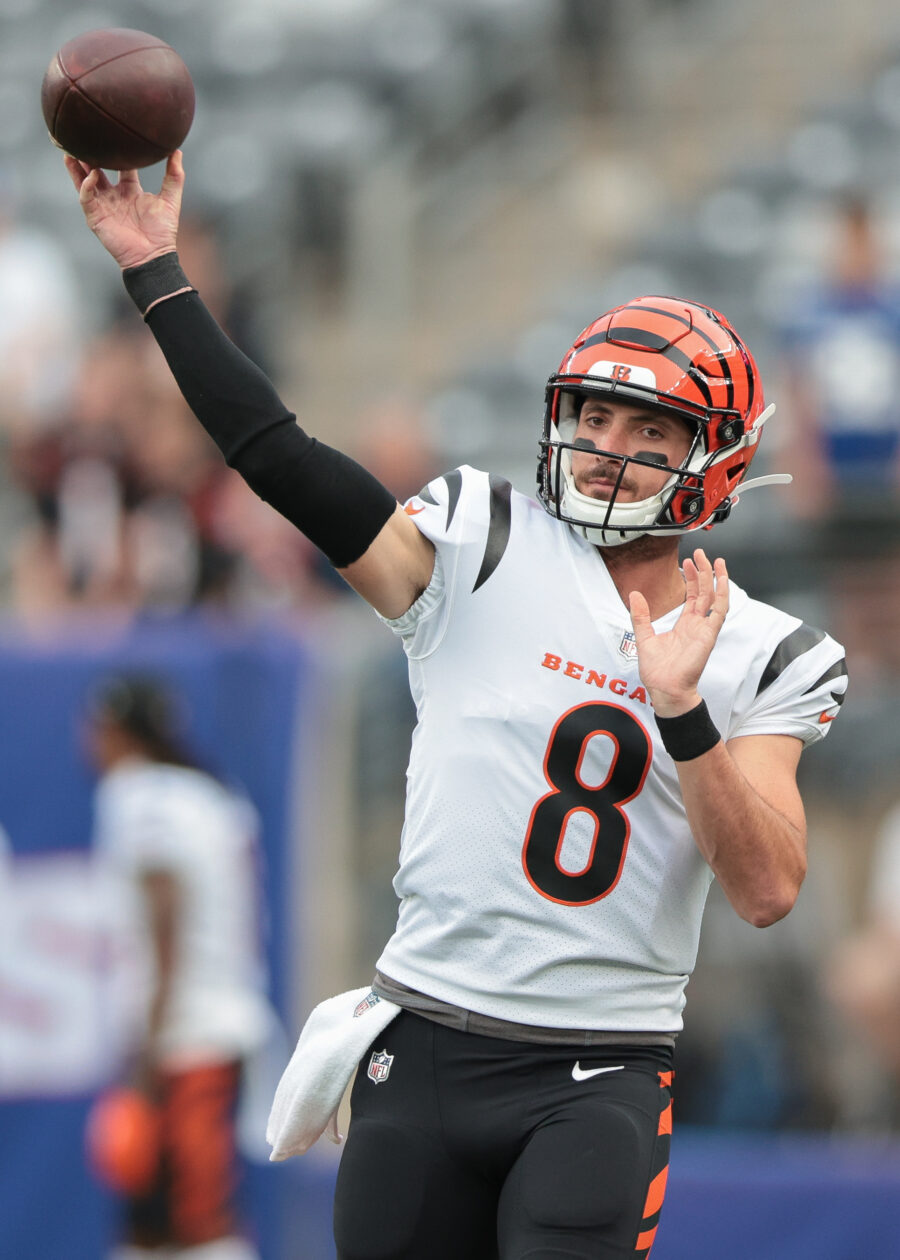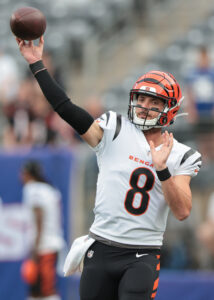 "I think anything's feasible," Taylor said (via The Athletic's Paul Dehner Jr.). "But at the same time, there are a lot of nuances to our offense when you're asking that guy to learn that quickly and be able to operate it in a game, it's a challenge. It's a challenge in any system. I think it's a challenge in our system. These guys, I like where they're headed mentally with our system. I like where they're headed physically in terms of operating with the urgency and the communication that we want, and the accuracy."
As Dehner Jr. writes, the Bengals may need an outside QB to "win games the first month of the season," and that free agent acquisition might not have enough time to pick up the offense. Further, the front office isn't in a position to spend big on a backup quarterback, which probably eliminates some of the big names remaining in free agency.
One of the most realistic targets for the Bengals could be Brandon Allen, who spent the past three years as Burrow's backup. The quarterback signed with the 49ers earlier this offseason, but he's the clear QB4 on a depth chart that also includes Brock Purdy, Trey Lance, and Sam Darnold. Assuming Allen is cut loose, he'd fit the low-cost, system-familiar option that the Bengals could be seeking.
Of course, the easiest route is for one of the Bengals' in-house options to turn into a definitive backup to Burrow. As Dehner Jr. notes, Browning has had his ups and downs during the preseason, but he's still had a better showing than his veteran teammate. The former Vikings UDFA has spent almost two years in the Bengals organization, and Taylor said that the experience gives Browning an upper hand.
"Jake has now been here for several years," Taylor said. "He understands the system and how you want to operate it. That's an advantage he's had from the jump. I think his urgency has continued to increase lately. I really like that. He does a great job just as a leader. Guys believe in him and as he moves around and operates there is a confidence there that guys have. You see that from Trevor as well. Jake, you can see why he's had a really successful high school career, a really successful college career and he's getting these opportunities in the league to fight his way up a depth chart really has been the story of his career."
We heard earlier this month that Burrow is "progressing as he should" in his return from a calf sprain. Recent reports indicated that the Pro Bowler should be good to go for Week 1, but the Bengals will proceed with the utmost caution as they pursue another AFC crown.