Eagles defensive end Derek Barnett wants more playing time. The No. 14 overall pick of the 2017 draft, who is entering a contract year, is unlikely to get the number of reps that will lead to a significant payday if he remains in Philadelphia, which houses pass-rushing talent like Brandon Graham, Josh Sweat, Haason Reddick, and first-round rookie Nolan Smith. Barnett's agent, Drew Rosenhaus, is therefore gauging the trade market for a better opportunity, as ESPN's Jeremy Fowler reports.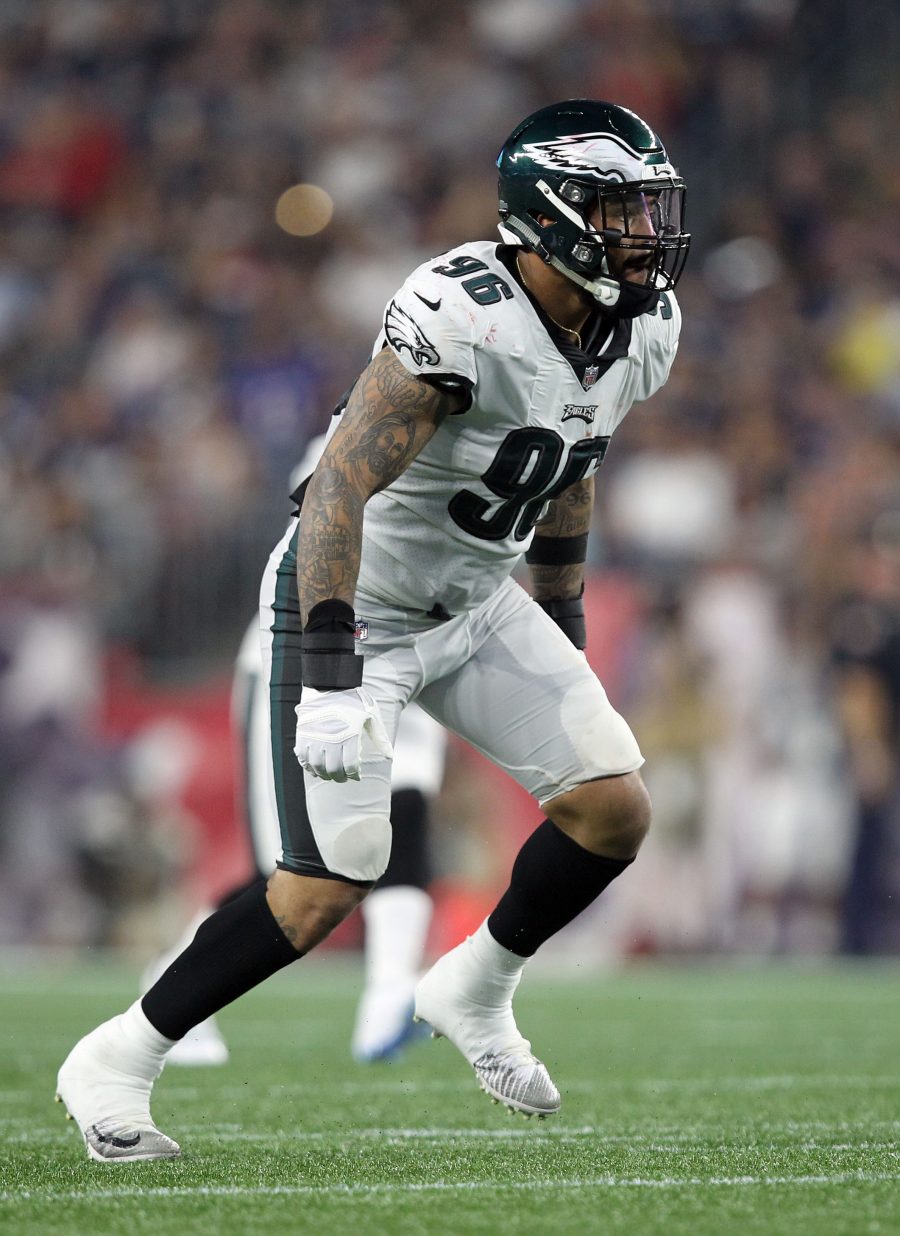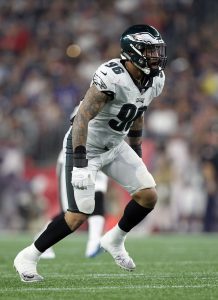 Barnett, 27, accepted a pay cut just last month that actually increased his guaranteed money for 2023 while reducing the maximum he can earn. That transaction assured him of a spot on the Eagles' roster, and Fowler confirms that the club wants to keep him. Nonetheless, if a team that has a bigger need in the edge rush department is willing to part with a useful asset in exchange for Barnett, it makes sense for Philadelphia to pull the trigger.
Last offseason, there were rumors that Barnett, who was set to hit the open market for the first time in his career, was going to sign with a different club in free agency. However, GM Howie Roseman opted to keep him in the fold via a two-year, $14MM commitment. Unfortunately, Barnett played in just one game in 2022 due to an ACL tear, which is one of the reasons why he was forced to take a pay cut for 2023.
The Tennessee product has never quite lived up to his draft status, though he has certainly been a useful piece of the Eagles' pass rushing rotation, with three seasons of at least five sacks to his credit. While he posted only two sacks in his last full season in 2021, the leaguewide need for edge rush help explains why Fowler believes Roseman could extract some value for Barnett.
And, as Eliot Shorr-Parks of 94WIP.com points out, the fact that the Eagles have allowed Barnett to seek a trade is an indication that Smith, who has been battling a shoulder ailment, will be available for Week 1.