Philadelphia's offensive line will receive a signficant boost in advance of the team's upcoming Super Bowl rematch. The Eagles announced on Saturday that right guard Cam Jurgens has been activated from injured reserve.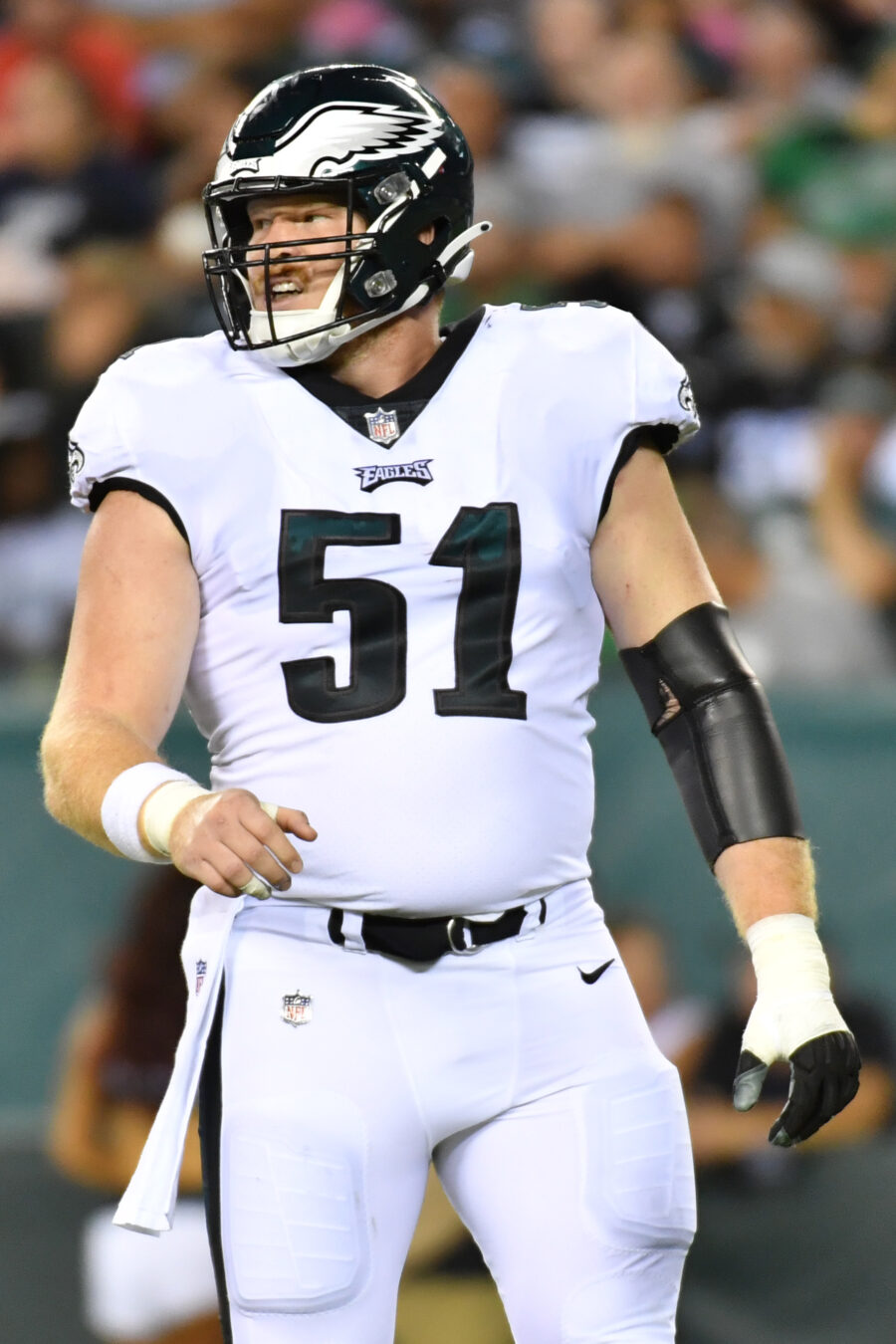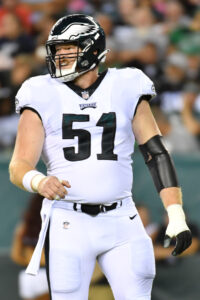 Jurgens had his 21-day practice window opened more than two weeks ago, but he could have missed Week 11's Monday night contest against the Chiefs without yet being at risk of reverting to season-ending IR. Instead, he will be available in time for the highly-anticipated game and in turn end a lengthy absence. Bringing Jurgens back will use up one of the Eagles' seven remaining IR activations.
The 24-year-old has been out since the beginning of October due to a foot injury, an ailment which interrupted his first season as a starter. Jurgens was in place at the RG spot from the start of the season, and he had a four-game run as a first-teamer before the injury. The 2022 second-rounder was not charged with a sack allowed in pass protection by PFF over that span, helping him earn an overall grade of 65.2. That figure ranks 26th out of 80 qualifying guards, and sits much higher than that of his replacement, Sua Opeta.
It also represents an improvement from the mark he posted as a rookie in limited action. Jurgens logged only 35 snaps as a rookie playing behind Isaac Seumalo. With the latter having departed in free agency, a starting spot opened up for Jurgens. The Nebraska product has taken it while developing as the Eagles' projected Jason Kelce successor at center.
As expected, Philadelphia's O-line has remained a strength this season, helping lead the team to an 8-1 record. The Eagles have posted top-1o rankings in a number of offensive categories, including strong performances both on the ground and in the air. Jurgens' return will help in both regards as the NFC leaders look to maintain their place atop the conference and prepare for another postseason run.