There was a scare today during Bengals practice, as Joe Burrow went down with a leg injury before getting carted off the field. Fortunately, it sounds like the franchise quarterback avoided a serious injury. Head coach Zac Taylor told reporters that Burrow suffered a strained calf (per ESPN's Dianna Russini on Twitter).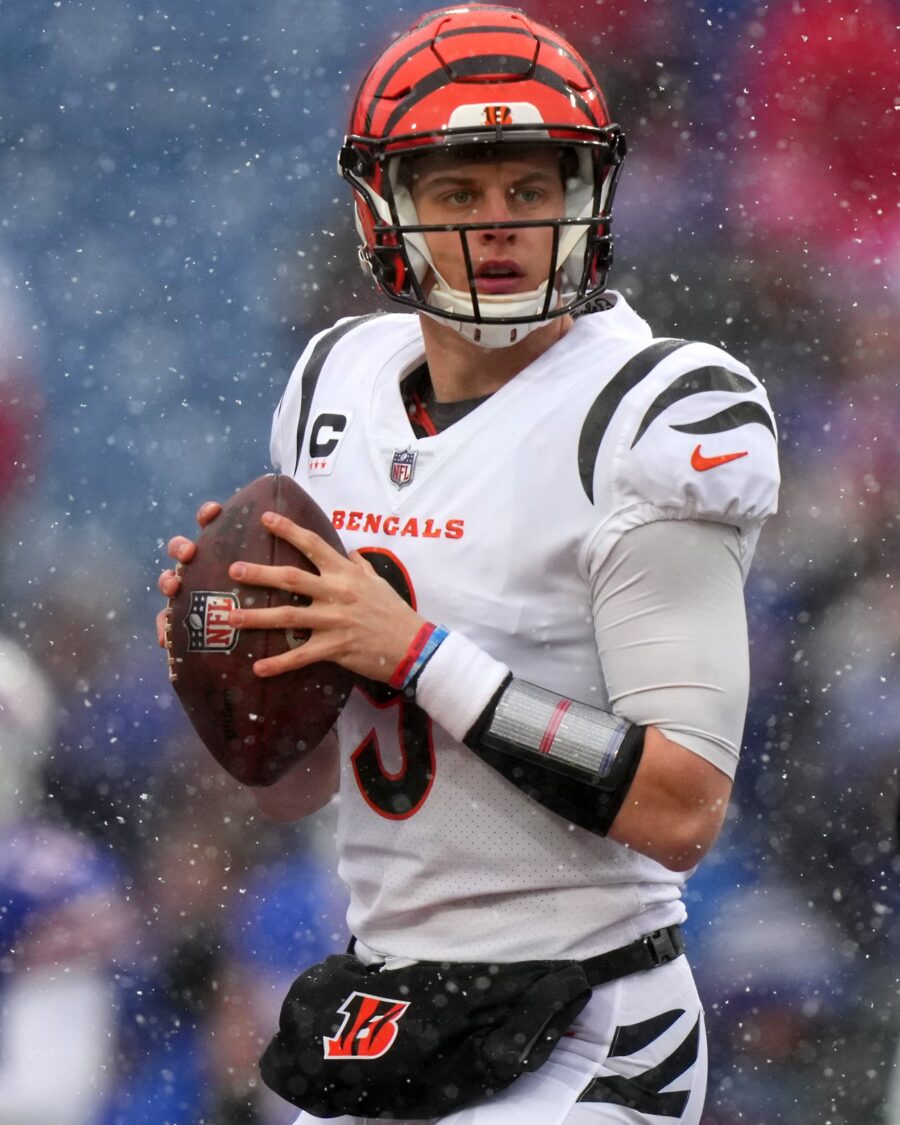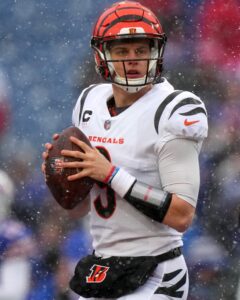 [RELATED: Latest On Joe Burrow, Bengals Contract Negotiations]
Per Kelsey Conway of the Cincinnati Inquirer, Burrow was scrambling during an 11-on-11 drill before he "hobbled to the ground" with an apparent non-contact injury. Bengals medical staff checked on the quarterback before deciding to cart him off the field.
Interestingly, Burrow was spotted wearing a black sleeve on the same leg that got injured. When asked about the sleeve, Taylor indicated that it was normal for players to relieve soreness following the first day of training camp (via NFL Network's Mike Garafolo on Twitter). In other words, it appears to just be a coincidence that Burrow injured the same knee with the sleeve (vs. the sleeve being some kind of hint that Burrow was dealing with a serious issue before going down).
It's an unfortunate start to training camp for the quarterback. Burrow has dealt with some kind of ailment during each of the last three training camps, with the QB recovering from his ACL tear in 2021 and dealing with appendicitis (and the ensuing surgery) in 2022. Just yesterday, Burrow noted how excited he was to be fully healthy to start camp.
"Knock on wood … I feel great," Burrow said following yesterday's practice (via Conway). "This time last year I was sitting in a hospital bed. It's good to be out there with the guys. Excited about where we're at."
Burrow's latest injury comes in the midst of contract negotiations with the Bengals. With Justin Herbert inking a megadeal the other day, Burrow would appear to be the next in line for a record-breaking extension. Most pundits predict that Burrow will reset the QB market with his next contract, but a serious leg injury certainly would have complicated those negotiations.
If Burrow is forced to miss any time, the Bengals do have some experienced depth at quarterback. Trevor Siemian joined the team earlier this offseason, although the veteran has only started six games since 2018. Cincy is also rostering former UDFA Jake Browning.
Follow @PFRumors