1:30pm: The Patriots and Rams also made efforts to trade back into the first round, Jeremy Fowler of ESPN.com tweets. Levis visited the Pats just before the meeting deadline last week, driving some intrigue around a team that is not in a great place with its quarterback. The Bill Belichick–Mac Jones relationship encountered some turbulence last season.
The Rams may not have been trying to land a QB, given Matthew Stafford's contract situation, but the veteran has run into a few injury issues as of late. The Rams hold the No. 36 overall pick; the Pats' first Day 2 choice arrives at No. 46.
1:05pm: Will Levis might end up leaving Kansas City with some bad memories, but his freefall may have a market forming ahead of the draft's second night. Teams were interested in coming back into Round 1, with Levis being the most likely reason for the efforts.
Specifically, Pro Football Talk's Mike Florio notes the Falcons, Raiders and Titans "desperately" tried to trade back into Round 1 (Twitter link). While these teams were not desperate enough to offer a trade that made one of last year's playoff teams move out of the first, it does set up a fascinating backdrop for the draft's continuation tonight.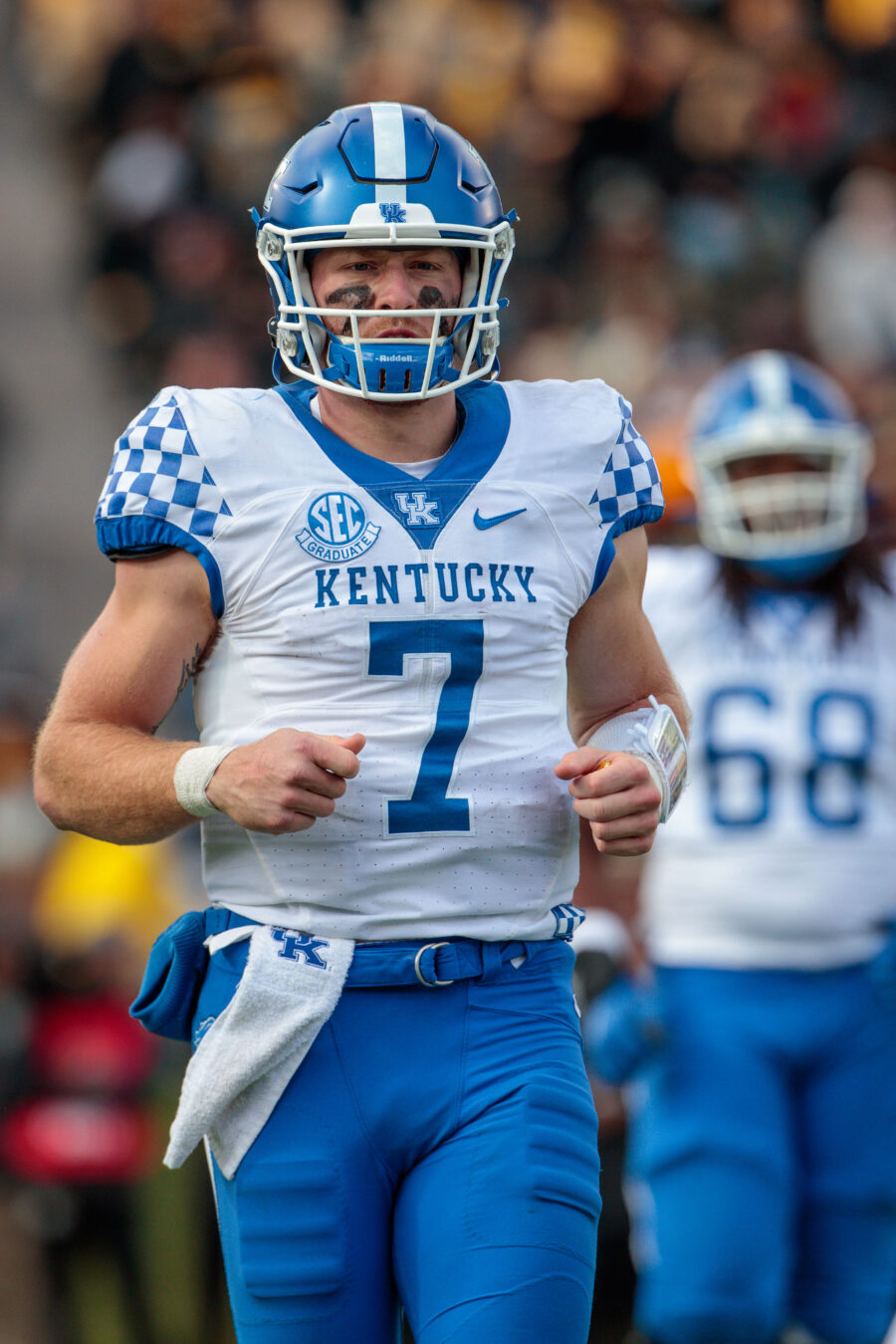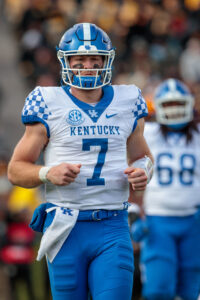 The Eagles were one of the teams to receive calls about moving down — from No. 30 — and NFL.com's James Palmer adds (on Twitter) teams were interested in trading back into the first round to secure a fifth-year option on a quarterback. Multiple teams called the Eagles about their second first-round pick, but the defending NFC champions stood pat and selected Georgia edge rusher Nolan Smith.
Teams were believed to already be calling the Steelers about No. 32 last night, and those conversations look to be continuing today. Although No. 32 is normally a first-round slot, a team convincing the Steelers to move down would not secure a fifth-year option. Only players chosen in Round 1 have those clauses in their contracts. Prospects chosen from the second round and down are tied to four-year rookie deals. This matters a bit more with quarterbacks, and Levis will be the center of attention going into the second round.
A report from ESPN's Chris Mortensen indicated teams had concerns over a toe injury Levis previously battled, though the veteran reporter did not confirm this was the sole reason Levis fell (Twitter link), it may provide a bit more clarity as to why every team with a first-round pick passed on the high-profile Kentucky prospect. Not every team buys into this sudden toe concern, with one GM expressing considerable skepticism (via Florio) that is the reason everyone passed. Mortensen also notes multiple teams tried to trade back into Round 1.
The Titans, who are not exactly committed to Ryan Tannehill as their 2023 starter, discussed trading up to the Cardinals' No. 3 spot; Tennessee was believed to have targeted C.J. Stroud, whom Houston ended up taking. When the Cardinals found a taker to move ahead of the Colts, it was the Texans with a Will Anderson Jr. aim. The Titans hold the No. 41 overall pick tonight. That sits behind the Raiders' second-round pick (No. 38) but ahead of the Falcons' (No. 44). The Levis matter may end up being decided via trade-up and not by the draft order.
Las Vegas gave Jimmy Garoppolo a three-year deal, though the guarantees would allow the team to escape the contract with a modest dead-money hit after one season. But after Jarrett Stidham chose the Broncos, only 37-year-old Brian Hoyer resides behind Garoppolo on the Raiders' depth chart. The Raiders hosted Levis and Hendon Hooker on pre-draft visits; the Silver and Black were believed to be impressed with Hooker, who expects Week 1 clearance from ACL surgery. Hooker enjoyed late momentum but did not sneak into the first round. The Falcons, who have pledged support for 2022 third-round pick Desmond Ridder, also hosted Levis. Atlanta rosters a capable backup in Taylor Heinicke but was connected to QBs ahead of the draft.
ESPN's Scouts Inc. slotted Levis as the 11th-best prospect in this draft; every other player in the database's top 18 is off the board. Levis figures to be picked early in Round 2, and the Steelers have likely heard from this trio of teams about a trade. If the Steelers stay at No. 32, the Cardinals — at 33 — would have another opportunity collect future assets.
Follow @PFRumors