JULY 21: The sale has gone through, as first reported by Ben Fischer of the Sports Business Journal (on Twitter). Harris is now in place to move forward with his latest venture as a new era dawns for the Commanders.
JULY 20: The Commanders' sale process has officially reached its conclusion. NFL owners approved the purchase of the franchise by Josh Harris during their special league meeting on Thursday, per ESPN's Adam Schefter (Twitter link).
To no surprise, the vote amongst the owners was unanimous, something which has been expected throughout this process and which was recommended by the finance committee earlier this week. Today's news marks a turning point for a franchise which has been plagued by scandals and poor on-field performances, while adding a highly-experienced member to the ownership ranks. Harris will acquire his hometown team for a record-shattering price of $6.05 billion.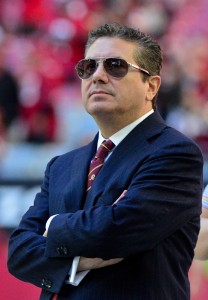 Outgoing owner Dan Snyder had insisted on multiple occasions before the 2022 season that he would never sell the Commanders. That mindset began to shift in the fall, however, when reports indicated he had gathered dirt on other owners and NFL commissioner Roger Goodell with the aim of protecting himself against potential removal from his position. Colts owner Jim Irsay was particularly vocal about the desire on the part of at least some of his peers to explore what would have been an unprecedented step in voting to ouster Snyder.
Instead, Snyder began the process of exploring a sale and, soon after, bids began to come in. Harris – the runner-up to Rob Walton when the Broncos were sold last summer – quickly emerged as a serious contender to purchase the Commanders. Canadian billionaire Steve Apostolopoulos and Houston Rockets owner Tilman Fertitta also submitted bids, though many expected Amazon founder Jeff Bezos to be the favorite in this process. Instead, the latter was officially out of the running as of April.
Snyder and Harris (who also owns the NBA's Philadelphia 76ers and NHL's New Jersey Devils, and had been a minority owner in the Steelers) entered into a signed, exclusive sales agreement in May. That began the vetting process for Harris and his large group of investors – one which includes NBA legend Magic Johnson, former Google CEO Eric Schmidt and Danaher Corporation co-founder Mitchell Rales. The size of Harris' investment group, along with issues related to financing the bid, emerged as matters which needed to be smoothed out.
As that process took place, attention turned to Snyder's status as the subject of an ongoing investigation into the Commanders' workplace culture and allegations of financial wrongdoing. Revelations on that front further soured other owners' opinions of Snyder, and the matter of indemnification soon emerged as a key talking point. The 58-year-old sought legal protection from the fallout of league investigator Mary Jo White's final report. Negotiations took place through to last week, with a potential roadblock emerging to the sale going through.
Harris has indeed been rubber-stamped as owner, though, leaving Snyder with a hefty financial penalty on his way out of the league. The latter has been fined $60MM in the wake of White's full report being made public, as Goodell repeatedly insisted would be the case (Twitter link via NFL Network's Tom Pelissero). Snyder was found to have withheld $11MM in revenue from the league's other teams, and to have sexually harassed a team employee, Schefter tweets.
"The conduct substantiated in Ms. White's findings has no place in the NFL," Goodell said in a statement (via Pelissero's colleague Mike Garafolo, on Twitter). "We strive for workplaces that are safe, respectful and professional. What [former Commanders staffer] Ms. Johnston experienced is inappropriate and contrary to the NFL's values."
Snyder's fine will resolve all outstanding issues with the NFL, putting an end to his 24-year ownership tenure. Harris will be tasked with turning the page for one of the league's most historic teams, one which has seen little in the way of regular or postseason success in the past quarter-century. He should be in place as owner in time for the opening of training camp next week, though he is not expected to make signficant front office or coaching changes immediately upon arrival in his new position.
Thursday's news marks a new high-mark in terms of franchise valuation, and has seen the league go to unprecedented lengths in terms of discipline of an owner. This lengthy saga has now crossed the finish line, however, with cause for optimism in place in the nation's capital moving forward.
"From day one, it is our top priority to deliver you a championship caliber team, and we will strive every day to ensure that we are a franchise you can be proud of," a statement from Harris reads in part. "To Commanders fans everywhere, our promise is simple: we will do the work, create the culture and make the investment needed to deliver for this team and for Washington."
Follow @PFRumors