Lurking as the potential top bidder for the Commanders, Amazon founder Jeff Bezos is no longer expected to pursue this purchase. Bezos has no plans to submit a bid for the NFC East franchise, Mark Maske and Nicki Jhabvala of the Washington Post report.
Dan Snyder's animosity toward Bezos notwithstanding, the bid the latter could have come in with would have certainly put him in strong position to buy the team. Many around the NFL expected a bid. Instead, this could pave the way for one of the ownership groups that have already entered the fray. Puck News' Theodore Schleifer was first to report Bezos, 59, will not move forward in this process.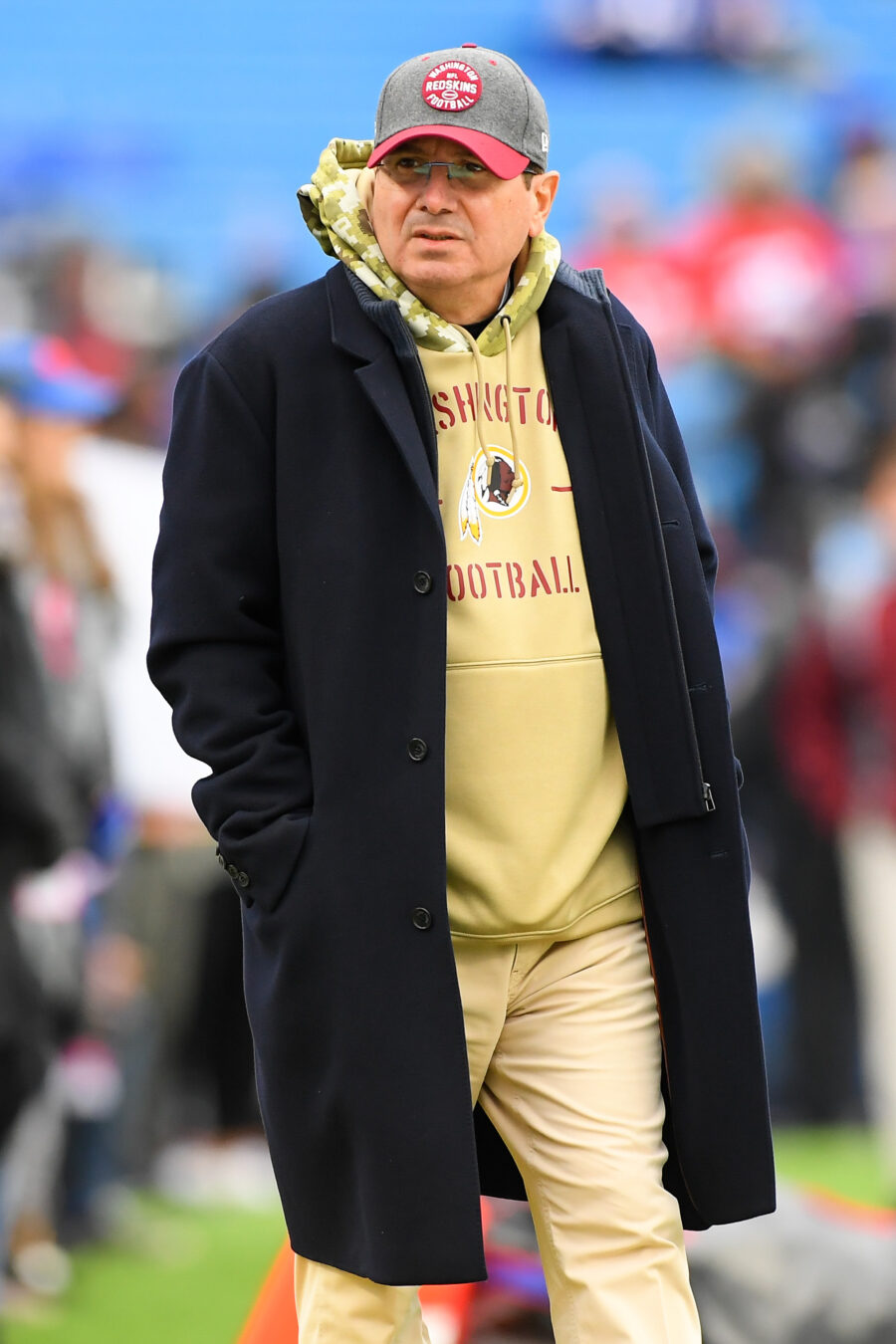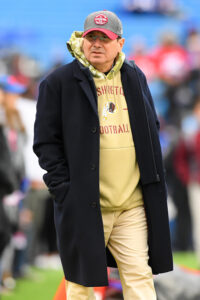 Groups headlined by Philadelphia 76ers owner Josh Harris and Canadian billionaire Steve Apostolopoulos have submitted bids. Harris, whose ownership group includes Magic Johnson, is viewed as the leader here, according to Schleifer. Harris' bid checked in at approximately $6 billion, per the Washington Post. That does not hit Snyder's $7 billion target, though SI.com's Albert Breer notes the goal now may be closer to $6.5 billion.
It is not known if an agreement between Snyder and Harris is imminent, per Maske and Jhabvala, but Breer adds Harris is unlikely to raise his bid. Harris has already been vetted — due to his pursuit of the Broncos last year — and is believed to be well-regarded in ownership circles, per Breer. The NFL has shown little desire to hold a vote to remove Snyder as Commanders owner, despite steady rumblings of ownership's dissatisfaction with Snyder's behavior and the brigade of scandals engulfing him. But it would seem Harris, who also owns the NHL's New Jersey Devils, would not have trouble being voted in by NFL owners. Twenty-four votes are required for an ownership transfer to commence.
A $6 billion sale would still shatter the record — set last year when Rob Walton bought the Broncos — for an American sports franchise, but Snyder has not fully committed to selling the team yet. A sale is expected, but it is not a lock. Removing a monster Bezos bid from the equation could provide a speedbump. Most around the league believe Snyder will sell, but Breer adds some nervousness exists the defiant leader will back out at the last minute. That could force owners' hands, as Snyder remains ensnared in multiple investigations — including a second league-launched probe, which Mary Jo White has been leading for over a year — since the House Oversight Committee released its report.
No. 3 on the most recent Forbes list, Bezos has also been connected to a future Seahawks purchase. Not submitting a Commanders bid keeps that door open, though with the Seahawks not being for sale, Bezos not intending to submit a Commanders bid will keep him out of the NFL for the foreseeable future. Bezos has used a New York firm to evaluate a Commanders purchase, Maske and Jhabvala add. Snyder had previously blocked a Bezos path to Commanders ownership; his ownership of the Washington Post has rankled Snyder. As of March, however, Snyder was no longer believed to be dead-set against selling to Bezos. That appears a moot point now, and Harris negotiations may be on tap soon.
Follow @PFRumors