Dan Snyder has not committed to selling the Commanders, but two bids that would break an American sports record have come in for the franchise. The groups headlined by Josh Harris and Steve Apostolopoulos have submitted fully funded bids hitting the $6 billion mark.
Although more issues are in play here, Adam Schefter and Brian Windhorst of ESPN.com note a growing belief has emerged Snyder will sell before the draft (Twitter link). It is unclear which bid is higher. No Commanders matter is believed to be on the docket at this week's league meetings, Albert Breer of SI.com tweets, but it is a safe bet this topic will be among those informally discussed at the latest league gathering.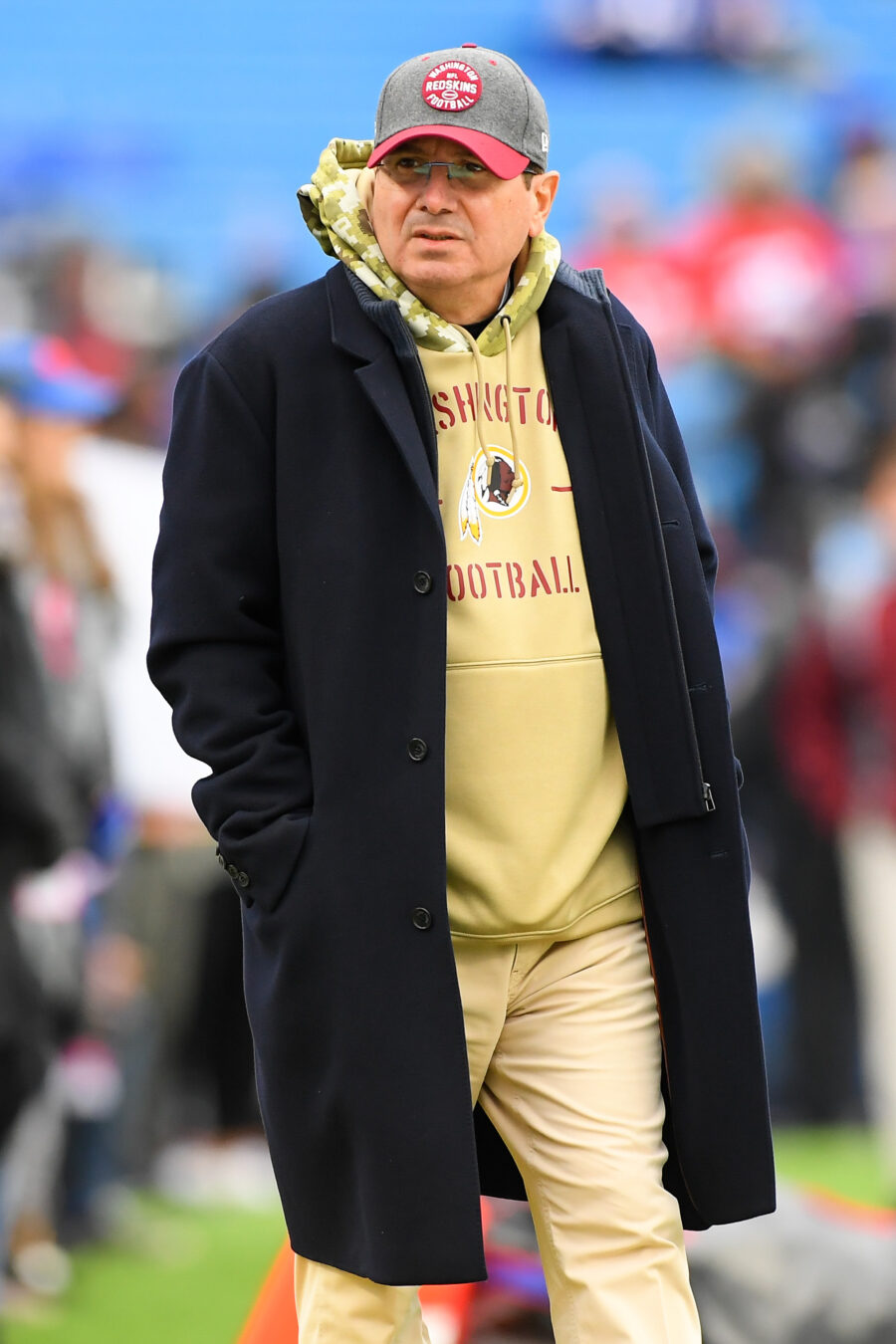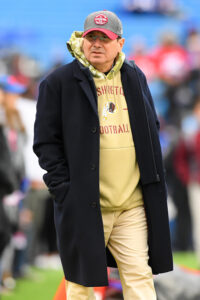 Harris finished second in the bidding for the Broncos, which the Rob Walton-fronted group won after submitting a then-record $4.65 billion bid. Magic Johnson has rejoined Harris' group; the NBA legend was part of the Philadelphia 76ers owner's group when it contended to purchase the Broncos. Houston Rockets owner Tilman Fertitta has also emerged as a potential bidder. A Canadian billionaire, Apostolopoulos was not part of the Broncos bidding. Another anonymous group has joined these in touring the team's facility, per ESPN.
It will require 24 votes for either prospective owner to acquire the Commanders, though a vote is not expected to be the primary issue here. Engulfed in investigations, Snyder has pushed for indemnification as part of a sale. Colts owner Jim Irsay, who spoke out against Snyder during owners' meetings last fall, came out against offering Snyder any sort of special protections in order to streamline his NFL exit, NFL.com's Judy Battista tweets. NFL owners are not expected to allow Snyder indemnification.
Rumors emerged following Irsay's fall comments that Snyder could sell part of the franchise, and he hired a firm to explore that possibility soon after. Snyder had long said he would never sell, but this process has moved down the road in the months since he and wife Tanya hired the firm. The Harris and Apostolopoulos bids have moved this process further along. Snyder is unlikely to fetch the $7 billion price he has sought, per NBC Sports' Peter King, but these bids are still 7.5 times the price he paid to buy the team in 1999 ($800MM).
Amazon CEO Jeff Bezos still lurks here, and many around the league expect the Snyder rival to submit a bid the Harris- and Apostolopoulos-led groups refuse to top. Snyder is no longer believed to oppose a Bezos bid, FOX Business' Charles Gasparino reports (on Twitter). Bezos bidding will obviously bring more intrigue compared to the two numbers that surfaced Tuesday, but he has yet to submit his own price.
The NFL's second investigation into Snyder and the Commanders — one of a few the embattled owner has become embroiled in over the past few years — is ongoing. A full report is expected soon. Snyder has declined to be interviewed as part of the Mary Jo White-run probe, Mark Maske, Liz Clarke and Nicki Jhabvala of the Washington Post report. White will continue to pursue Snyder cooperation; this would not be the first time Snyder has attempted to evade providing testimony in an investigation. He did so last year amid the House Oversight Committee's probe and declined to answer more than 100 questions when he did end up testifying. White's investigation, which followed a league probe that did not produce a written report, has now run for 13 months.
Owners have paused any effort to remove Snyder from his seat, per the Washington Post. The NFL has never voted to remove an owner, and a sale will certainly be the league's preferred outcome. This process is obviously far more complicated compared to recent sales involving the Broncos and Panthers, but the finish line may soon be in sight.
Follow @PFRumors