The latest NFL general manager hiring cycle only produced two changes, but each took over for an executive who appeared in good standing at this point last year.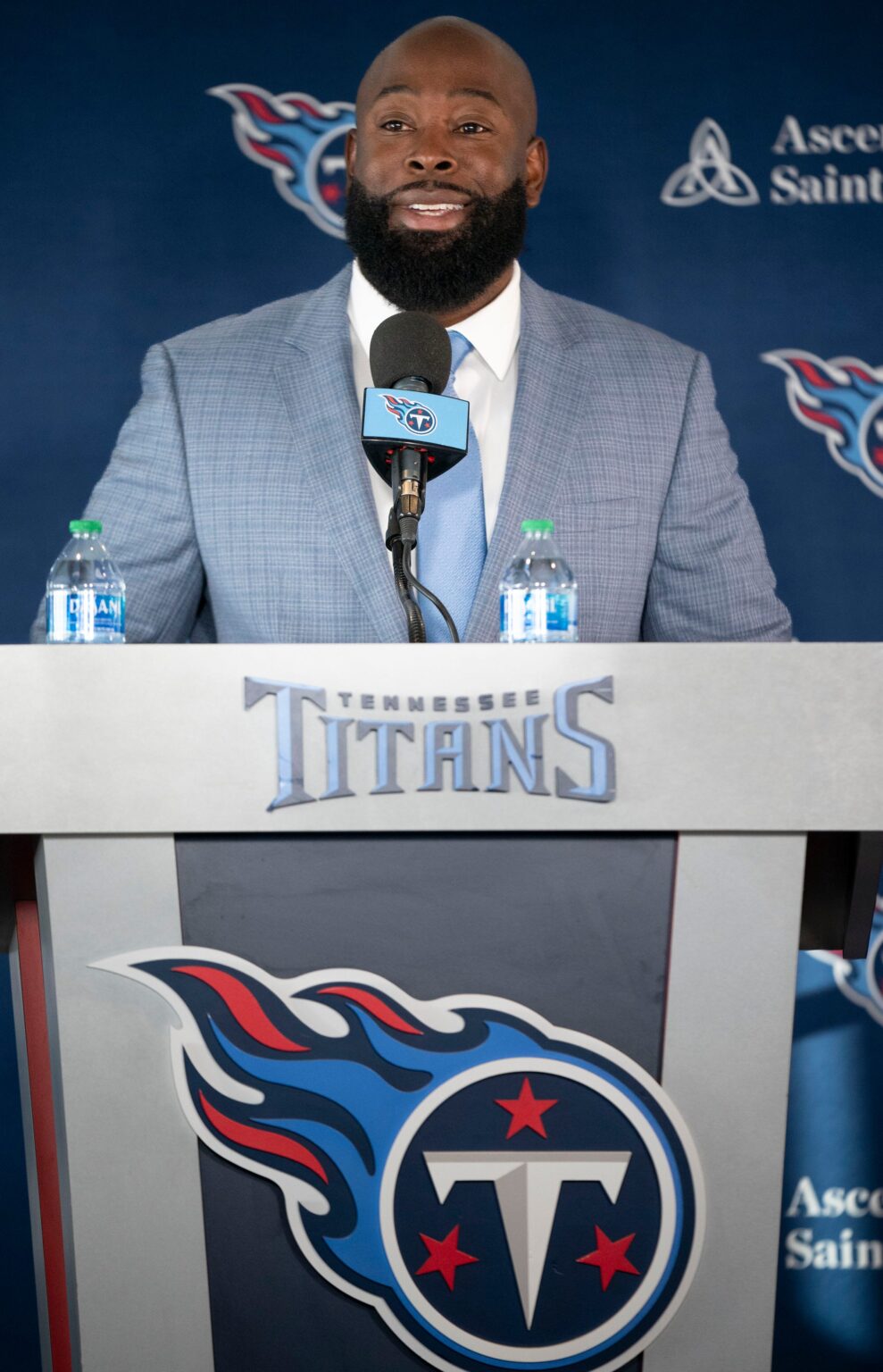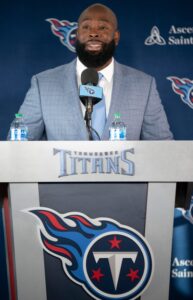 Steve Keim had held his Cardinals GM post since January 2013, and the Cardinals gave both he and Kliff Kingsbury extensions — deals that ran through 2027 — in March of last year. Arizona has since rebooted, moving on from both Keim and Kingsbury. Keim took a leave of absence late last season, and the Cardinals replaced him with ex-Titans exec Monti Ossenfort.
[RELATED: The NFL's Longest-Tenured Head Coaches]
As the Cardinals poached one of the Titans' top front office lieutenants, Tennessee went with an NFC West staffer to replace Jon Robinson. The move to add 49ers FO bastion Ran Carthon also came less than a year after the Titans reached extension agreements with both Robinson and HC Mike Vrabel. But controlling owner Amy Adams Strunk canned Robinson — in place as GM since January 2016 — before last season ended. Adams Strunk cited player unavailability and roster quality among the reasons she chose to move on despite having extended Robinson through the 2027 draft months earlier. The Titans are now pairing Vrabel and Carthon.
The Bills reached an extension agreement with GM Brandon Beane two weeks ago. Hired shortly after the team gave Sean McDermott the HC keys, Beane has helped the Bills to five playoff berths in six seasons. Beane's deal keeps him signed through 2027. Chargers GM Tom Telesco has hit the 10-year mark leading that front office, while this year also marks the 10th offseason of Buccaneers honcho Jason Licht's tenure running the NFC South team. Although Jim Irsay fired Frank Reich and later admitted he reluctantly extended his former HC in 2021, the increasingly active Colts owner has expressed confidence in Chris Ballard.
Here is how the NFL's GM landscape looks going into the 2023 season:
Jerry Jones (Dallas Cowboys): April 18, 1989[1]
Mike Brown (Cincinnati Bengals): August 5, 1991[2]
Bill Belichick (New England Patriots): January 27, 2000[3]
Mickey Loomis (New Orleans Saints): May 14, 2002
John Schneider (Seattle Seahawks): January 19, 2010; signed extension in 2021
Howie Roseman (Philadelphia Eagles): January 29, 2010; signed extension in 2022
Les Snead (Los Angeles Rams): February 10, 2012; signed extension in 2022
Tom Telesco (Los Angeles Chargers): January 9, 2013; signed extension in 2018
Jason Licht (Tampa Bay Buccaneers): January 21, 2014; signed extension in 2021
Chris Grier (Miami Dolphins): January 4, 2016[4]
John Lynch (San Francisco 49ers): January 29, 2017; signed extension in 2020
Chris Ballard (Indianapolis Colts): January 30, 2017; signed extension in 2021
Brandon Beane (Buffalo Bills): May 9, 2017; signed extension in 2023
Brett Veach (Kansas City Chiefs): July 11, 2017; signed extension in 2020
Brian Gutekunst (Green Bay Packers): January 7, 2018; agreed to extension in 2022
Eric DeCosta (Baltimore Ravens): January 7, 2019
Joe Douglas (New York Jets): June 7, 2019
Andrew Berry (Cleveland Browns): January 27, 2020
Nick Caserio (Houston Texans): January 5, 2021
George Paton (Denver Broncos): January 13, 2021
Scott Fitterer (Carolina Panthers): January 14, 2021
Brad Holmes (Detroit Lions): January 14, 2021
Terry Fontenot (Atlanta Falcons): January 19, 2021
Trent Baalke (Jacksonville Jaguars): January 21, 2021
Martin Mayhew (Washington Commanders): January 22, 2021
Joe Schoen (New York Giants): January 21, 2022
Ryan Poles (Chicago Bears): January 25, 2022
Kwesi Adofo-Mensah (Minnesota Vikings): January 26, 2022
Dave Ziegler (Las Vegas Raiders): January 30, 2022
Omar Khan (Pittsburgh Steelers): May 24, 2022
Monti Ossenfort (Arizona Cardinals): January 16, 2023
Ran Carthon (Tennessee Titans): January 17, 2023
Footnotes:
Jones has been the Cowboys' de facto general manager since former GM Tex Schramm resigned in April 1989.
Brown has been the Bengals' de facto GM since taking over as the team's owner in August 1991.
Belichick has been the Patriots' de facto GM since shortly after being hired as the team's head coach in January 2000.
Although Grier was hired in 2016, he became the Dolphins' top football exec on Dec. 31, 2018