The second offseason at the helm for Vikings general manager Kwesi Adofo-Mensah will involve a number of key decisions, but working out an extension with wideout Justin Jefferson will obviously be one of them. The former's remarks indicated that the star receiver is at or neat the top of Minnesota's to-do list.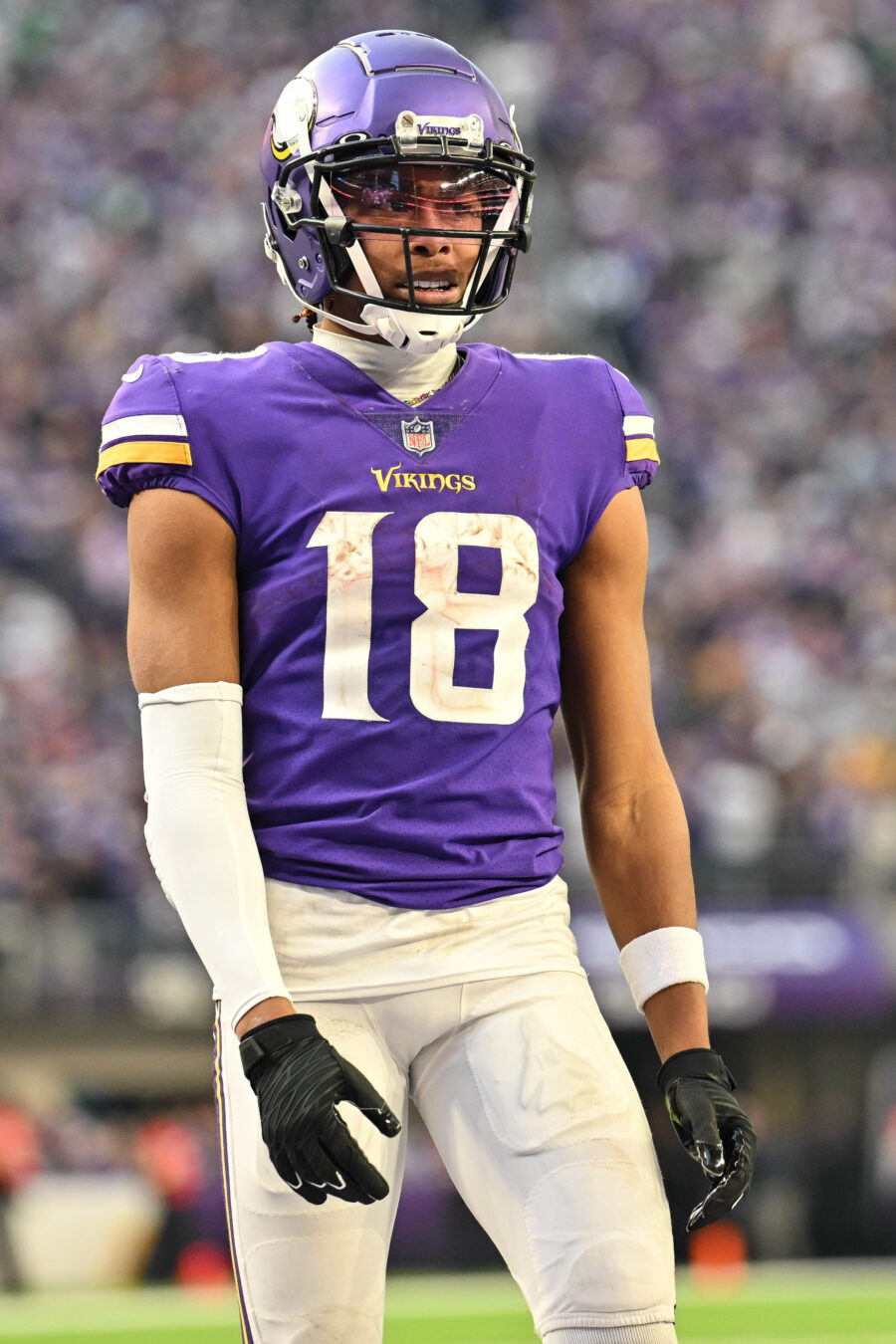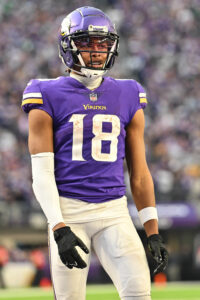 "I don't want to be the Vikings' GM without that guy on our team," Adofo-Mensah said, via ESPN's Kevin Seifert. "So it's a high priority. We've got to make sure we do in the order that we can do it in, obviously, given all of our other decisions we have to make."
Having played three seasons in the NFL, Jefferson is now eligible for a new deal. Given his production, it would come as no surprise if it were to place him atop the pecking order in terms of compensation amongst receivers. The 23-year-old led the NFL in receptions and yards in 2022; those numbers earned him a third straight Pro Bowl nod, a place on the All-Pro First Team and Offensive Player of the Year honors.
Jefferson has racked up 4,825 yards in his career – the most in NFL history over the course of a player's first three seasons. That, coupled with the substantial increase seen in the value of high-end WRs last offseason in particular, make the LSU product an obvious extension candidate. The Vikings are more than $24MM over the cap at the moment, however, and the team could wait until later in the offseason (or 2024) before inking Jefferson to his second contract.
That same cannot be said of defensive tackle Dalvin Tomlinson, though. Minnesota recently pushed back the void deadline on his contract to give themselves more time to work out a new deal. The 29-year-old put up a nearly identical statline to his previous season (42 tackles, 2.5 sacks) in 2022, which has drawn praise from the team and opened up the possibility of a new Vikings deal for the former Giants draftee.
"We love Dalvin," Adofo-Mensah said. "Whenever you have good players in your building, good people, you want to do everything you can to keep him. Obviously we have a lot of decisions to make so we're trying to buy ourselves a little bit more time, but… he's a great guy, great player and we love him."
Adofo-Mensah's comments come in the wake of others which pointed to Pro Bowl running back Dalvin Cook having an uncertain future in Minnesota. The four-time Pro Bowler finds himself a cut candidate with the Vikings in a complicated financial situation. Becoming cap compliant will top the team's priority list in the coming days, but keeping Jefferson and Tomlinson in the fold for the foreseeable future will be key offseason goals as well.