One of the key decisions the Buccaneers will need to make this offseason is their 2023 starting quarterback, something which will be made based on the result of a competition between two relative unknowns. Tampa Bay will be evaluating an inexperienced developmental passer in Kyle Trask alongside free agent addition Baker Mayfield, whose career has taken a number of unwanted turns since being selected first overall.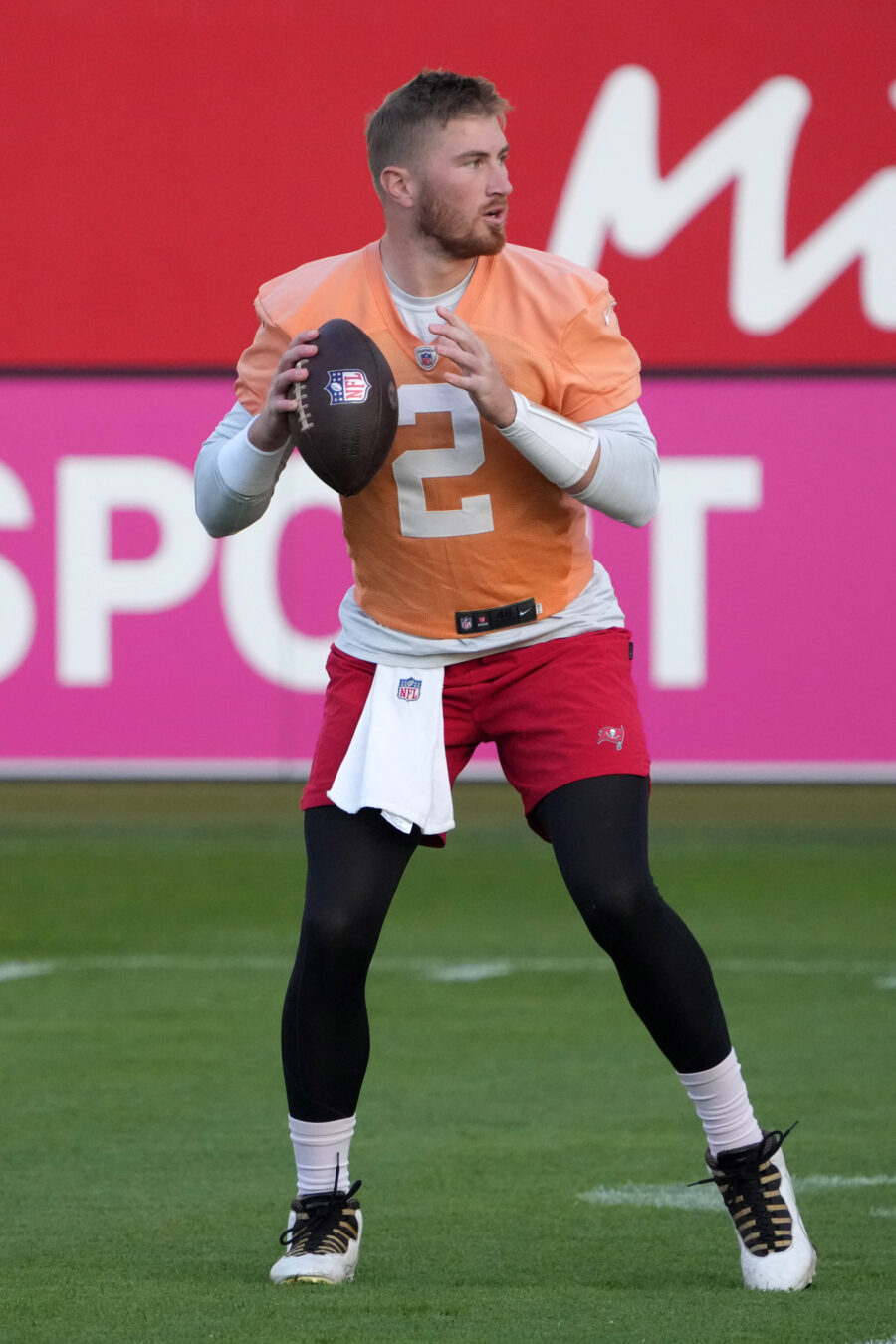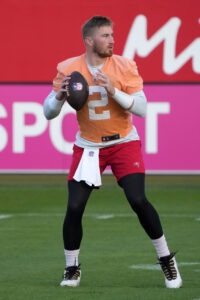 The latter joined the team on a one-year, $4MM deal in March. That base value is far lower than what Mayfield may have envisioned given his situation as the Panthers' starter last summer, but things did not go according to plan in Carolina in 2022. Tom Brady's second retirement opened up another opportunity for the former Heisman winner, though, and Mayfield could be well-positioned to occupy another QB1 role.
However, there is support in the organization for Trask, whom the Buccaneers spent a second-round pick on in 2021. The Florida alum has made only two brief appearances in his career, but Brady's absence opens the door to an extended look during the summer. When asked about the situation, new offensive coordinator Dave Canales addressed the obligation the team feels to both signal-callers.
"I think it's partly just respecting the team, respecting what's best for everyone, and then also respecting Kyle's process," Canales said of Trask during an appearance on Fox 13's No Days Off podcast. "You know, he comes in as the second-round pick with high hopes… Tom Brady's been here, so he's been able to learn from him. But at the same time he's worked really hard to try to have an opportunity to show what he can do.
"On the flip side, too, I think Baker, would he love to be named the starter? I'm sure. But Baker also knows this is his road back, too. From Cleveland to Carolina and L.A… And so for him to be able to come out here to win the team over in his own right, to perform and to show them that he can be the caliber quarterback that he believes he can be, I think I owe it to both of them and to the team to put the best guy out there."
Those remarks certainly leave the door open to either quarterback winning out the starting job, one which Mayfield should be considered the favorite for at this point. In any event, the Buccaneers' offense will enter the 2023 campaign with tempered expectations under center, after the team declined to make a big-money investment at the position in free agency and elected not to draft a signal-caller.
In spite of that, playing out the coming season atop the depth chart would be critical for Trask and Mayfield. The former has two years remaining on his rookie contract, and his performance as a starter would go a long way in informing the team's decision with respect to extending or supplanting him next offseason. The latter, meanwhile, would boost his stock considerably heading into another free agent period with a strong showing if he were to land the top spot.